Get your business phone number.
Look like a national company or establish a more local presence.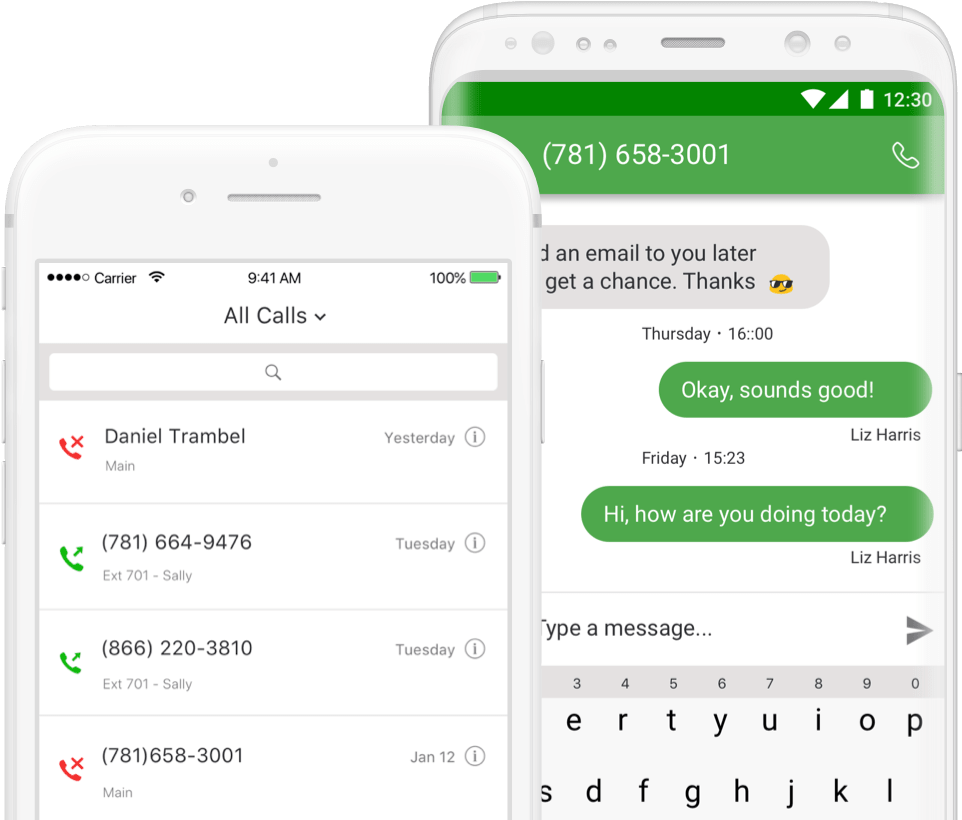 Explore Grasshopper's features:
Business Texting
Provide updates and quick replies via text messaging on your business number.
VoIP/Wi-Fi Calling
Use your internet connection to make and receive calls when cell reception is poor.
Virtual Fax
Have incoming faxes delivered as PDF attachments right to your email inbox.
Incoming Call Control
Screen callers, block calls and set up custom schedules for your business hours.
Business Phone Number
Choose from our inventory of vanity, local, or toll-free numbers. Or port your own for free!
Over 350,000 happy customers served.
Here's what a few of them have to say about Grasshopper.
We chose Grasshopper because we need all of our customer communications to be pushed to the same place. Jonathan Heuer, Home Maintenance
Having a phone number on our site increased conversion of site visitors to sign up and paid users. Allan Branch, Accountant
Grasshopper lets my company scale like never before. Now, my entire team is accessible to our customers since all employees can answer calls despite their location or time zone. Glenda Dorn, Retail Management
Grasshopper has helped me transition from being perceived as a small "mom and pop shop" to a professional business, which is a top priority for the success of my company. Jose Greer, Personal Chef
Turn your smartphone or computer into a business line!