Business texting from your business number.
Send and receive texts on your Grasshopper business number.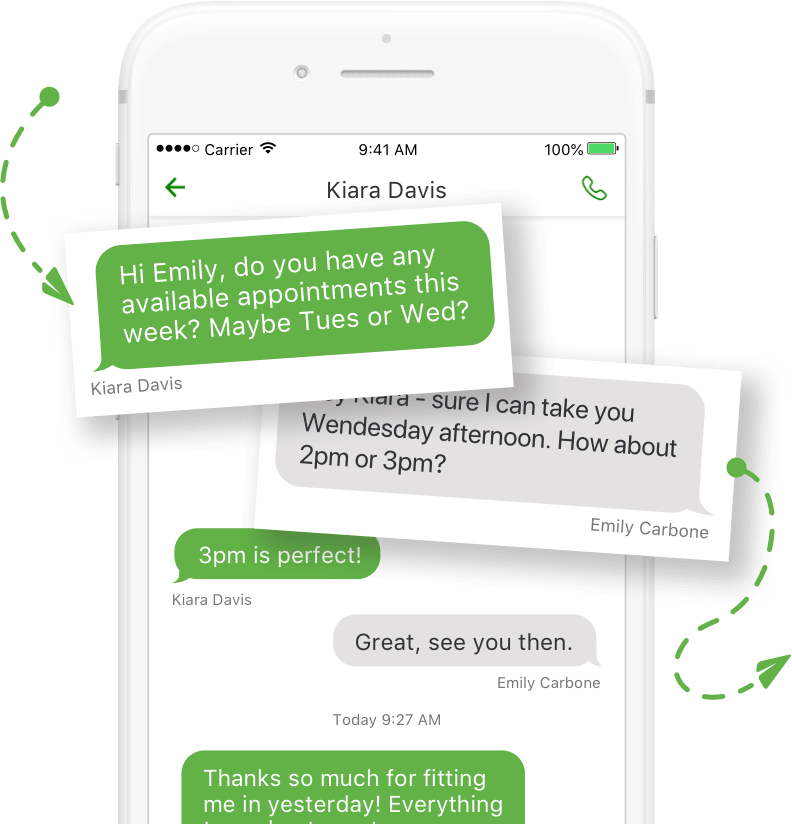 What is business SMS?
SMS for business, better known as business texting, lets you conveniently send and receive text messages on your business phone number rather than your personal number.
Provide quick updates to customers, confirm appointments, and reply back using the same recognizable number you take business calls on. You can also leverage business SMS to instantly reply to any first time caller. Try it out! Business text messaging is free when you sign up for Grasshopper!
How to send texts from a business number:
Send business texts easily with the Grasshopper app for iPhone or Android.
Get Grasshopper
Get the App
Get Started
What are the benefits of business texting?
Give your business another communication channel that more and more customers prefer.
Easily and quietly respond to missed calls when you're in meeting or just can't talk on the phone.
Make sure your clients have appointment times in writing with quick text confirmations.
Communicate visually with your customers and partners through business MMS picture messages (local numbers only).
Take business calls on your phone while typing out text replies on your desktop with the Grasshopper apps.
Business texting is free on your virtual phone number when you sign up for a free trial.
Follow up with clients quickly by giving your full team access to texting.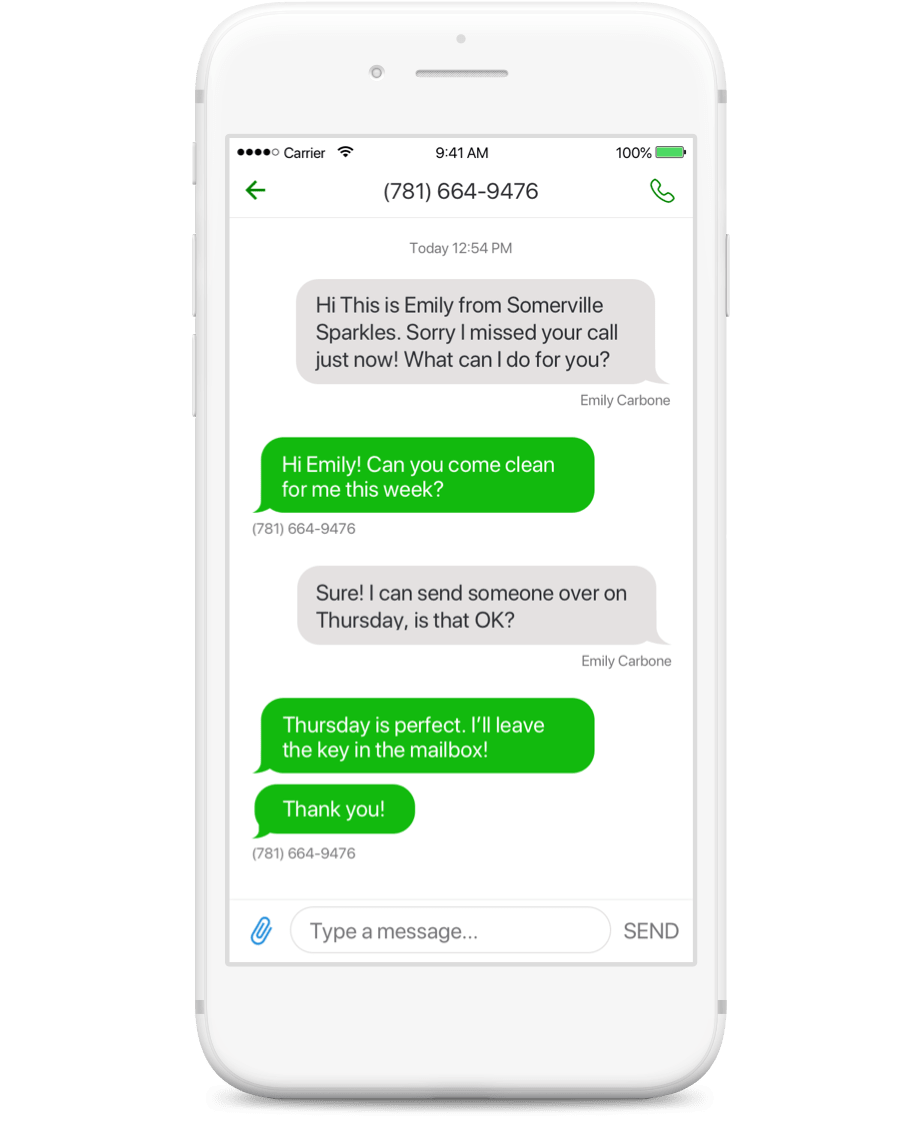 Better communication across the board.
Our texting service for small business is just the start.
Grasshopper is much more than just a texting app for business. You get many great features to go with it: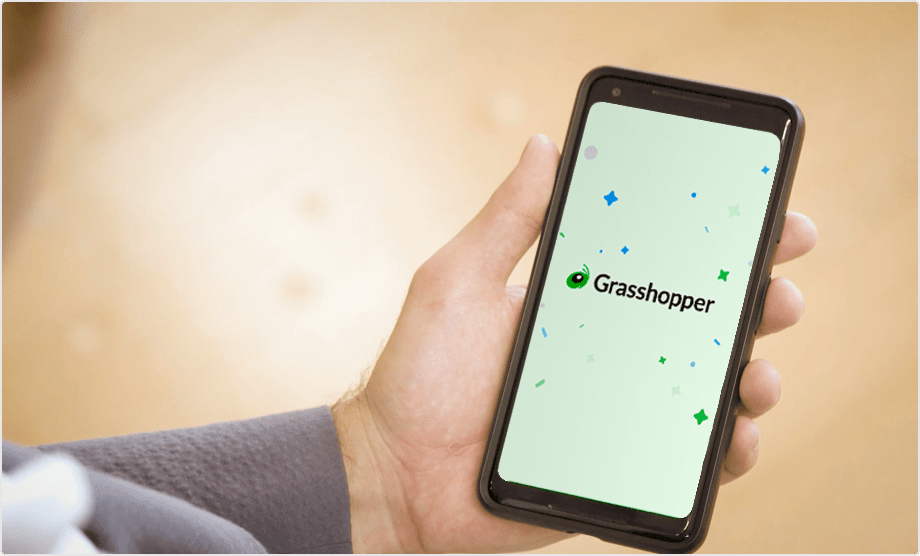 Explore Grasshopper's features:
Business Texting
Provide updates and quick replies via text messaging on your business number.
VoIP/Wi-Fi Calling
Use your internet connection to make and receive calls when cell reception is poor.
Virtual Fax
Have incoming faxes delivered as PDF attachments right to your email inbox.
Incoming Call Control
Screen callers, block calls and set up custom schedules for your business hours.
Business Phone Number
Choose from our inventory of vanity, local, or toll-free numbers. Or port your own for free!
Frequently Asked Questions