Take control of your incoming calls.
Get calls when and where you want them with incoming call management from Grasshopper.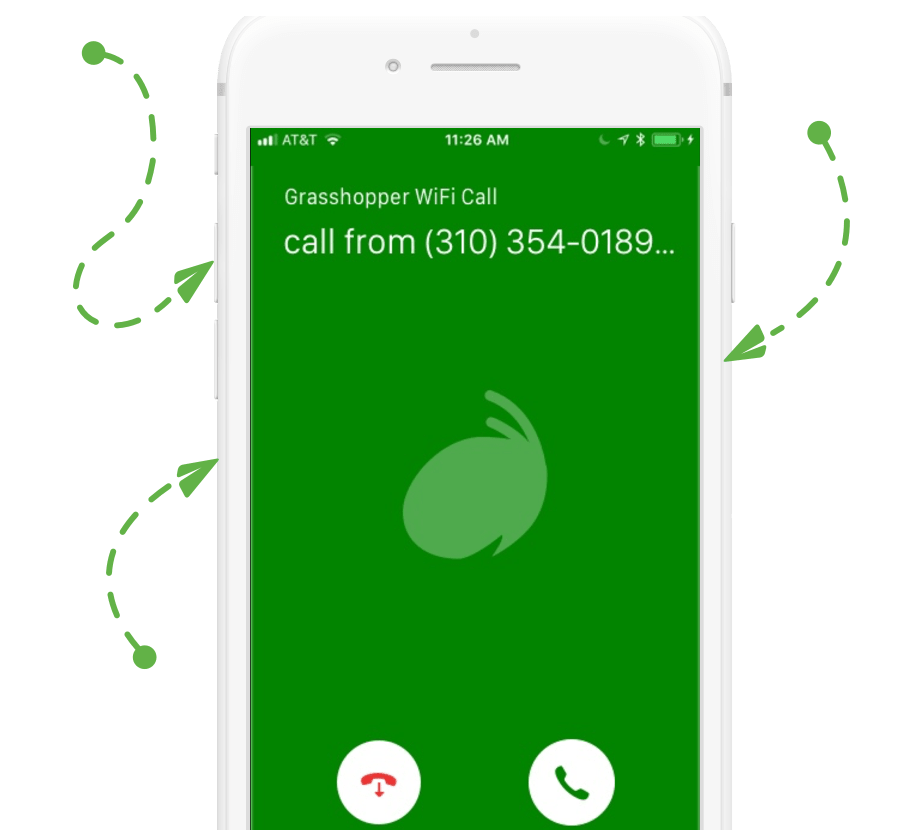 What is incoming call management?
Incoming call management allows you to customize how and when you receive calls. There are many options!
For example, you can set business hours and an away greeting to greet callers outside of 9-5. Or you could close your Sales extension but leave Support open to help.
For an additional fee, you can even have Grasshopper ring all your forwarding numbers at once. This prevents customers from being kept waiting if a team member is busy.
How to track your call metrics:
Grasshopper makes it simple to get data on your business call history.
Get Grasshopper
Sign up today and choose a local, toll-free, or vanity number for your business. Or, port your current number!
Add Extensions
Enter your call forwarding numbers and business schedule in your online account.
Adjust Settings
Edit your extensions to change which greetings will play when you're closed or away.
What are the benefits of incoming call management?
Business hours: Set up a call schedule so you get calls only when you want them.
Different schedules: Customize by individual extensions so people can still take calls after hours if they want.
Call blocking: Prevent spam and unwanted callers by blocking numbers from your call history.
Call blasting: Ring all your forwarding numbers simultaneously so calls get answered quicker (paid add-on).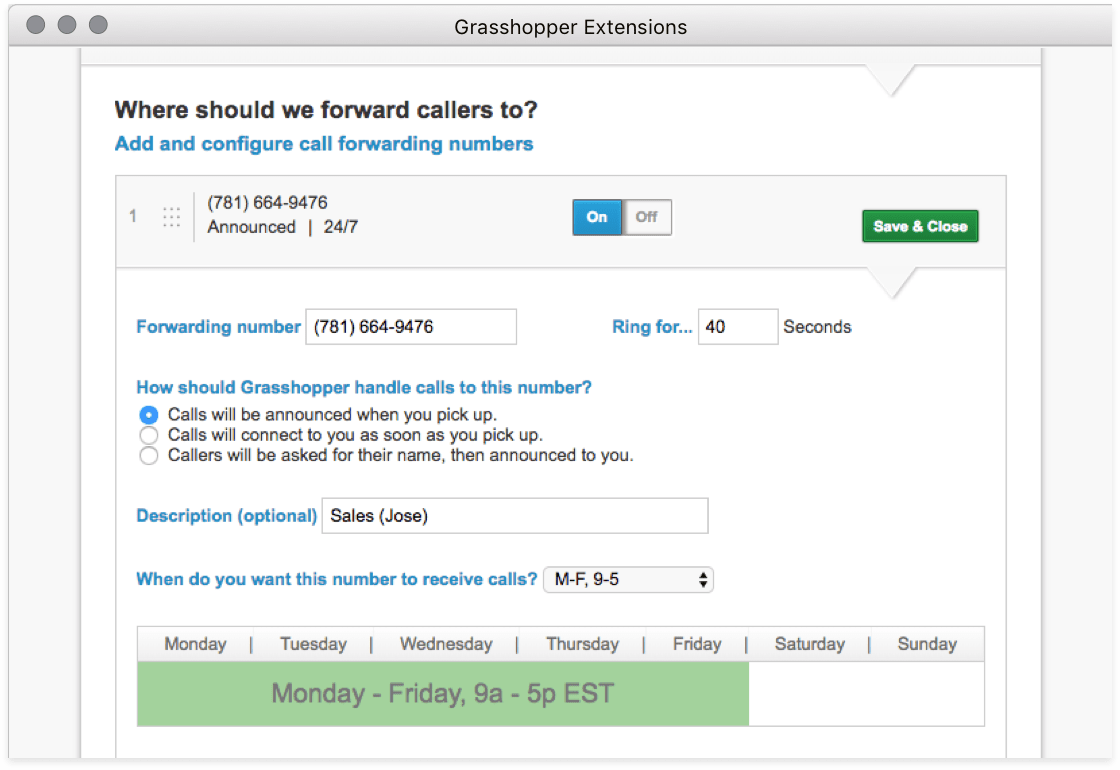 Grasshopper is the simple way to manage business calls.
Stay connected and in control of your business communication.
Incoming call management ensures business takes place on your terms. But Grasshopper can help you with even more, including: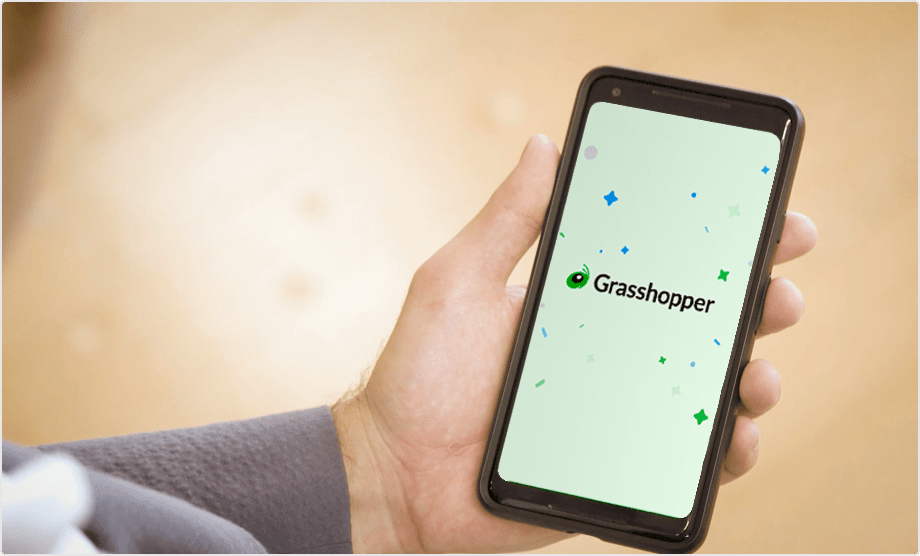 Explore Grasshopper's features:
Business Texting
Provide updates and quick replies via text messaging on your business number.
VoIP/Wi-Fi Calling
Use your internet connection to make and receive calls when cell reception is poor.
Virtual Fax
Have incoming faxes delivered as PDF attachments right to your email inbox.
Incoming Call Control
Screen callers, block calls and set up custom schedules for your business hours.
Business Phone Number
Choose from our inventory of vanity, local, or toll-free numbers. Or port your own for free!
Frequently Asked Questions
Can each forwarding number have their own hours?
Absolutely! A custom call schedule can be set for your entire account or for a specific extension. This is helpful if someone's on vacation or if you've got team members on different shifts. In your online account, select the extension you want to update and click Edit to set a custom schedule.
What does Call Blasting cost?
$10 per month. To turn on Call Blasting, go to Settings, click Features and then select Add Call Blasting. It'll automatically turn on for all your extensions, but you can customize it for each number in their Options menu.
How do I block a number?
It's easy to do in your online account and in the Grasshopper mobile apps. If you're online, visit the Messages & Calls section and find the number you want to block. Then in the More drop-down menu, select Block! In the mobile app, head to the recent calls section, tap the information icon next to the number and select Add to Block Numbers. That's it!