Online faxes without the fax machine.
Check inbound faxes in your email and on the go with Grasshopper.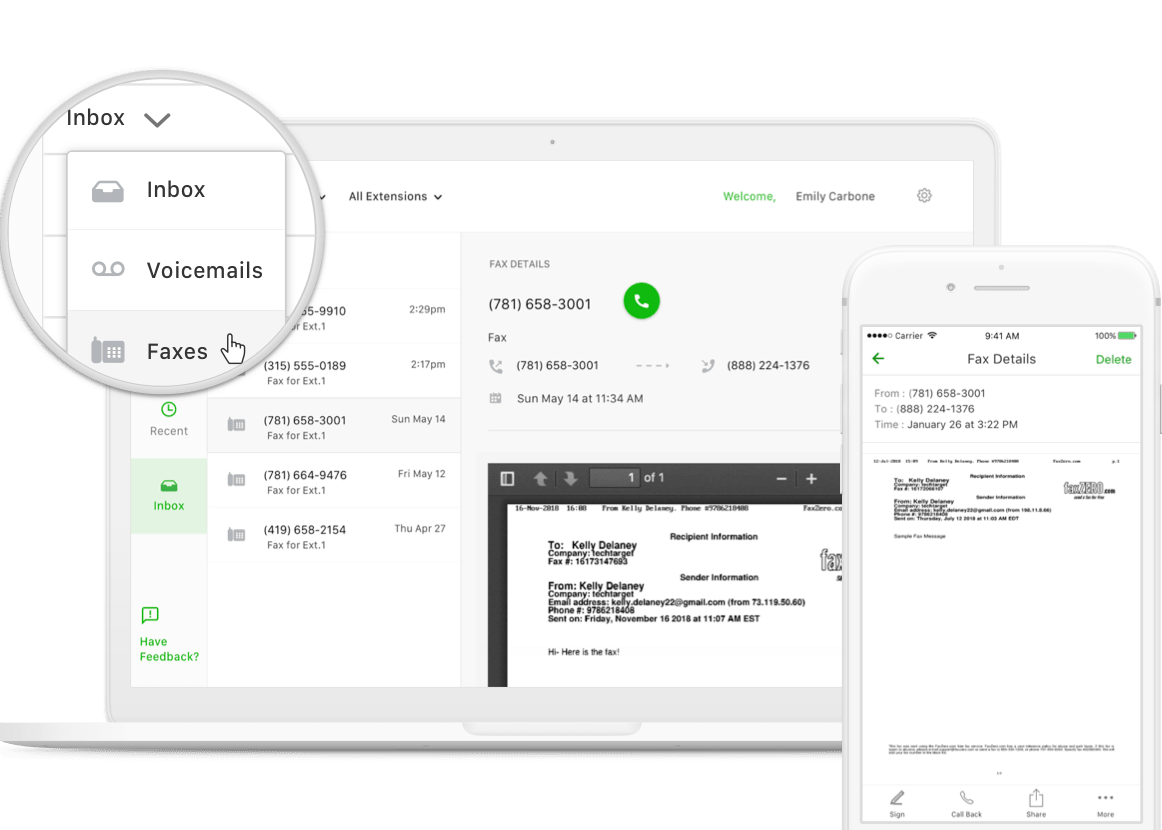 What are virtual faxes?
Virtual faxing is a cloud-based fax delivery service that lets you receive faxes without the need for a fax machine.
Customers can fax documents directly to your Grasshopper business number, and you can view them online or in your email, as an attachment.
Virtual fax is the perfect solution for professionals who get just a few faxes and don't want to deal with the hassle or expense of an actual fax machine. Grasshopper virtual fax is for inbound faxing only.
How to receive virtual online faxes:
Grasshopper simplifies faxes by sending documents to wherever you are.
Get Grasshopper
Sign up today and choose a local, toll-free, or vanity number for your business. Or, port your current number!
Get the App
View your Faxes
Tell customers to send faxes to your Grasshopper number. Then check your email or the Grasshopper apps to see them!
What are the benefits of virtual phone fax services?
Receive faxes from customers easily without having to use a fax machine
Save on printer paper, ink, and other expenses associated with maintaining a fax machine
Simplify your business communication by using one number for everything – phone calls, texts, and inbound online faxes
Get important business documents at home or on the go through our simple desktop and mobile apps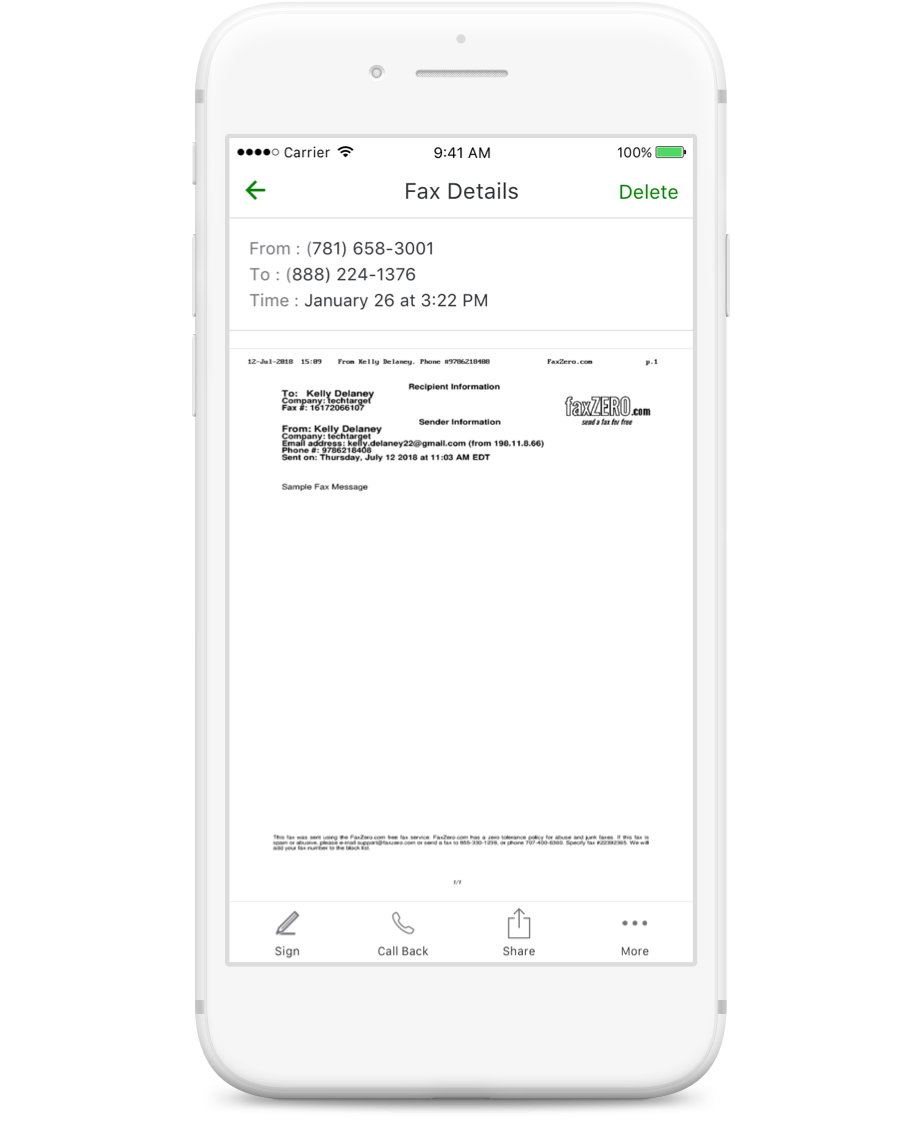 Grasshopper offers virtual fax services and so much more.
Sound professional and stay connected from anywhere with Grasshopper.
When you sign up for Grasshopper, you get a suite of business communication features in addition to online virtual faxes:
A full virtual phone system with VoIP, call forwarding, custom greetings, and more
Toll-free, vanity and local numbers that help you build your brand
SMS texts that you can send and receive on your business number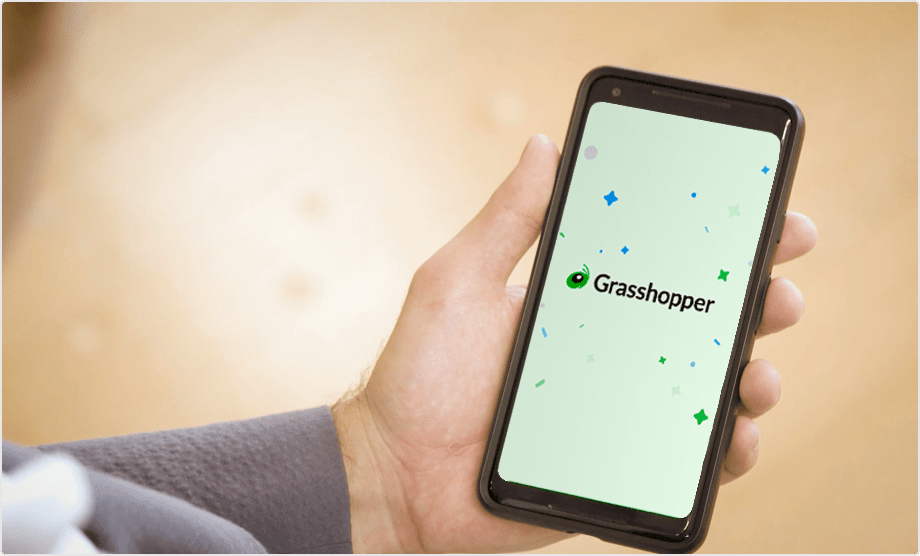 Explore Grasshopper's features:
Business Texting
Provide updates and quick replies via text messaging on your business number.
VoIP/Wi-Fi Calling
Use your internet connection to make and receive calls when cell reception is poor.
Virtual Fax
Have incoming faxes delivered as PDF attachments right to your email inbox.
Incoming Call Control
Screen callers, block calls and set up custom schedules for your business hours.
Business Phone Number
Choose from our inventory of vanity, local, or toll-free numbers. Or port your own for free!
Frequently Asked Questions
Can I send faxes with Grasshopper?
Not at this time. You can receive faxes just fine with Grasshopper, but you'll need to use another virtual fax service designed for outgoing faxes or find a fax machine to send faxes back.