Answer every call professionally with automatic greetings.
Customize your greeting to welcome and direct your customers.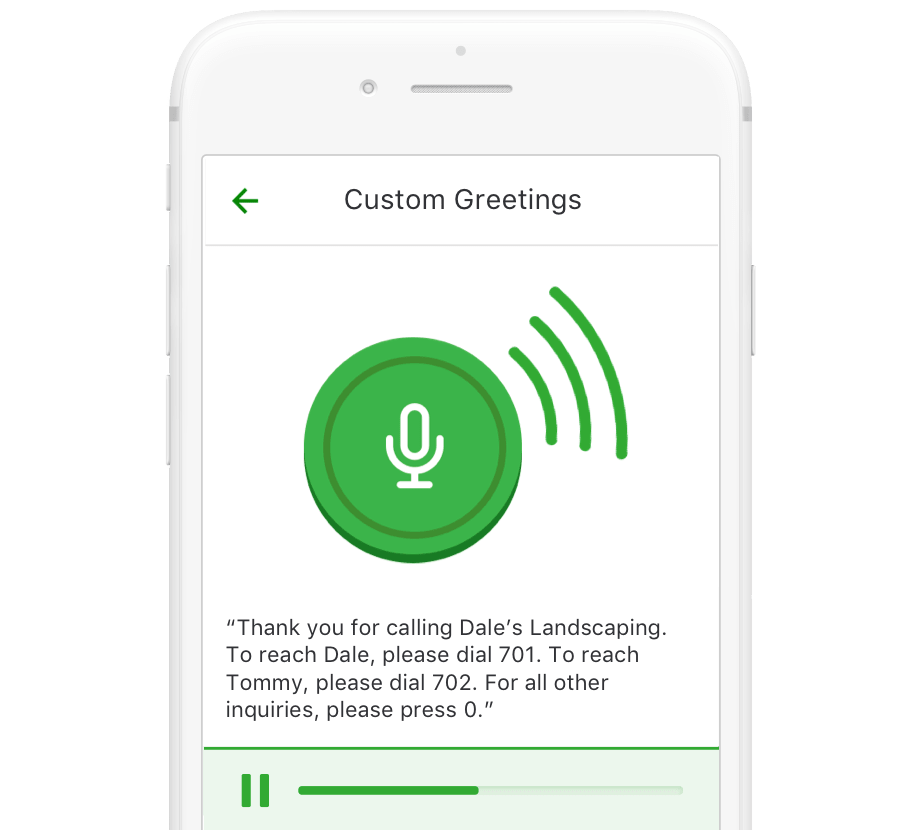 What are custom phone greetings?
A custom phone greeting is a recording that plays automatically when a customer calls.
They can be set to play right at the start as a professional welcome, as a voicemail greeting, or even as an away message when you can't answer.
Business phone greetings can give your small business a larger and more professional appearance. They can also help you save on labor costs by replacing a live secretary for answering calls.
How to set up a professional phone greeting:
Record business phone greetings on your own or with the help of professional voice actors.
Get Grasshopper
Adjust Settings
Wear a good headset to record from your computer and upload the file to Grasshopper.
Use our Voice Studio
Or, write your phone greeting script and have a professional voice actor record it, for a small fee.
What are the benefits of business phone greetings?
Welcome customers with a professionally recorded greeting that can direct their call.
Take advantage of automated greetings rather than pay to have an employee standing by.
Record a business voicemail greeting so customers never hear your personal voicemail greeting.
Let customers know when you're not available with custom greetings for away and vacation messages.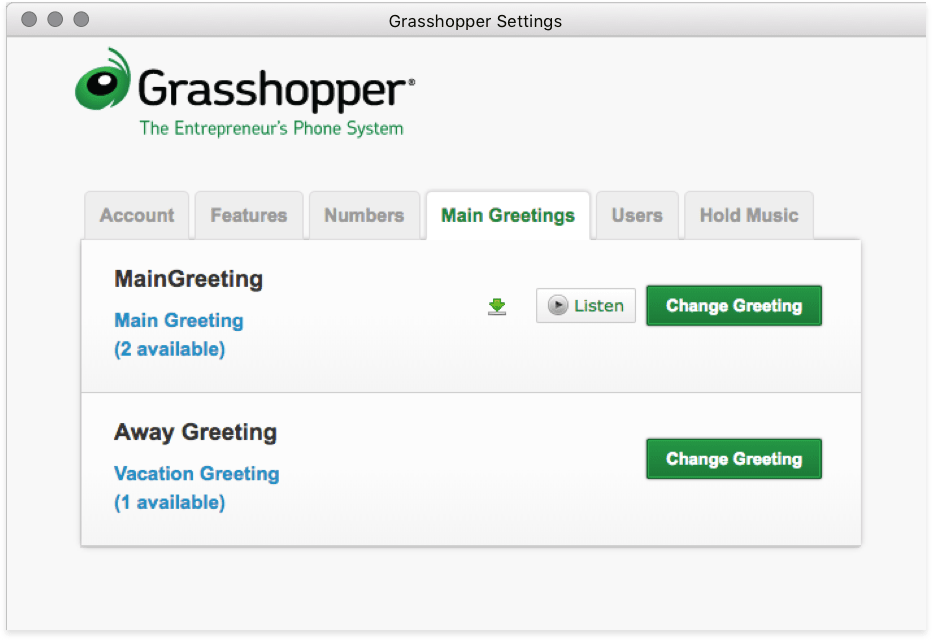 Professional options for phone greetings.
Sound bigger with custom, professional phone greetings and more.
Business phone greetings and pre-recorded voicemail greetings are just one piece of Grasshopper. When you sign up, you also get access to: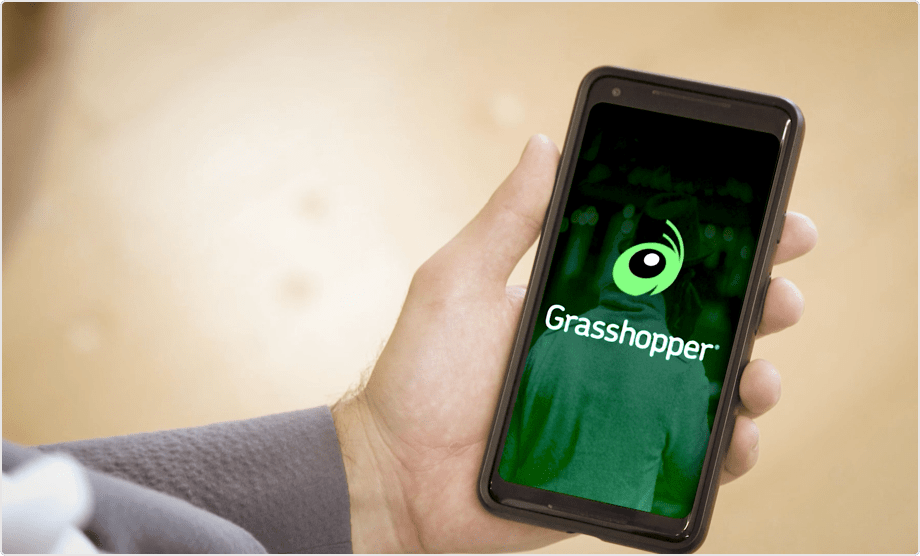 Explore Grasshopper's features:
Frequently Asked Questions