Look professional with virtual receptionist services.
Have an auto-attendant or live virtual receptionist answer your Grasshopper calls.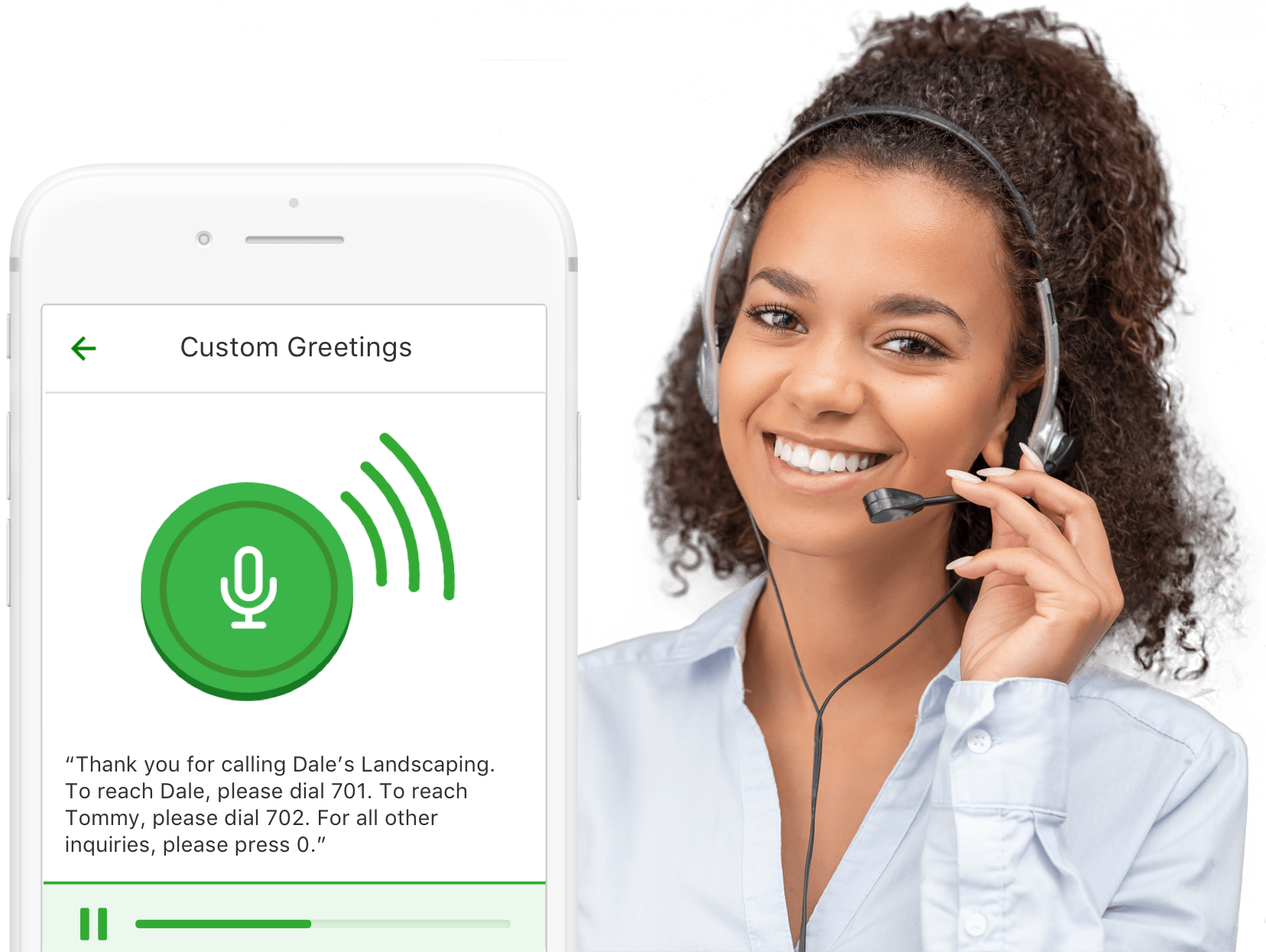 What is a virtual receptionist?
A virtual receptionist is either a live human that may not be physically located in your office or an auto-attendant answering system that handles your inbound calls the same way an in-house receptionist would. Businesses rely on virtual receptionists for things like greetings, directing callers and taking messages.
Virtual receptionist services are great for small businesses looking to save on labor costs.
Meet Ruby®!
Grasshopper is collaborating with Ruby, to bring you live virtual receptionists to answer your calls. From collecting information to scheduling appointments, Ruby can create connections with callers instead of letting them go to voicemail.
If you're already a Grasshopper customer, you can add Ruby to your account at any time!
How to set up auto-attendant services:
Grasshopper makes it simple to get your auto-attendant up and running.
Get Grasshopper
Sign up today and choose a local, toll-free, or vanity number for your business. Or, port your current number!
Add Extensions
Give your employees or departments their own phone extensions from your online account.
Record Your Greeting
Record and upload your greeting and menu options (or use our Professional Voice Studio for a small fee).
What are the benefits of a virtual auto-attendant?
Professional. Welcome callers with a recorded professional greeting that can direct their call.
Affordable. Manage inbound calls at a fraction of the cost of hiring a live receptionist.
Customizable. Change your call forwarding rules, extensions, and greeting anytime you want.
Accessible. Provide callers with helpful information, even outside of typical business hours.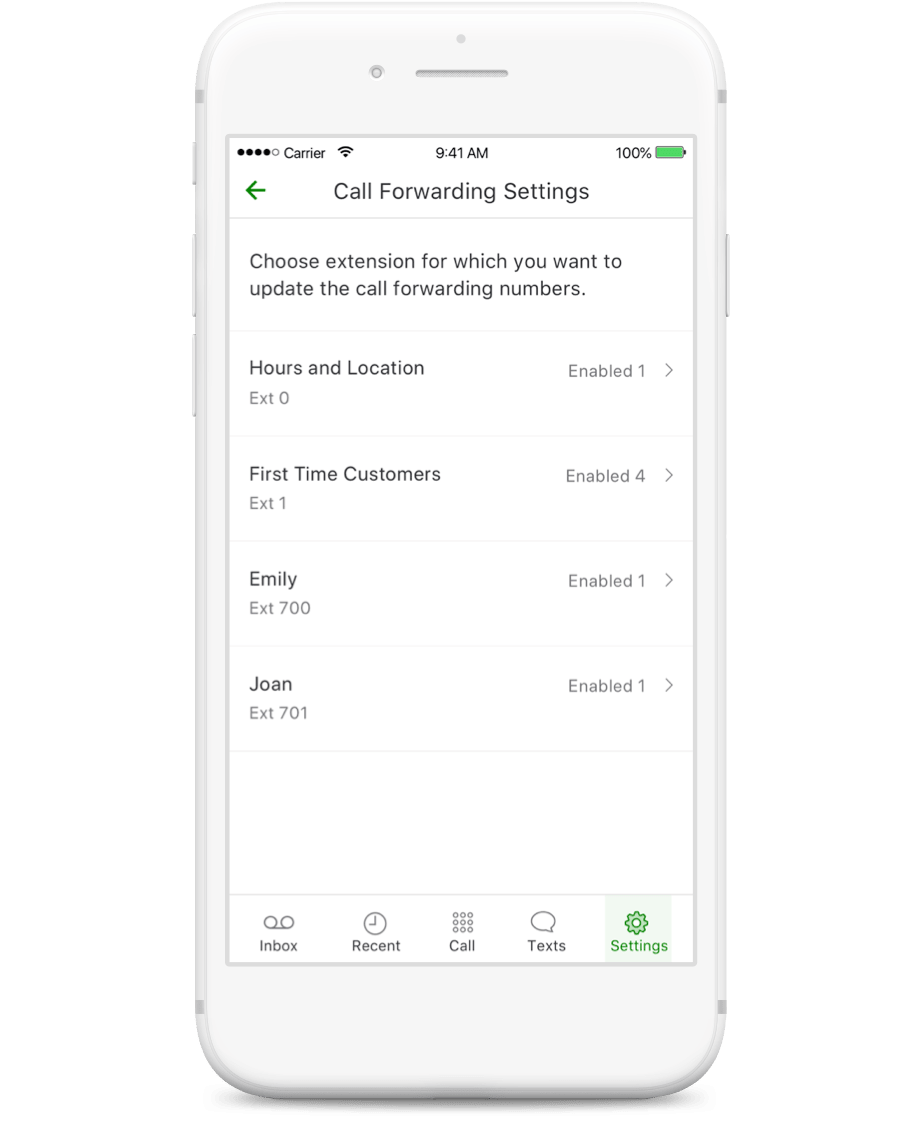 Not sure which is right for you?
Let us help you decide.
Benefits of a live virtual receptionist:
Personality. An automated phone system will never sound like a live receptionist. A human conversation will always leave a good first impression and make customers feel valued.
Conversions. If you want to convert angry customers into happy ones, the best thing to do is to give them a real person they can talk to.
Time. With a virtual assistant taking calls for you, you have more time to focus on other tasks to get your job done.
More value!
Unlimited minutes.
Unlimited users at no extra cost.
Simple, full feature plans with no hidden costs.
Multiple extensions, business phone numbers and call forwarding.
24/7 support when you need it most.
The most robust phone system for small businesses.
All the communication tools you need to sound big and grow bigger.
When you sign up for Grasshopper, you get more than just an auto attendant. Grasshopper offers a professional suite for business communication: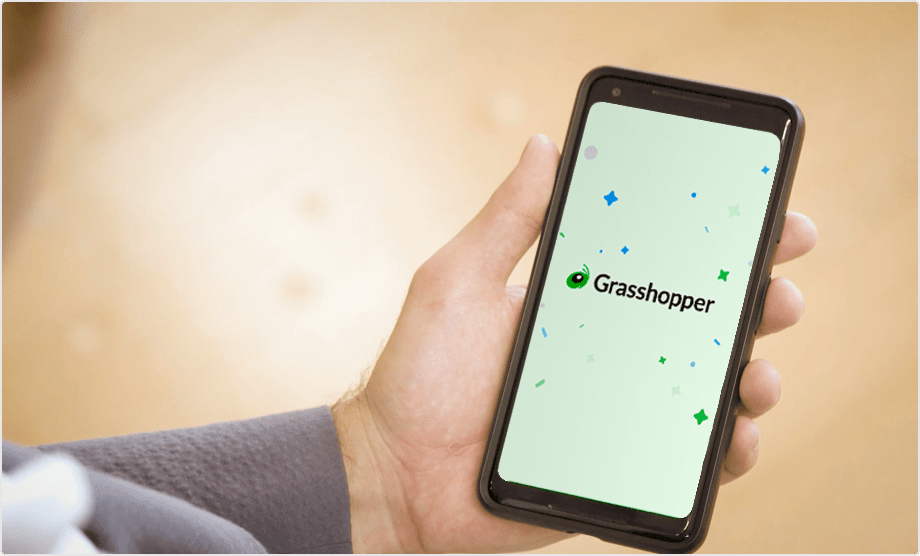 Explore Grasshopper's features:
Business Texting
Provide updates and quick replies via text messaging on your business number.
VoIP/Wi-Fi Calling
Use your internet connection to make and receive calls when cell reception is poor.
Virtual Fax
Have incoming faxes delivered as PDF attachments right to your email inbox.
Incoming Call Control
Screen callers, block calls and set up custom schedules for your business hours.
Business Phone Number
Choose from our inventory of vanity, local, or toll-free numbers. Or port your own for free!
Frequently Asked Questions