Better small business communication starts here.
Separate business from personal and feel more professional with our business phone solutions.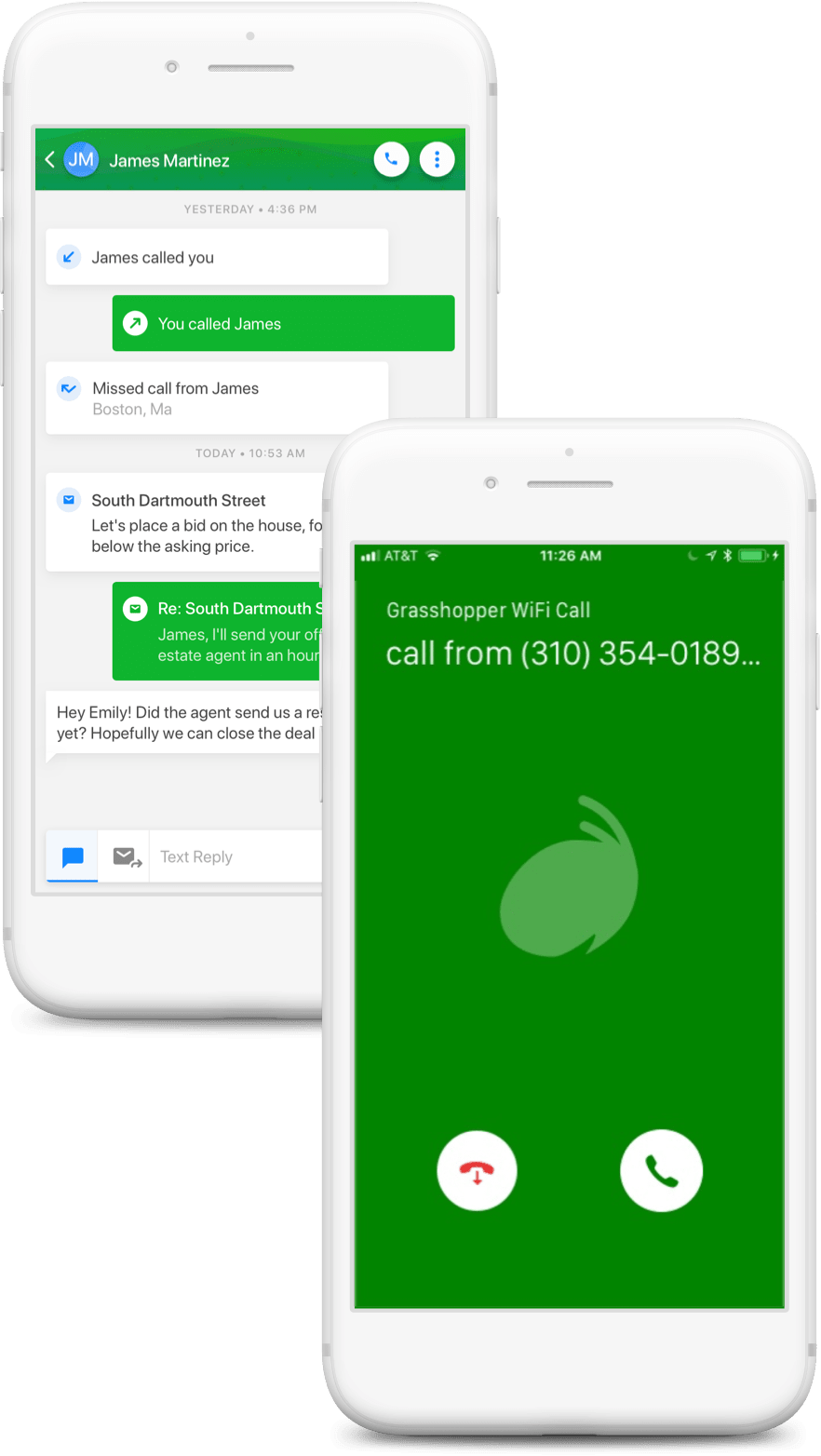 Unlock the power of a business phone number.
Using your personal number for business sends the wrong impression. Our solution gives you a business number without the hassle of hardware.
Connect With a Local Community
Picking a local number creates trust and credibility for a locally run business.
Both solutions add a business line to your personal phone, so you can work from anywhere.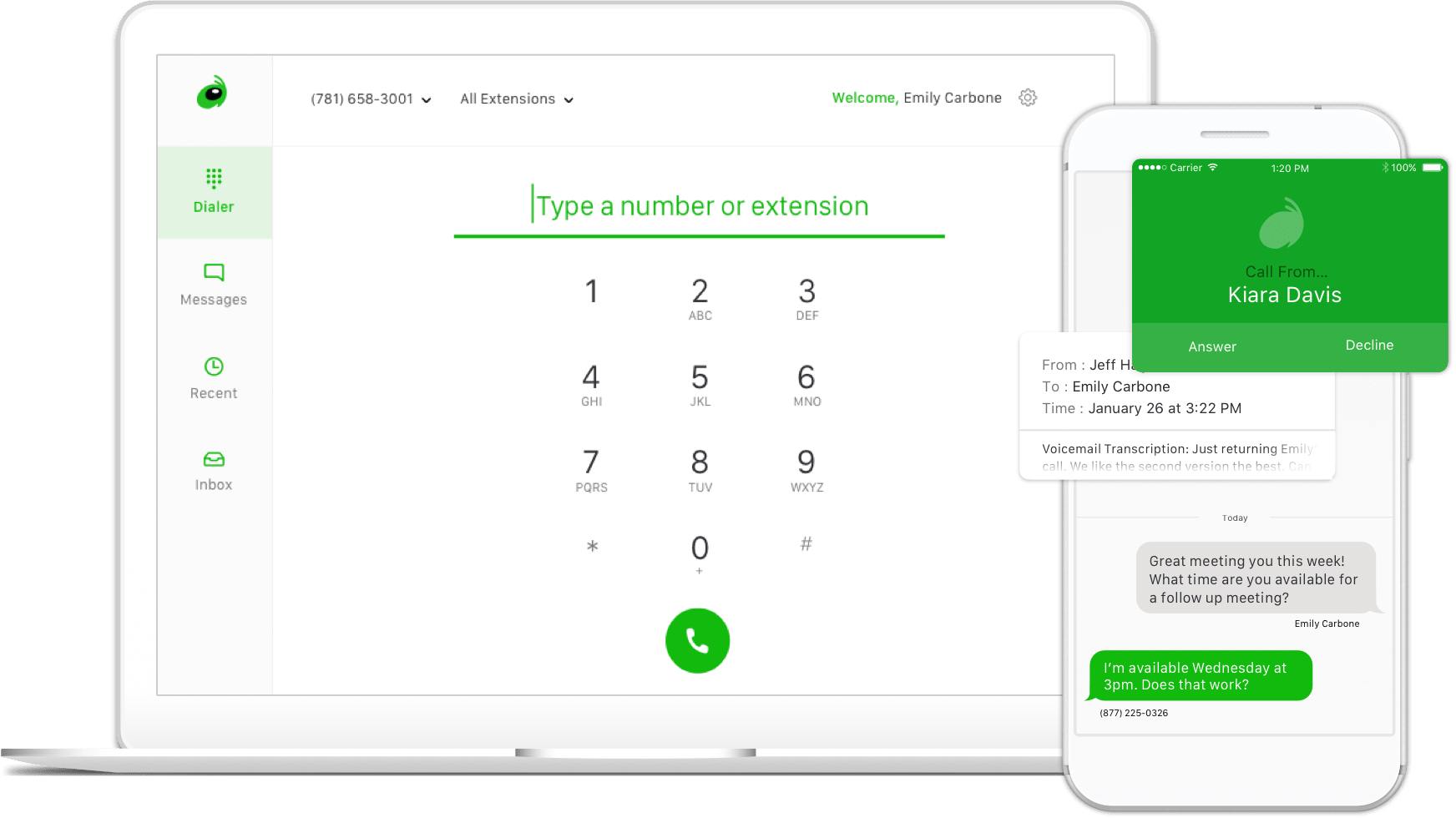 The Virtual Phone System for Small Business
Starting at $26/mo.
Whether you're a solo operator or leading a growing team, Grasshopper gives your company a robust set of communications features designed to give you a professional boost.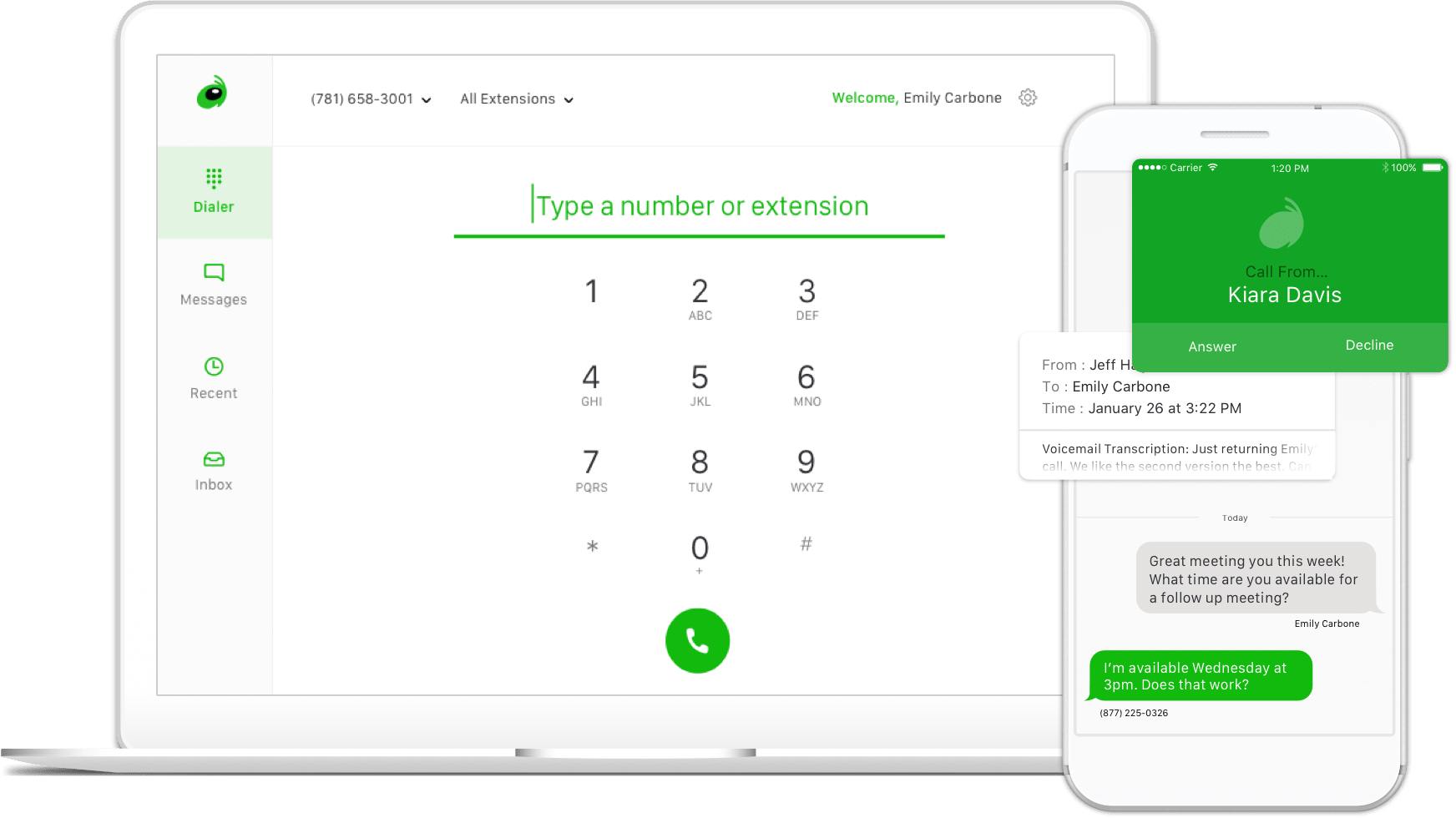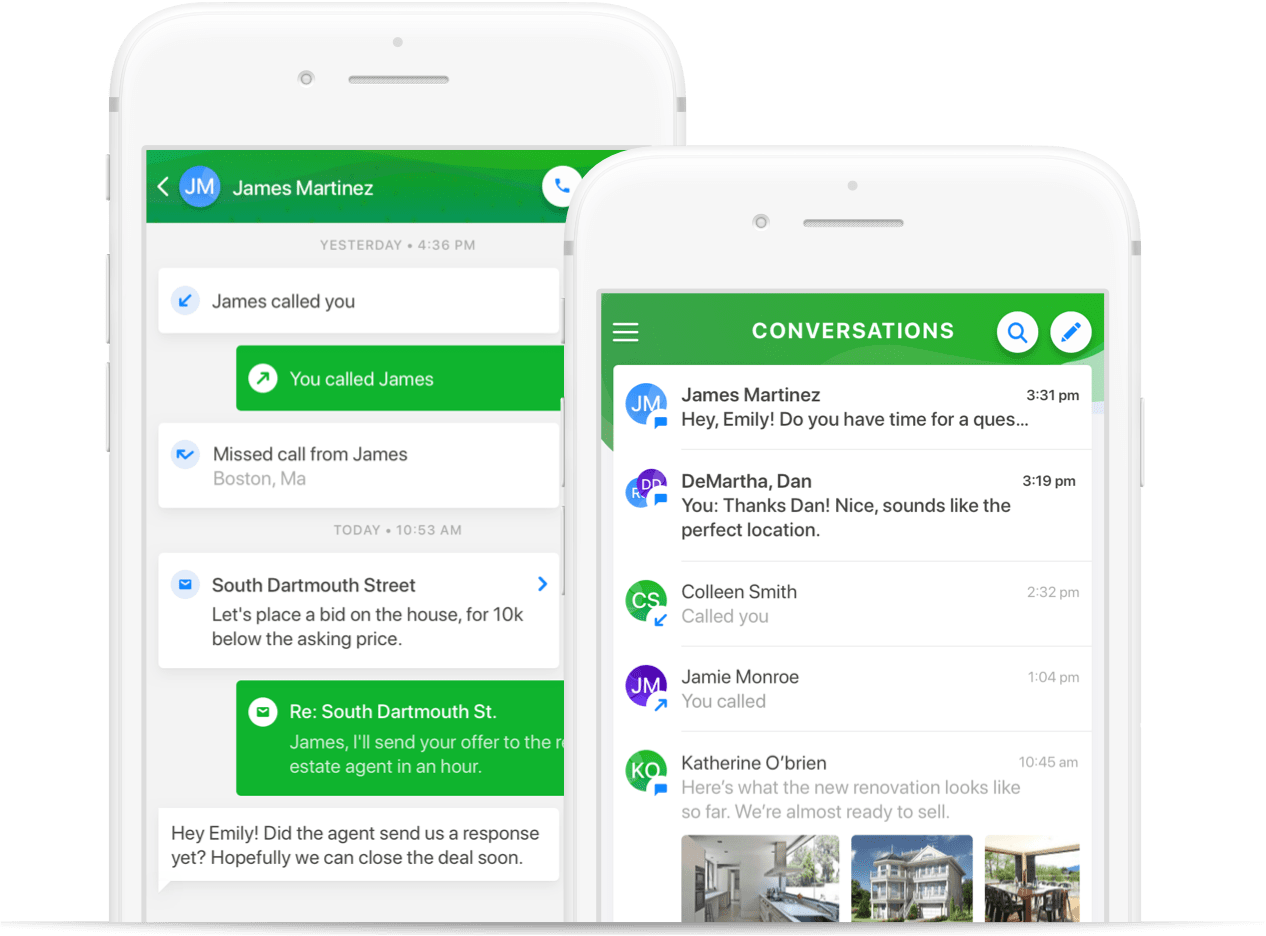 The Ultimate Inbox for a Small Business Owner
Starting at $35/mo.
A full view of your business interactions, across multiple channels, organized by contact. Grasshopper Connect unifies business calls, emails and texts so you can focus on work.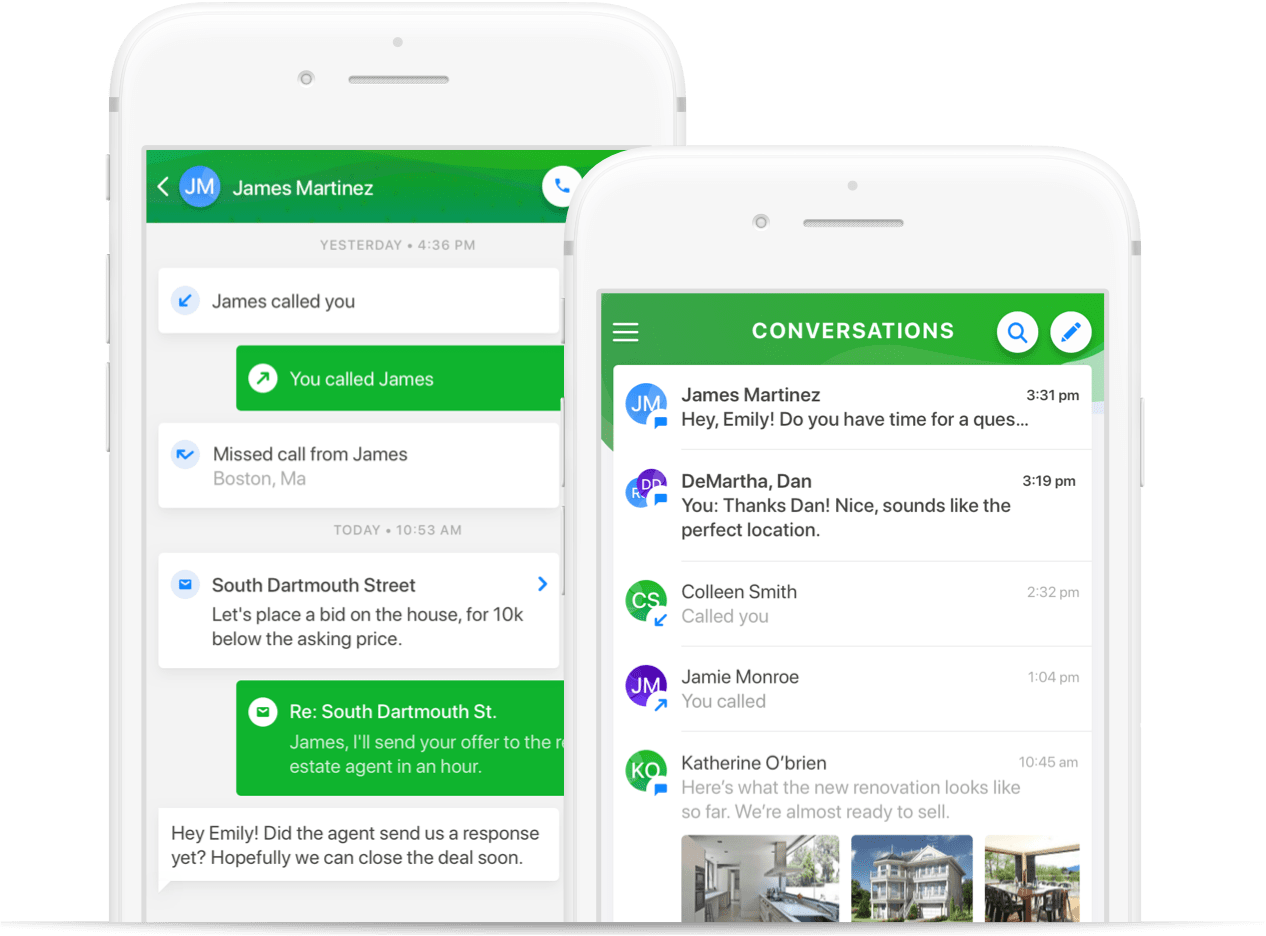 Join a growing community of people using Grasshopper products to do more business.
Grasshopper is more than just a virtual phone number. See how other small businesses have used Grasshopper over the years.
135K +
businesses trust Grasshopper
140M
unique calls per year
290M
minutes used last year
25M
text messages sent/received
102K +
vanity phone numbers chosen
21K +
personalized greetings in use
68K +
voice studio recordings
We chose Grasshopper because we need all of our customer communications to be pushed to the same place. Jonathan Heuer, Home Maintenance
Having a phone number on our site increased conversion of site visitors to sign up and paid users. Allan Branch, Accountant
Grasshopper has helped me transition from being perceived as a small "mom and pop shop" to a professional business, which is a top priority for the success of my company. Jose Greer, Personal Chef
Grasshopper lets my company scale like never before. Now, my entire team is accessible to our customers since all employees can answer calls despite their location or time zone. Glenda Dorn, Retail Management
Toll Free Numbers Great for marketing and a national presence, toll free numbers can make your business sound more professional.
Find the perfect Toll Free Number »
Vanity Numbers Ever wonder how companies like 1-800-FLOWERS get their vanity numbers? Easily—and you can too.
Find the perfect Vanity Number »
800 Numbers Although we have 877, 888, 866 and 855 toll free numbers, we also have a limited supply of true 800 numbers. Get yours today before they run out!
833 Numbers The 833 prefix is the newest 800 number prefix on the market. Since it's new, there's a ton of vanity number options that weren't previously available. Get your new number before all the best ones are gone!
Local Numbers A local number is one that starts with an area code specifically for a particular region, city, or state. It's the easiest way to get a local business number in any city of your choice – whether you live there or not!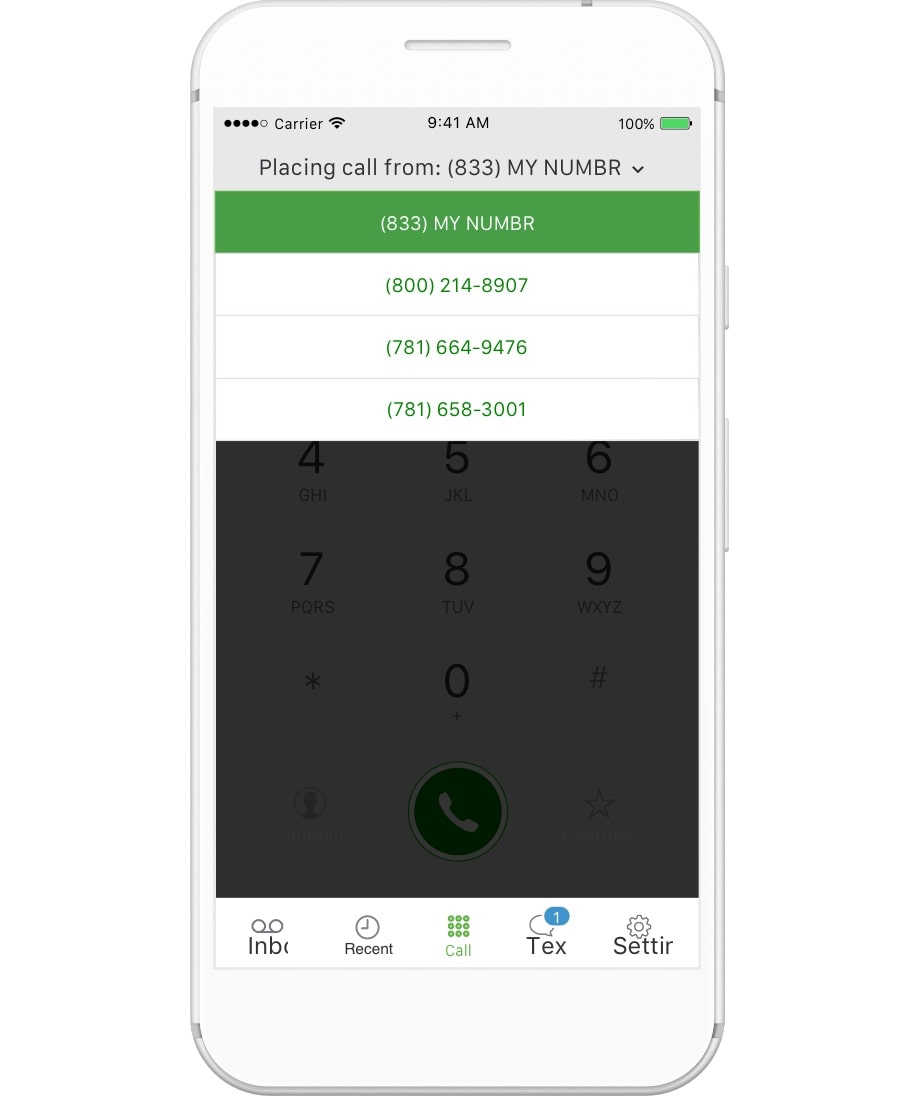 Keep personal and business calls separate.
Choose from our inventory of local, toll free, and vanity toll free numbers.
24/7 US Based Support
Unlimited Minutes
Try Risk Free