Get your business phone number.
Look like a national company or establish a more local presence.
Get a Toll Free Number
Make your small business look bigger, national, and more established.
Local Number
Gathering our Best Numbers
Get a Number
Connect with your community by choosing a local area code.
Local Number
Become a part of your local community with a number that has a local area code.
Turn the world into your office.
Grasshopper lets you run your business using your cell phone!
Multiple Extensions
Get an extension for everyone on your team.
Call Forwarding
Send your calls to your phone and work from anywhere.
No New Hardware
Sign up today and get calls on your cell phone or computer immediately!
Read Your Voicemail
Automatically transcribed and delivered to your email.
Business Texting
Send & receive texts on your toll free or local number.
Over 350,000 happy customers served.
Here's what a few of them have to say about Grasshopper.
We chose Grasshopper because we need all of our customer communications to be pushed to the same place. Jonathan Heuer, HomeSquare
Having phone numbers in multiple local area codes helps me gain traction in my real estate business. Allan Branch, LessAccounting
Turn your smartphone or computer into a business line!
Use the Grasshopper desktop and mobile apps to get the most out of your Grasshopper phone number.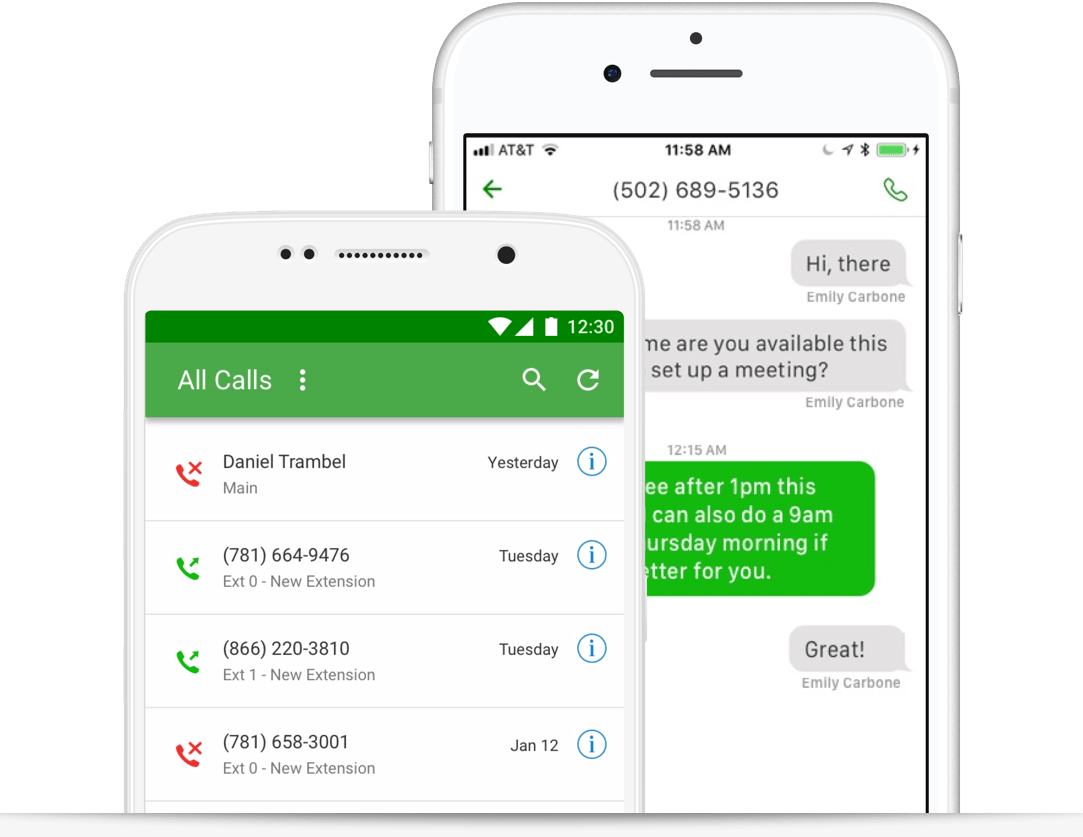 Toll Free Numbers Great for marketing and a national presence, toll free numbers can make your business sound more professional.
Find the perfect Toll Free Number »
Vanity Numbers Ever wonder how companies like 1-800-FLOWERS get their vanity numbers? Easily—and you can too.
Find the perfect Vanity Number »
800 Numbers Although we have 877, 888, 866 and 855 toll free numbers, we also have a limited supply of true 800 numbers. Get yours today before they run out!
833 Numbers The 833 prefix is the newest 800 number prefix on the market. Since it's new, there's a ton of vanity number options that weren't previously available. Get your new number before all the best ones are gone!