Your voicemails, transcribed to email.
Save time and stay connected with voicemail-to-text transcription from Grasshopper.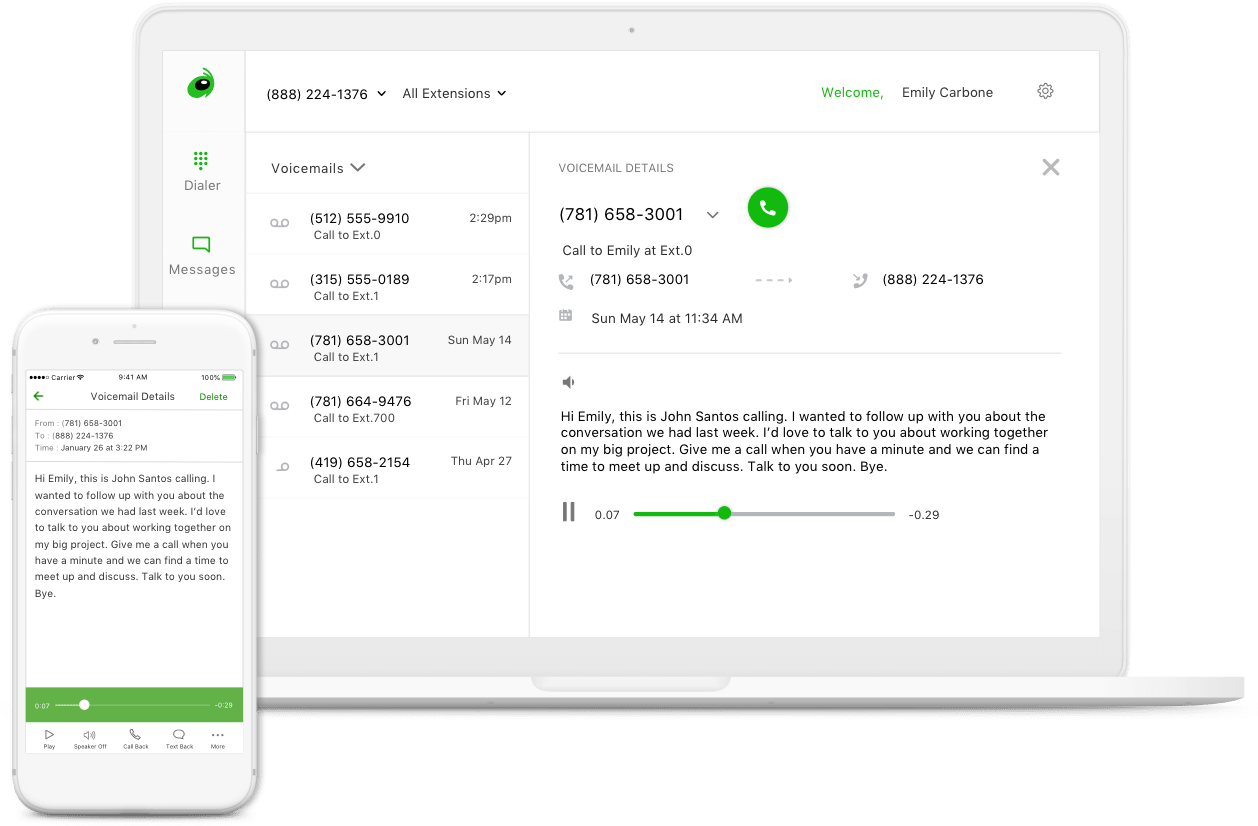 What is voicemail transcription?
Voicemail transcription converts your voicemails to text so you can read them on your computer, iPhone, or Android device. The voicemail transcription service from Grasshopper helps you quickly and conveniently get the message when you can't listen to the recording.
How to transcribe voicemail to email:
Grasshopper transcribes voicemails to text for you so you can save time.
Get Grasshopper
Sign up today and choose a local, toll-free, or vanity number for your business.
Adjust Settings
Add the email addresses you'd like your messages forwarded to.
Try it Out
Make a test call, leave yourself a voicemail, and see it work!
What are the benefits of voicemail transcription?
Make decisions faster by browsing your voicemails in email rather than listening and re-listening to the recording.
Get important messages when you can't take a call and reply back easily by texting.
Keep searchable records of your business voicemails that you can store in your CRM or lead generation systems.
Ensure accuracy with the option to have your transcriptions verified by a human transcriber at no extra cost.
Read your messages on the go using the Grasshopper apps for iPhone or Android.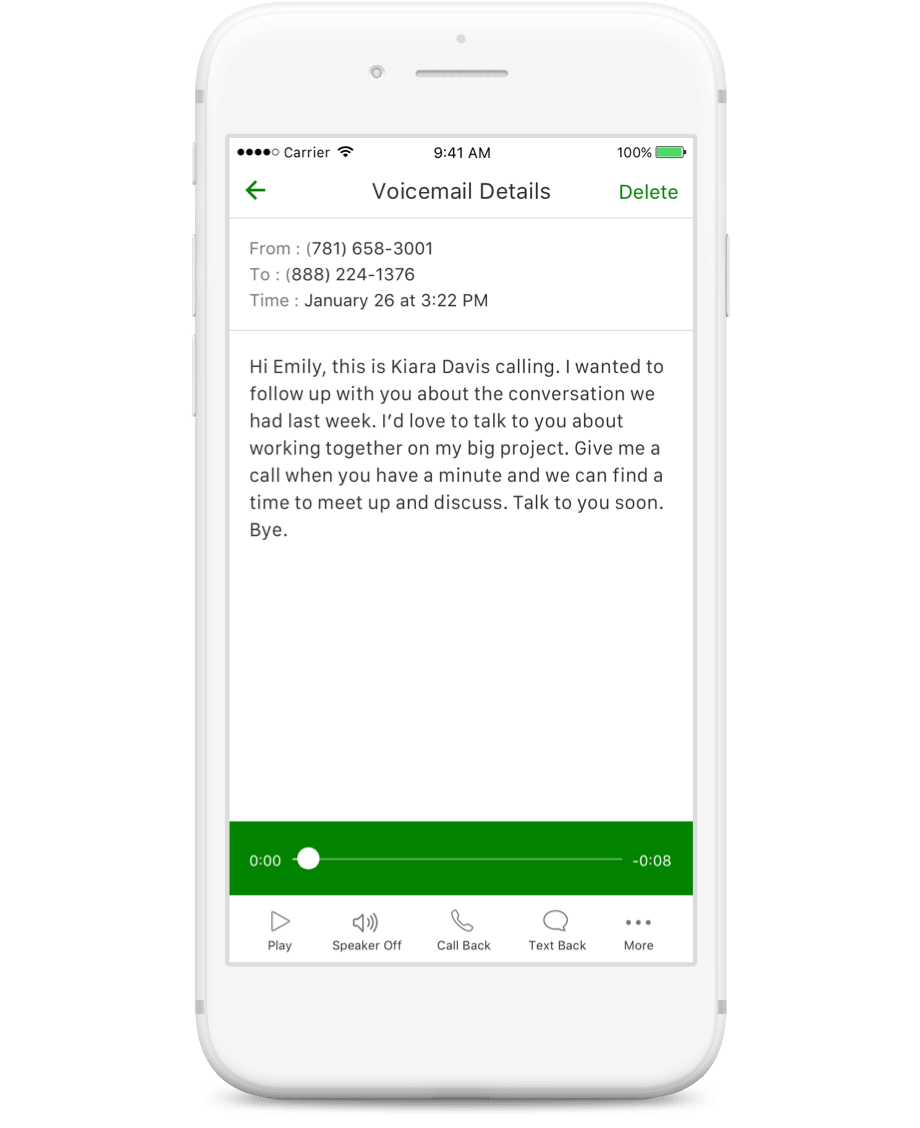 The professional choice for voicemail transcription.
Transcribe voicemails to text without lifting a finger.
There's more to Grasshopper than just voicemail-to-text transcription. Get access to tons of great features: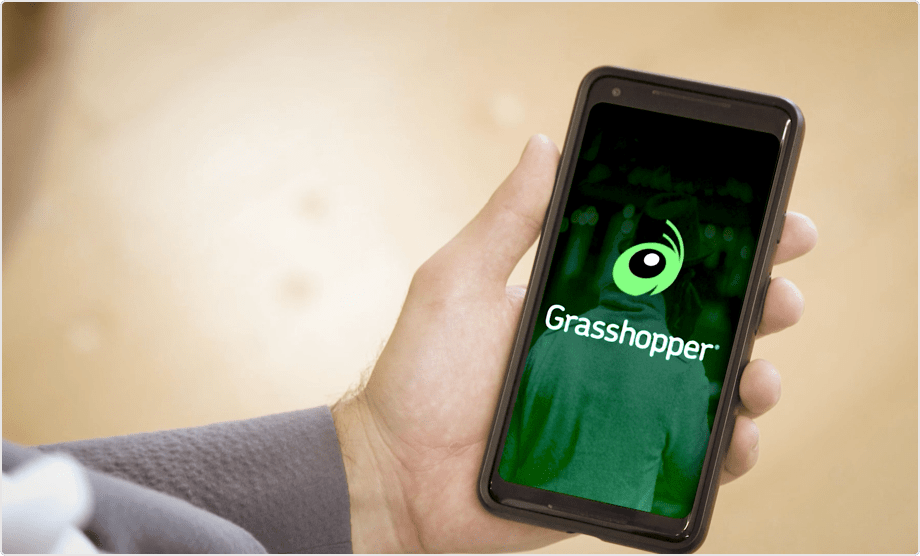 Explore Grasshopper's features:
Frequently Asked Questions