Access your virtual voicemail anywhere.
Check your businesses messages on the go with Grasshopper's voicemail service.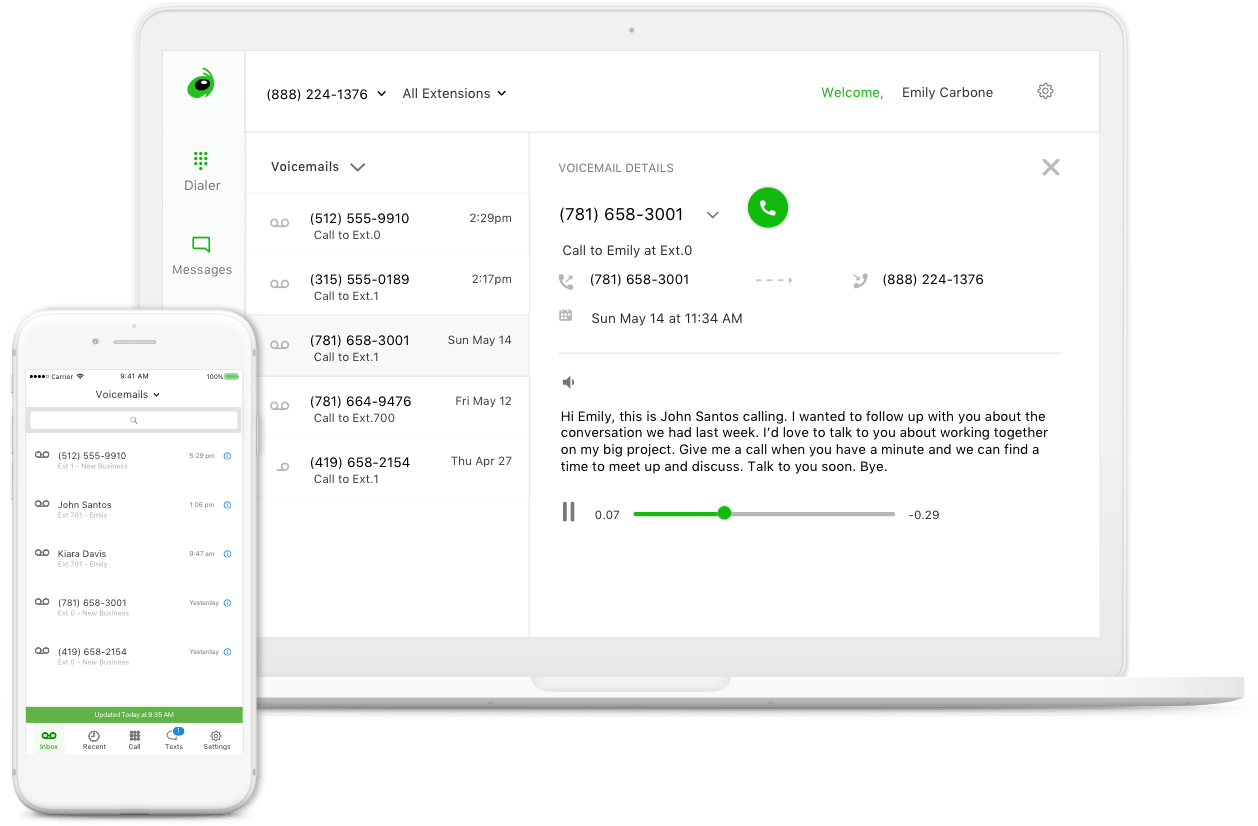 What is virtual voicemail?
Virtual voicemail is a cloud voicemail service that lets you access your messages online or through an app. Since your virtual voicemail box is not tied to a traditional phone system, you can stay informed and be responsive even when you're away from the office.
Web-based voicemail can often provide voicemail to email service as well for added convenience. The voicemail recordings arrive as MP3 attachments in our inbox every time you receive a message so you can quickly check and prioritize your work.
Get free voicemail when you start a free trial.
How to set up a virtual voicemail box:
Grasshopper makes it easy to get business voicemail from anywhere.
Get Grasshopper
Adjust Settings
We'll walk you through customizing your voicemail settings from within your online account.
Try it Out
Call your Grasshopper number and leave a message to see your new voicemail in action!
What are the benefits of virtual voicemail?
Keep your personal voicemail separate from work with a dedicated business voicemail box.
Forward voicemail to email as MP3 files so you can get caught up without leaving your inbox.
Easily check your messages from home or on the go through our simple desktop and mobile apps.
Sound more professional with voicemail greetings recorded by real voice talent.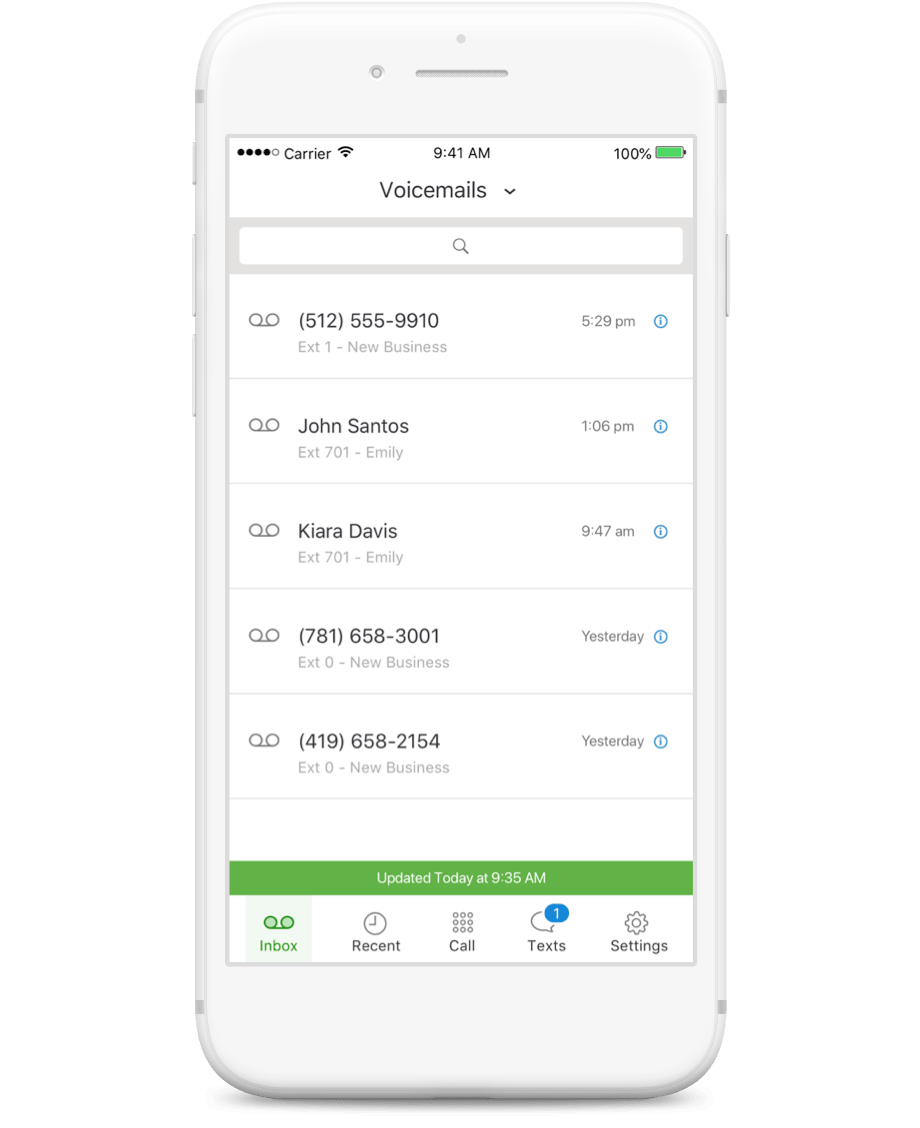 Grasshopper is the professional choice for virtual voicemail.
Stay connected from anywhere with the Grasshopper desktop and mobile apps.
Grasshopper is way more than just an online voice message system. Sign up today and get access to great features like: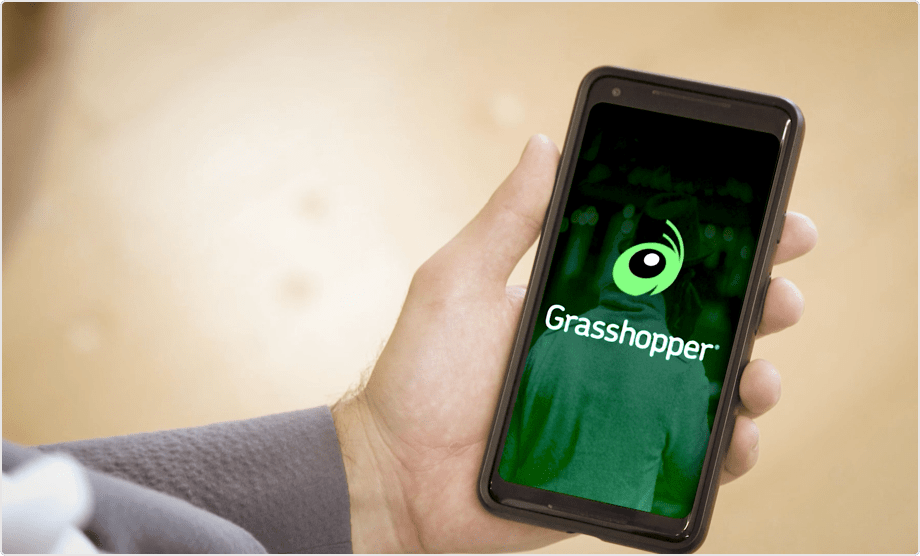 Explore Grasshopper's features:
Frequently Asked Questions