Automatically respond to new callers.
With instant response, you can win more business even when you're busy.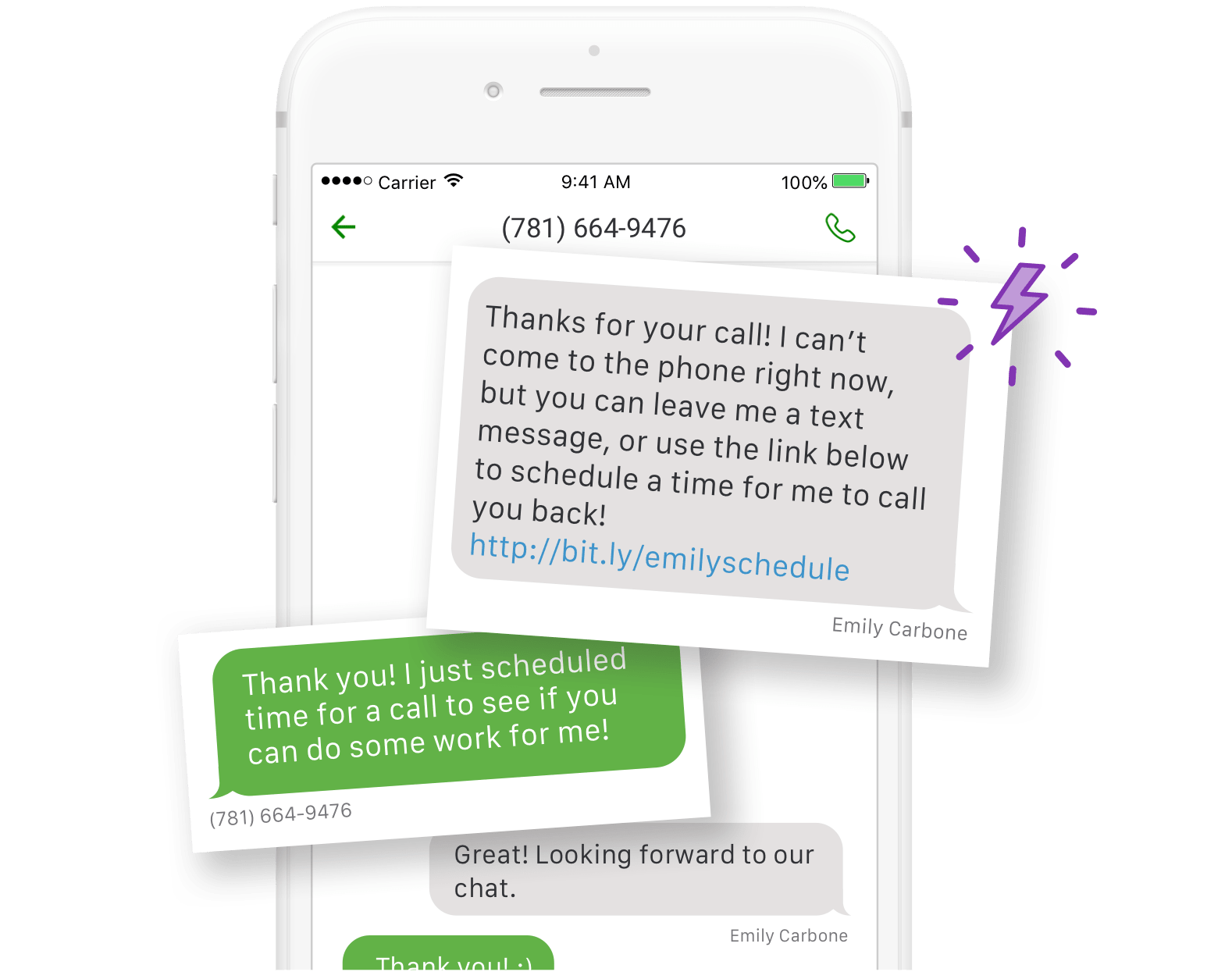 What is instant response?
When you miss a call from a new client, Grasshopper can automatically send an SMS message letting them know you're unavailable. Any new caller can even respond with their call-back details. Gain back time in your busy day to do your work without worrying about missed calls.
How to get instant response:
Send automatic text responses to new clients even if you miss their call with Grasshopper!
Get Grasshopper
Sign up today and choose a local, toll-free, or vanity number for your business. Or, port your current number!
Activate the Feature
Turn instant response on or ask your admin to activate on your behalf.
Try it Out
Call your Grasshopper number from a new phone number to see it work!
What are the benefits of having instant response?
Immediately respond to new customers even when you're busy.
Eliminate risk of losing prospects to competitors by responding promptly.
Showcase your company and brand by including images, custom text, and hyperlinks.
Save time by having a standard text response to new missed calls.
There's no need to write out multiple texts to multiple missed callers.
Provide new callers important information about your business such as business hours, physical address and your company website so you don't have to answer every call.
Let your callers know that they've reached the right number.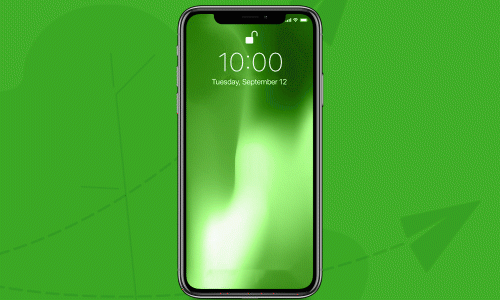 Grasshopper offers automatic text replies and so much more.
All the communication tools you need to sound big and grow bigger.
Grasshopper's instant response is just one of the great features to help you communicate to your customers. When you enable instant response, you get many great features to go with it: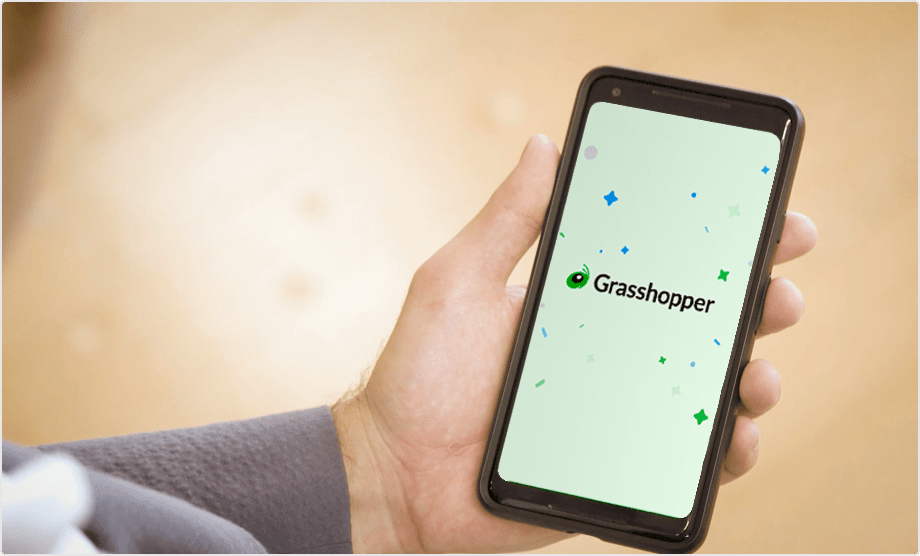 Explore Grasshopper's features:
Business Texting
Provide updates and quick replies via text messaging on your business number.
VoIP/Wi-Fi Calling
Use your internet connection to make and receive calls when cell reception is poor.
Virtual Fax
Have incoming faxes delivered as PDF attachments right to your email inbox.
Incoming Call Control
Screen callers, block calls and set up custom schedules for your business hours.
Business Phone Number
Choose from our inventory of vanity, local, or toll-free numbers. Or port your own for free!
Frequently Asked Questions