Forward your business calls anywhere.
Answer calls wherever, whenever, with call forwarding from Grasshopper.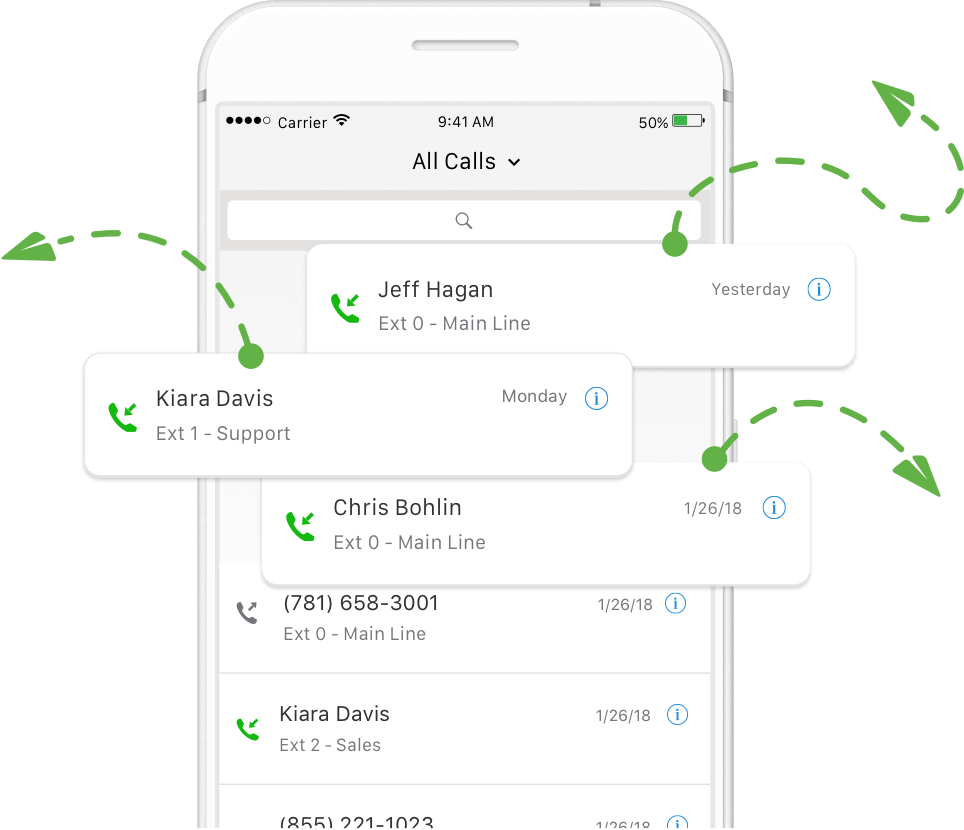 What is call forwarding?
Call forwarding is a phone system feature that works by redirecting any incoming call to another phone number or service. For example, you can use call forwarding to send a call directly to voicemail, to your home phone, or to a colleague's smartphone. This feature is also often referred to as "call transfer."
Why should I get a call forwarding solution?
Forward any incoming calls to multiple phones at once to ensure every call is always answered.
Use the settings to create a custom schedule that forwards incoming calls to different numbers depending on the time of the day.
Appear local to your customers by getting a number with a local area code and having it forwarded to your line.
Save time by forwarding customer calls and questions directly to informational extensions.
Redirect calls to pre-recorded greetings – you can pitch to potential customers while they wait!
No need to worry if it's right for your business — call forwarding is included at no additional cost when you sign up for a Grasshopper phone number.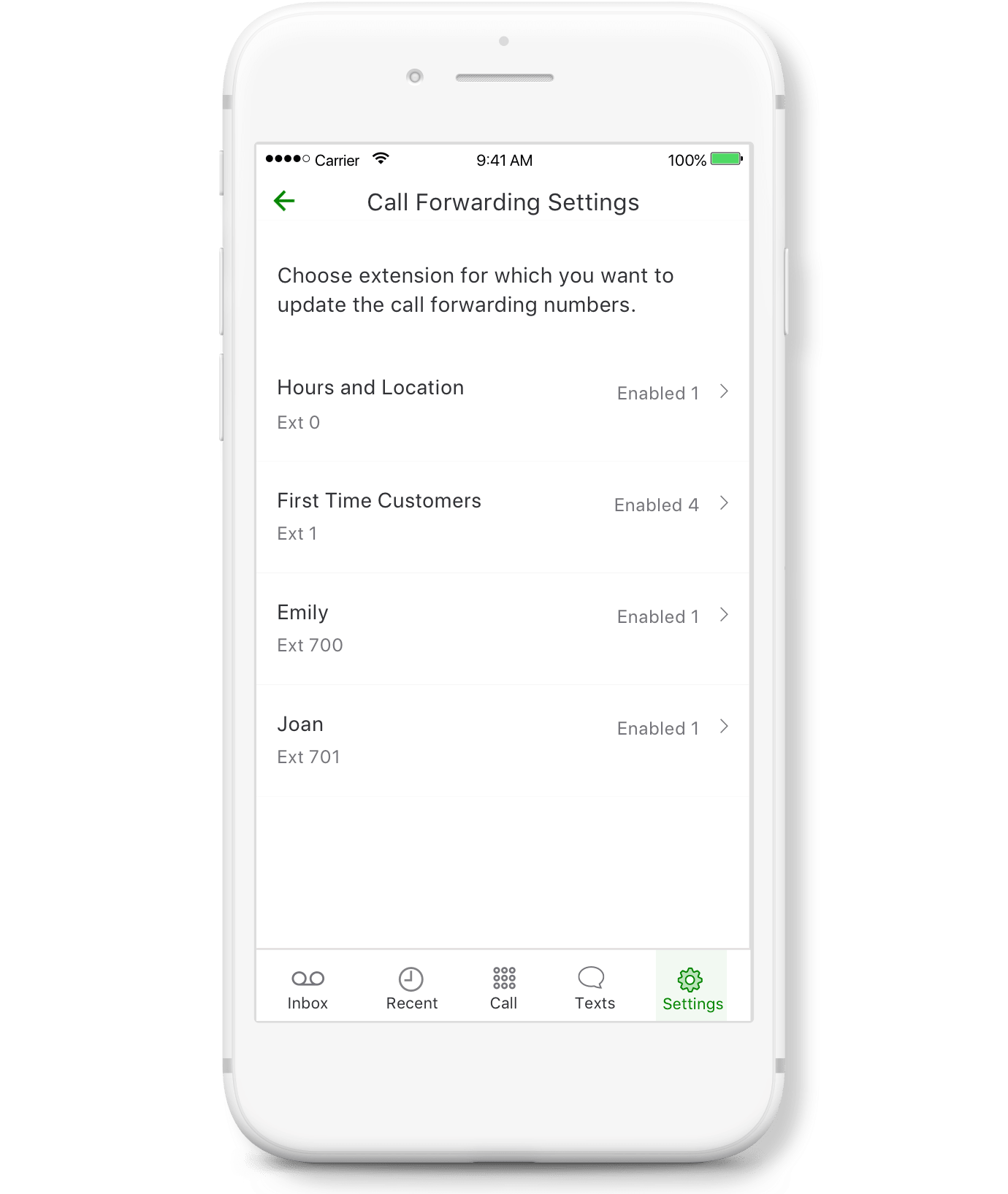 Ensure calls are answered with call forwarding.
Start receiving calls for your business whenever and wherever you want.
By getting your phone number through Grasshopper, you also get access to a ton of great features: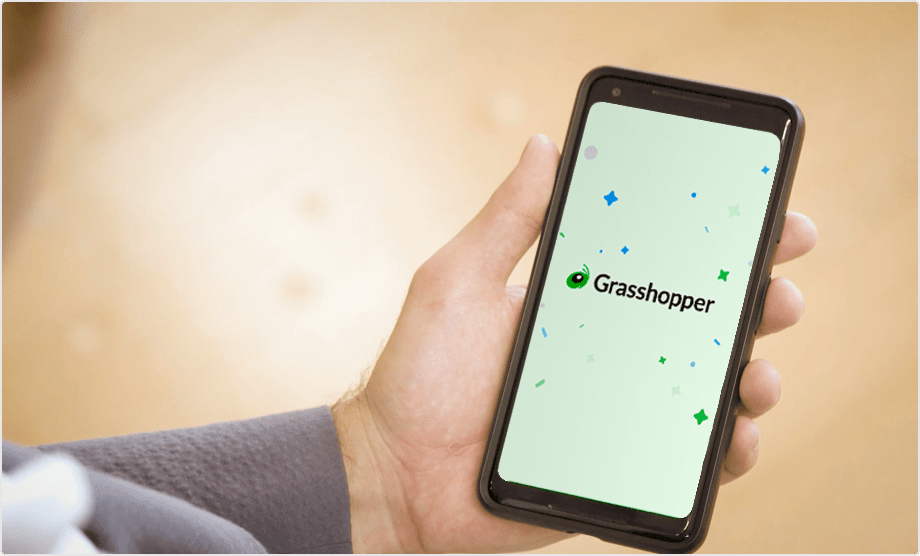 How to set up call forwarding:
Grasshopper makes it easy to use the call forwarding feature on your business line.
Once you've chosen a number and signed up, go to Settings > Call Forwarding Settings > Extensions.
Click edit next to the number of an extension, or create a new one.
Select how you want Grasshopper to handle incoming and unanswered calls for each number you enter. You can forward to a cell phone or landline.
Determine what time of day you want each number to receive calls.
Configure your own schedule based on the time of day and which phone you'll be using.
Choose which order you want Grasshopper to call each number, either in order if there is no answer or simultaneously.
To deactivate a number, click delete.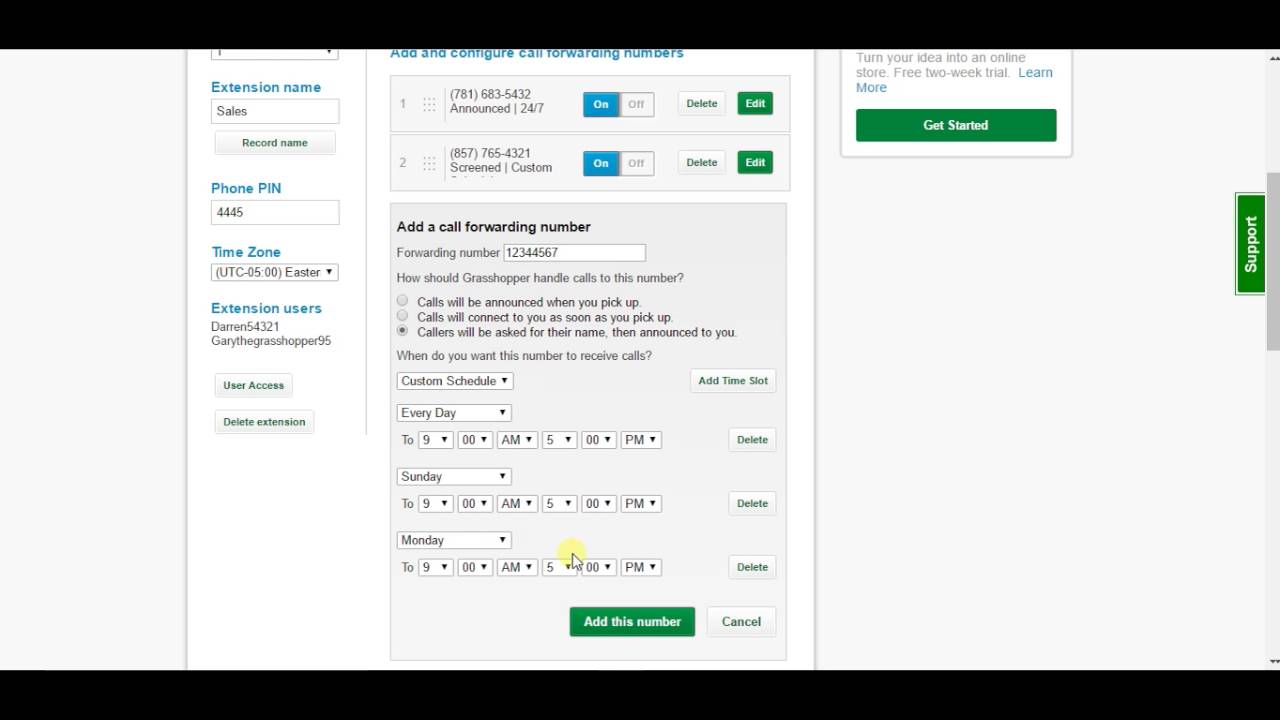 Explore Grasshopper's features:
Business Texting
Provide updates and quick replies via text messaging on your business number.
VoIP/Wi-Fi Calling
Use your internet connection to make and receive calls when cell reception is poor.
Virtual Fax
Have incoming faxes delivered as PDF attachments right to your email inbox.
Incoming Call Control
Screen callers, block calls and set up custom schedules for your business hours.
Business Phone Number
Choose from our inventory of vanity, local, or toll-free numbers. Or port your own for free!
Frequently Asked Questions