Name Directory
Dial Employees by Name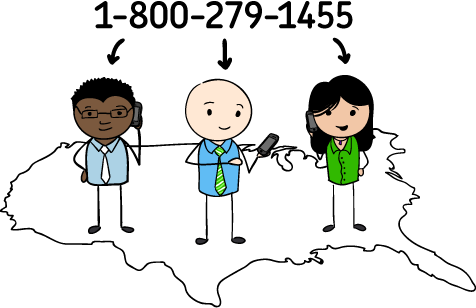 Don't know an extension, no problem
Press 8 to search by first or last name
Instantly add new employees to your Grasshopper account
Unlimited extensions allow all employees to have their own numbers
30 Day Money Back Guarantee!
Get a Number

&

Sign Up »
or See How it Works »
Allow callers to search by First or Last Name
Frequently asked questions about name directories:
What is the Name directory?
The name directory allows callers to search for a person's extension using their first or last name. To access the name directory, callers must press 8 from your main greeting.
How do callers access the Name Directory?
Callers must press 8 from your main greeting in order to access your company's name directory.
How do I set up my name directory?
Simply enter the names that correspond to each extension of your Grasshopper virtual phone system and callers can search for extensions using their dialpad.
Over 300,000 Happy Customers Served
Here's what a few of them have to say about Grasshopper
I am now a huge fan of Grasshopper… truly saved the day (and my sanity). Carolyn Appleton Carolyn M. Appleton, Inc.
Having a phone number on our site increased conversion of site visitors to sign ups and paid users! Allan Branch LessAccounting