Grasshopper Voice Studio
Voice Talents to Help Your Business Sound Professional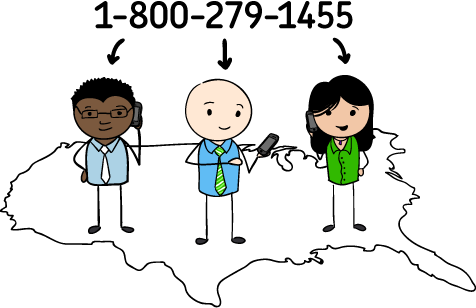 Voice talents record greetings in English, Spanish and French
Top quality on-hold commercials or music of your choice
Find the right sound to suit any small business
30 Day Money Back Guarantee!
Get a Number

&

Signup »
or See How it Works »
Sound more professional with expert voice talents
Frequently asked questions about voice studio:
Do you offer voice talents in different languages?
Yes. We currently offer voice talent professionals in English, Spanish and French.
What are the rates for voice studio talent services?
Rates for the Grasshopper voice studio start at just $50, significantly lower than comparable studio rates for voice talent services.
Can I have my own commercial for on hold music?
Yes, the Grasshopper voice studio can create a full production audio recording combining your script and music together.
Over 300,000 Happy Customers Served
Here's what a few of them have to say about Grasshopper
I am now a huge fan of Grasshopper… truly saved the day (and my sanity). Carolyn Appleton Carolyn M. Appleton, Inc.
Having a phone number on our site increased conversion of site visitors to sign ups and paid users! Allan Branch LessAccounting