Online Call Reports
Track Minutes, Calls, Messages and More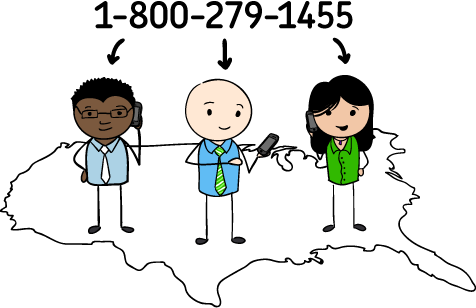 View reports online
Get usage and call statistics for phone numbers and extensions
Advanced search capabilities make it easy to find what you are looking for
Tag, map and view voicemails
30 Day Money Back Guarantee!
Get a Number

&

Sign Up »
or See How it Works »
Keep Track of Minute Usage and Call Details
Frequently asked questions about online call reports:
What do online call reports show?
Call reports include time and date, caller ID, extension dialed, duration, and type of call (hang up, connected, etc.). You can choose to view all calls or narrow down your search to only include specific information such as incoming faxes or specific area codes.
Can I export call reports?
Yes, reports can be exported in many different formats, including Excel, PDF and plain text.
Can I email call reports?
Not through Grasshopper directly, but after you've exported a report, you can, of course, email the file using your own email solution.
Over 300,000 Happy Customers Served
Here's what a few of them have to say about Grasshopper
I am now a huge fan of Grasshopper… truly saved the day (and my sanity). Carolyn Appleton Carolyn M. Appleton, Inc.
Having a phone number on our site increased conversion of site visitors to sign ups and paid users! Allan Branch LessAccounting