Fax on Demand
Fax Documents to Your Virtual PBX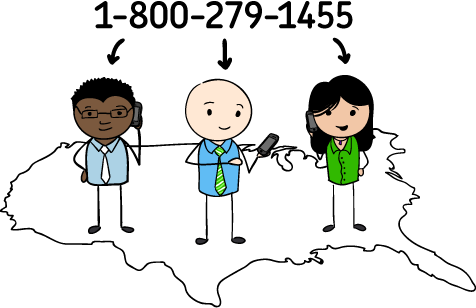 Callers can access forms & information from your phone
Frequently asked questions about fax on demand:
How do callers access the Fax on Demand menu?
Callers can press 6 from the main menu to access the Fax on Demand menu.
How does a caller retrieve a fax from our system and how long does it take to receive it?
Callers can call from any telephone 24 hours a day, access the fax-on-demand extension, and provide their fax number and the appropriate document number. The stored fax will be sent out to their fax machine within seconds automatically, as part of the same call.
How many documents can I upload?
You can upload as many as 999 documents for retrieval since fax-on-demand extensions are identified by a 3-digit number (000-999).
Over 300,000 Happy Customers Served
Here's what a few of them have to say about Grasshopper
I am now a huge fan of Grasshopper… truly saved the day (and my sanity). Carolyn Appleton Carolyn M. Appleton, Inc.
Having a phone number on our site increased conversion of site visitors to sign ups and paid users! Allan Branch LessAccounting