Your business voicemail with context.
Read your voicemails next to texts and emails all in one place.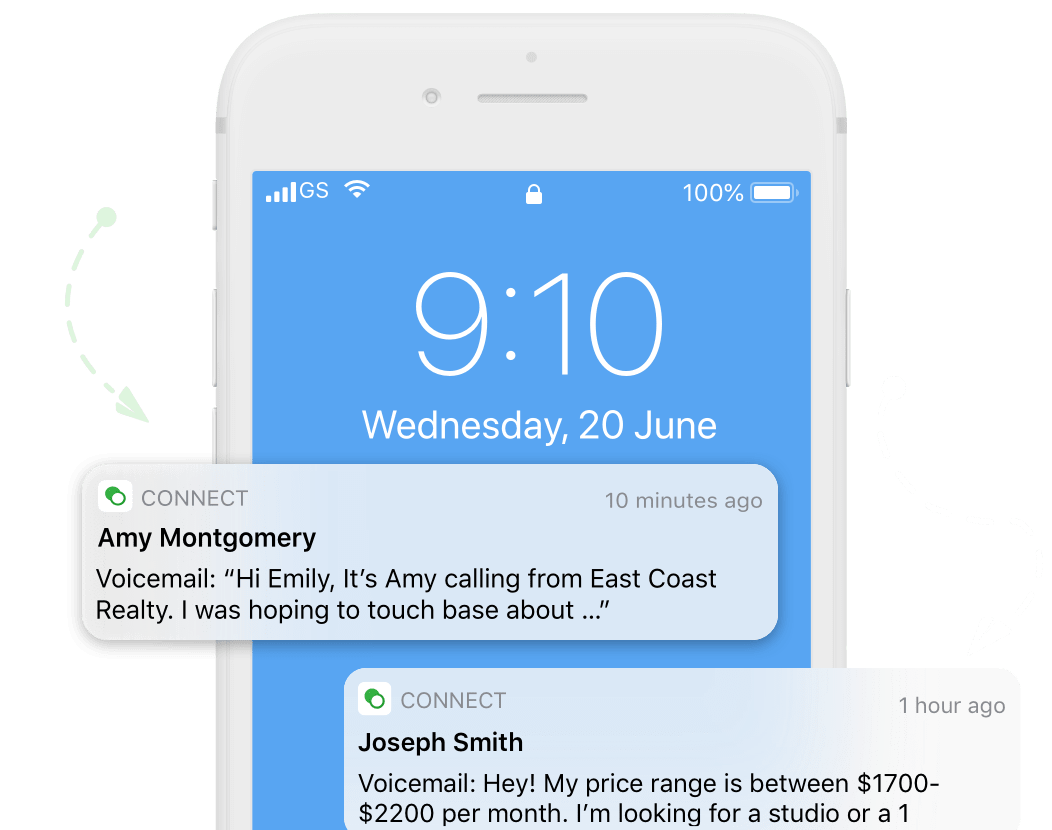 What is virtual voicemail?
Virtual voicemail is a cloud voicemail service that lets you access your messages through an app. Since your virtual voicemail box is not tied to a traditional phone system, you can stay informed and be responsive even when you're away from the office. With Grasshopper Connect, you get both audio voice messages and transcriptions. You are able to view a transcribed voicemail or listen to an audio voicemail alongside emails and texts organized by client. Seeing this comprehensive view enables you to prioritize and stay focused on your work.
How to set up a virtual voicemail box:
Grasshopper Connect makes it easy to separate business voicemail from personal voicemails.
Get Grasshopper Connect
Download the app and choose a local, toll-free, or vanity number for your business. (Or port your own!)
Personalize Your Greeting
Record your voicemail greeting or choose the default option on the Grasshopper Connect app.
Try it Out
Call your Grasshopper Connect number and leave a message to see your new voicemail in action!
What are the benefits of virtual voicemail?
Keep your personal voicemail separate from work with a dedicated business voicemail box.
Viewing or listening to voicemails next to other exchanges with a client will give you all the context you need for that next conversation.
Sound more professional with a separate voicemail greeting for business calls.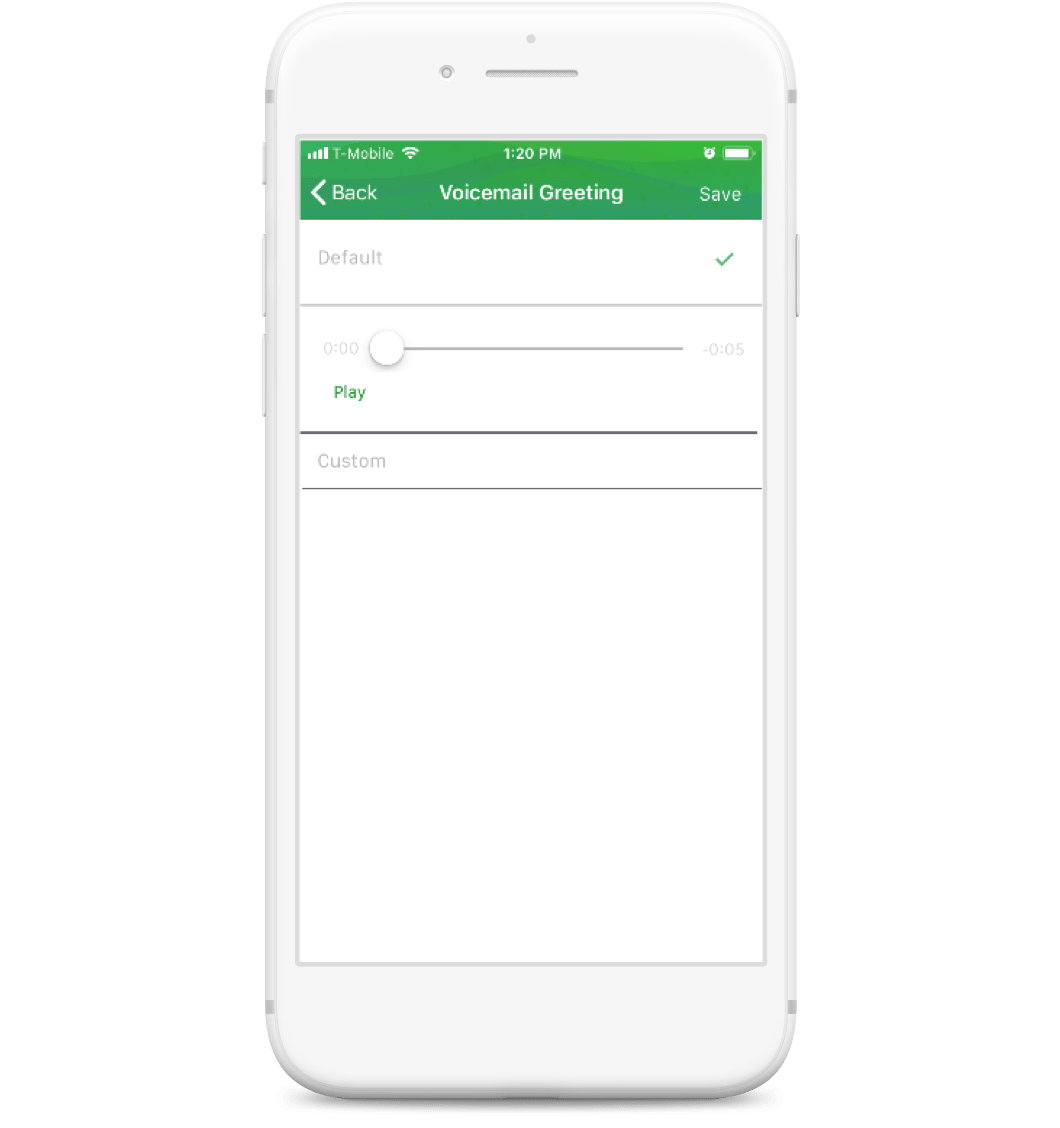 Grasshopper Connect is the professional choice for virtual voicemail.
Stay focused on work with Grasshopper Connect.
Grasshopper is way more than just an online voice message system. Sign up today and get access to great features like:
A business phone number to help establish your company's identity
A unified inbox so you can respond via text, call or email – all from the same place!
A separate business contact list so you stay focused on work without the personal distractions
A timeline view of every communication with any business contact so you keep track of everything
Business texting and email so you can respond faster and win more business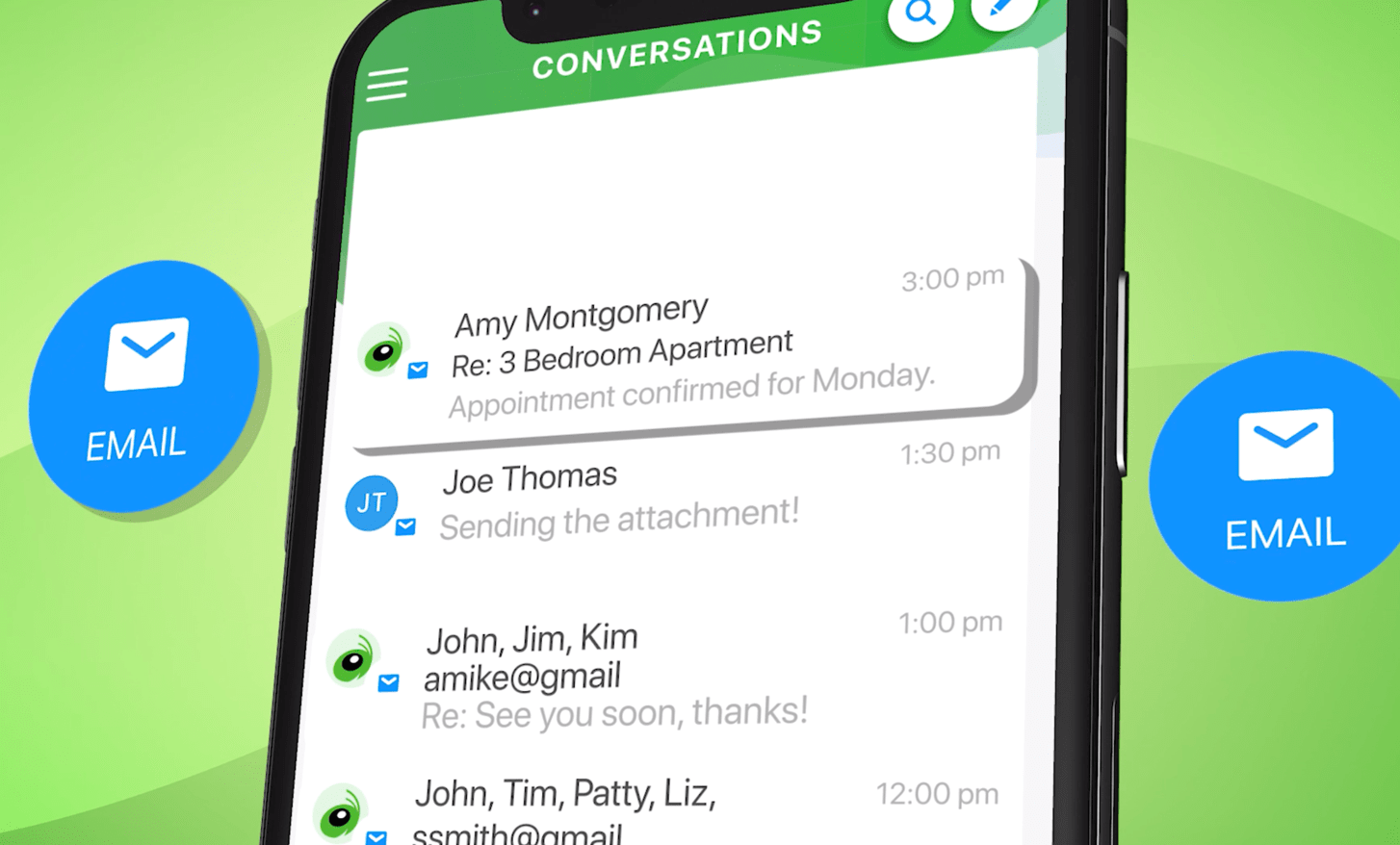 Explore Grasshopper Connect's top features:
Email Integration
Integrate an existing email account. No need to create a new business email.
Mobile App
Work from anywhere with Grasshopper Connect on your mobile phone.
Business Calling
Make calls to clients on your business number from your personal phone.
Business Texting
Provide updates and quick replies via text messaging on your business number.
Hold Incoming Calls
Send incoming calls to voicemail instead with the flip of a switch.
Call Blocking
Stop numbers you choose from ever reaching you.
Voicemail
See business voicemails next to texts and emails.
Ruby Receptionist
Live US-based receptionists can help answer your Grasshopper calls!
Frequently Asked Questions