Unified Messaging brings conversations together.
Calls, texts, and emails in one inbox, organized by contact.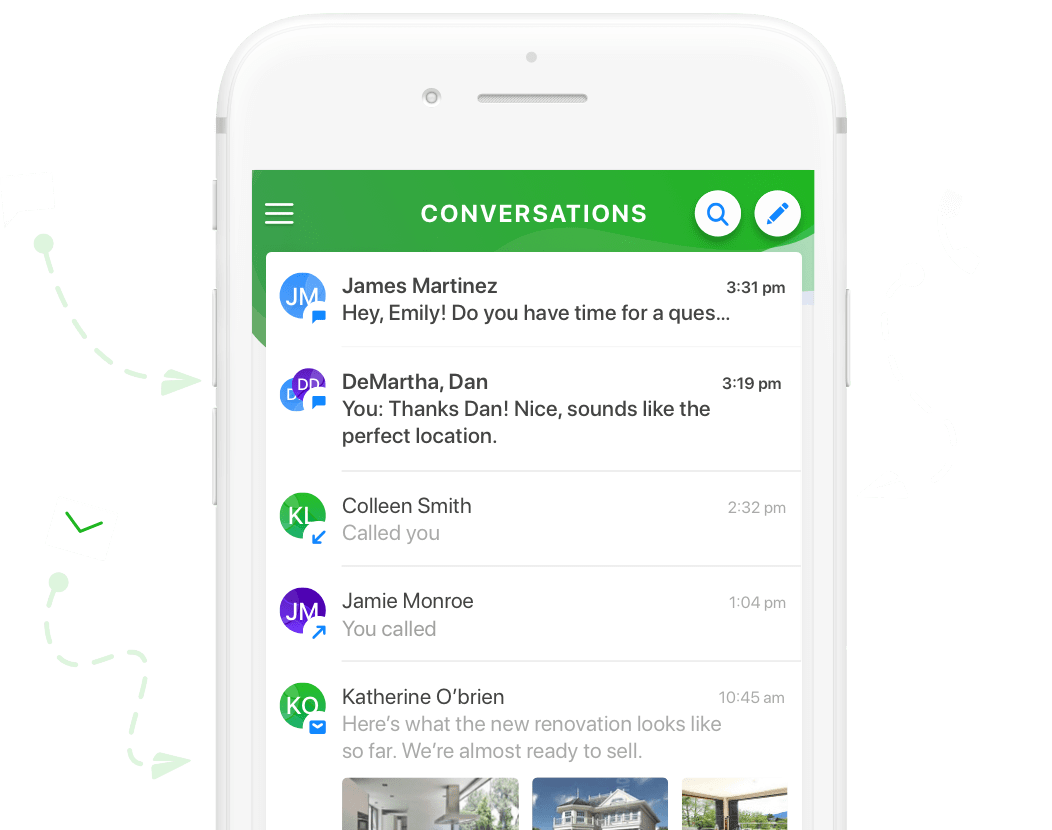 What is unified messaging?
Grasshopper Connect's unified messaging system pulls together all communications with your business contacts whether it happened in email, calls, or text messages and puts it all in one place. By seeing these communications as conversations, you can quickly find information without toggling between different apps.
How to get unified messaging:
Turn your business exchanges into conversations with Grasshopper Connect!
Get Grasshopper Connect
Download the app and choose a local, toll-free, or vanity number for your business. (Or port your own!)
Integrate your Email
Sync your Gmail or G Suite account to Grasshopper Connect. Integration with other email clients including Microsoft Exchange and Office 365 is coming soon!
Try it Out
Go to your contacts and start a conversation today!
What are the benefits of a unified messaging service?
Keep focused on work without the clutter of personal communications.
Stay on top of all your business communications from one place.
Find different projects and clients in one place instead of searching through different apps.
Respond to customers in real-time in their preferred way of communicating.
One place to connect with and manage business contacts.
Know who needs your attention the most across all communications channels.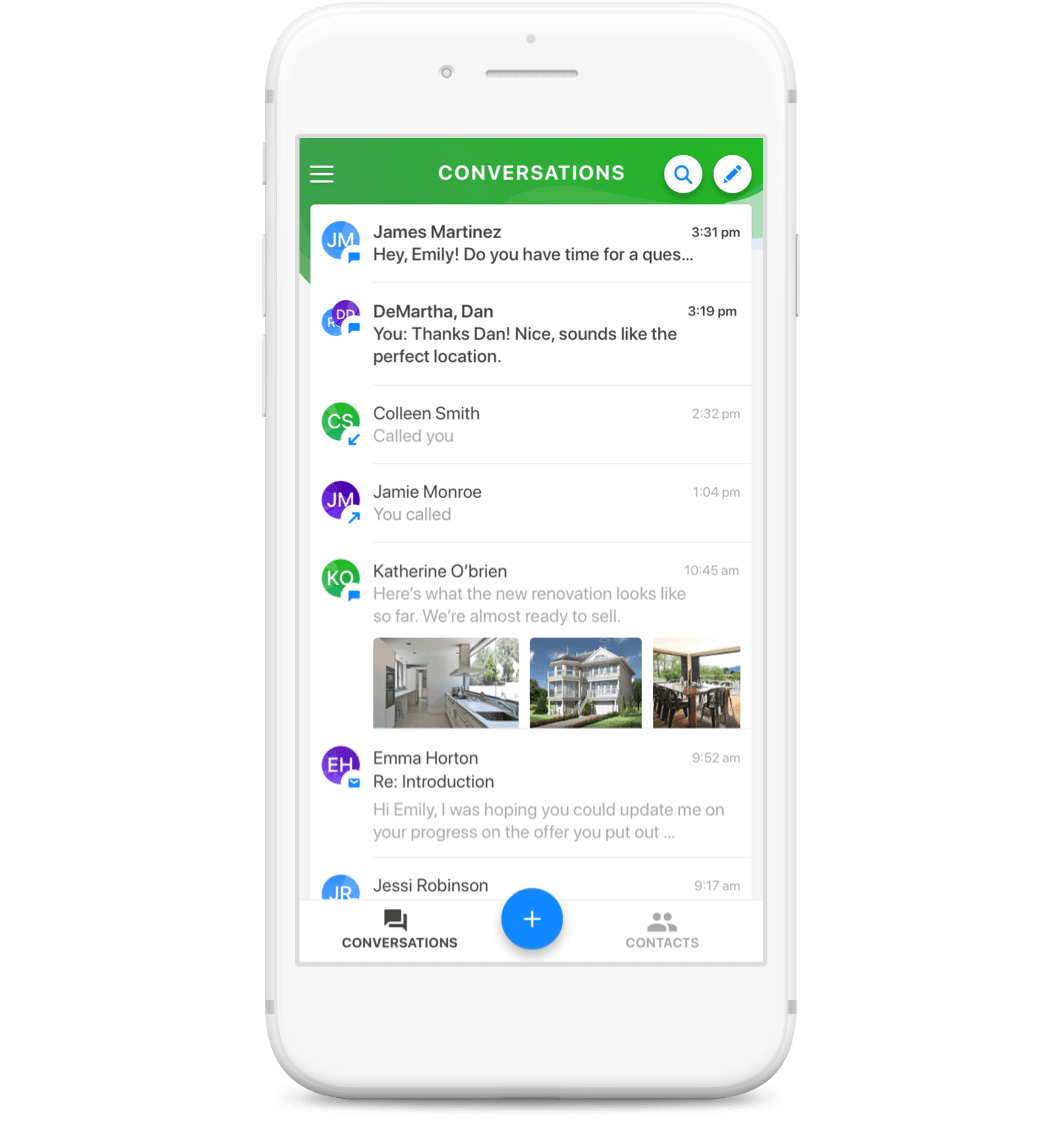 Every business communication in one place, pulled together for you.
Keep track of your conversations.
Grasshopper Connect's unified messaging is just one of the great features to keep you organized. When you sign up, you get many great features to go with it:
A business phone number to help establish your company's brand.
A separate business contact list so you stay focused on work without the personal distractions.
A timeline view of every communication with any business contact so you can keep track of everything.
Business texting, voicemail, and email so you can respond faster and win more business.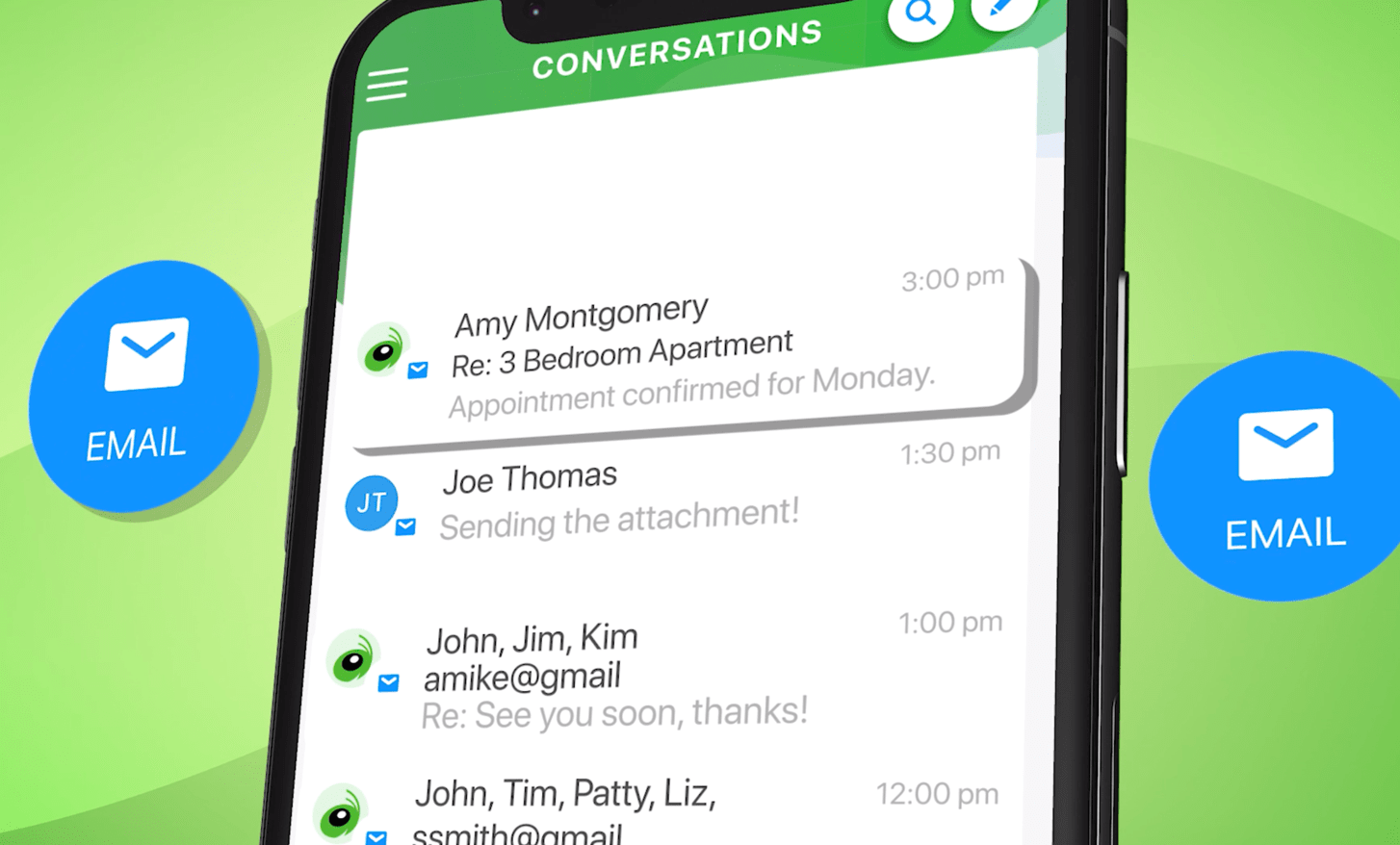 A robust unified messaging app for real-time communication on-the-go.
Use the Grasshopper Connect mobile apps for iOS and Android to keep business and personal communications separate on your cell phone. The mobile app automatically pulls together your business calls, texts, voicemail messages and emails with any given contact in one place so you can stay on top of your business communications from anywhere.
Explore Grasshopper Connect's top features:
Email Integration
Integrate an existing email account. No need to create a new business email.
Mobile App
Work from anywhere with Grasshopper Connect on your mobile phone.
Business Calling
Make calls to clients on your business number from your personal phone.
Business Texting
Provide updates and quick replies via text messaging on your business number.
Hold Incoming Calls
Send incoming calls to voicemail instead with the flip of a switch.
Call Blocking
Stop numbers you choose from ever reaching you.
Voicemail
See business voicemails next to texts and emails.
Ruby Receptionist
Live US-based receptionists can help answer your Grasshopper calls!
Frequently Asked Questions