Connect quickly with business texting.
Send and receive unlimited texts on your Grasshopper Connect business number.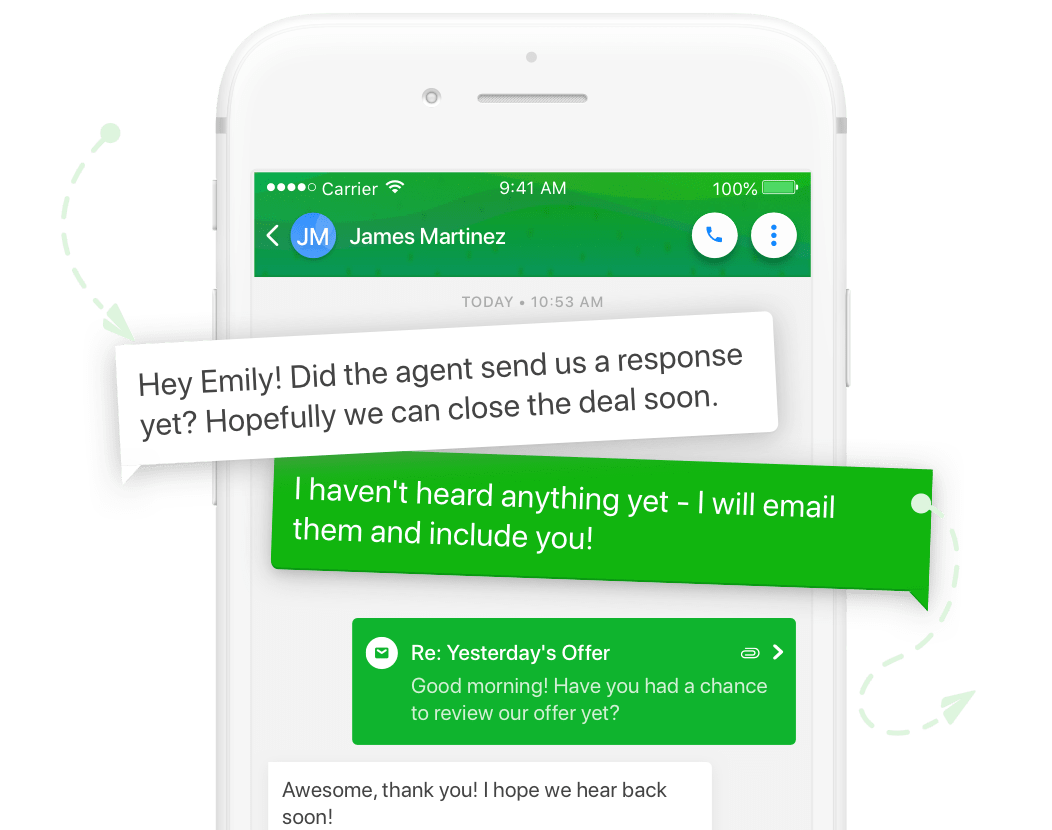 What is business SMS?
SMS for business, better known as business texting, lets you conveniently send and receive text messages on your business phone number rather than your personal number. Provide quick updates to customers, confirm appointments, and reply back using the same recognizable number you take business calls on.
And with the Grasshopper Connect app, you can see your business texts alongside emails, voicemails and phone calls so you have a view of all interactions with every business contact.
How to send texts from your business number:
Send business texts easily with Grasshopper Connect.
Get the App
Try it Out
Send and receive texts using your business number, all from within the Grasshopper app.
What are the benefits of business texting?
Keep your personal texts separate from texts with customers.
Viewing texts next to other exchanges with a client will give you all the context you need for that next conversation.
Give your business another communication channel that more and more customers prefer.
Easily and quietly respond to missed calls when you're in a meeting or just can't talk on the phone.
Communicate visually with your customers and partners through business MMS picture messages.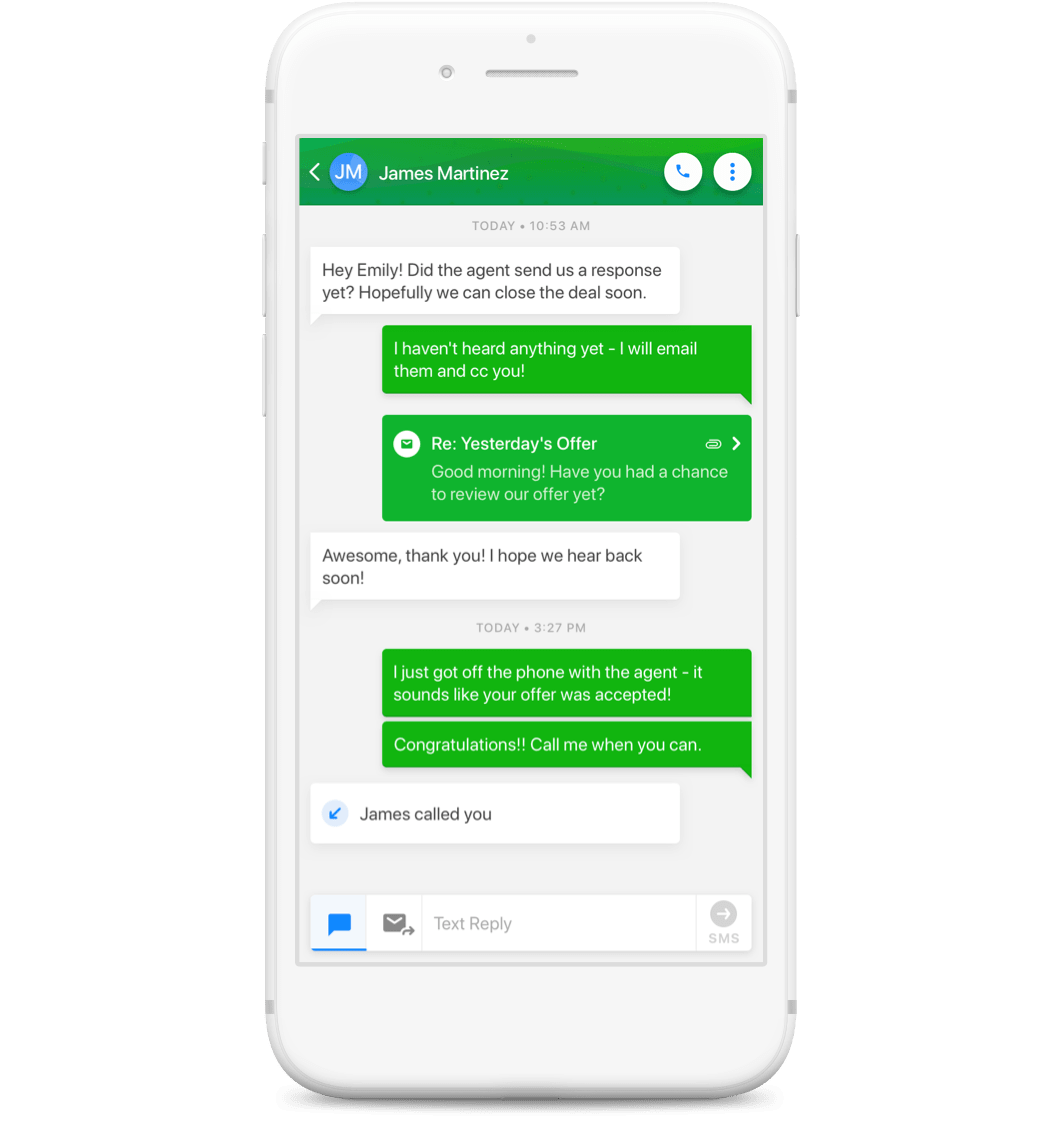 Better communication across the board with Grasshopper Connect.
Our texting service for small business is just the start.
Grasshopper Connect is much more than just a business texting app. When you sign up, you get many great features to go with it:
A business phone number to help establish your company's identity.
A unified inbox so you can respond via text, call or email – all from the same place!
A separate business contact list so you stay focused on work without the personal distractions.
A timeline view of every communication with any business contact.
Business voicemail and email so you can respond faster and win more business.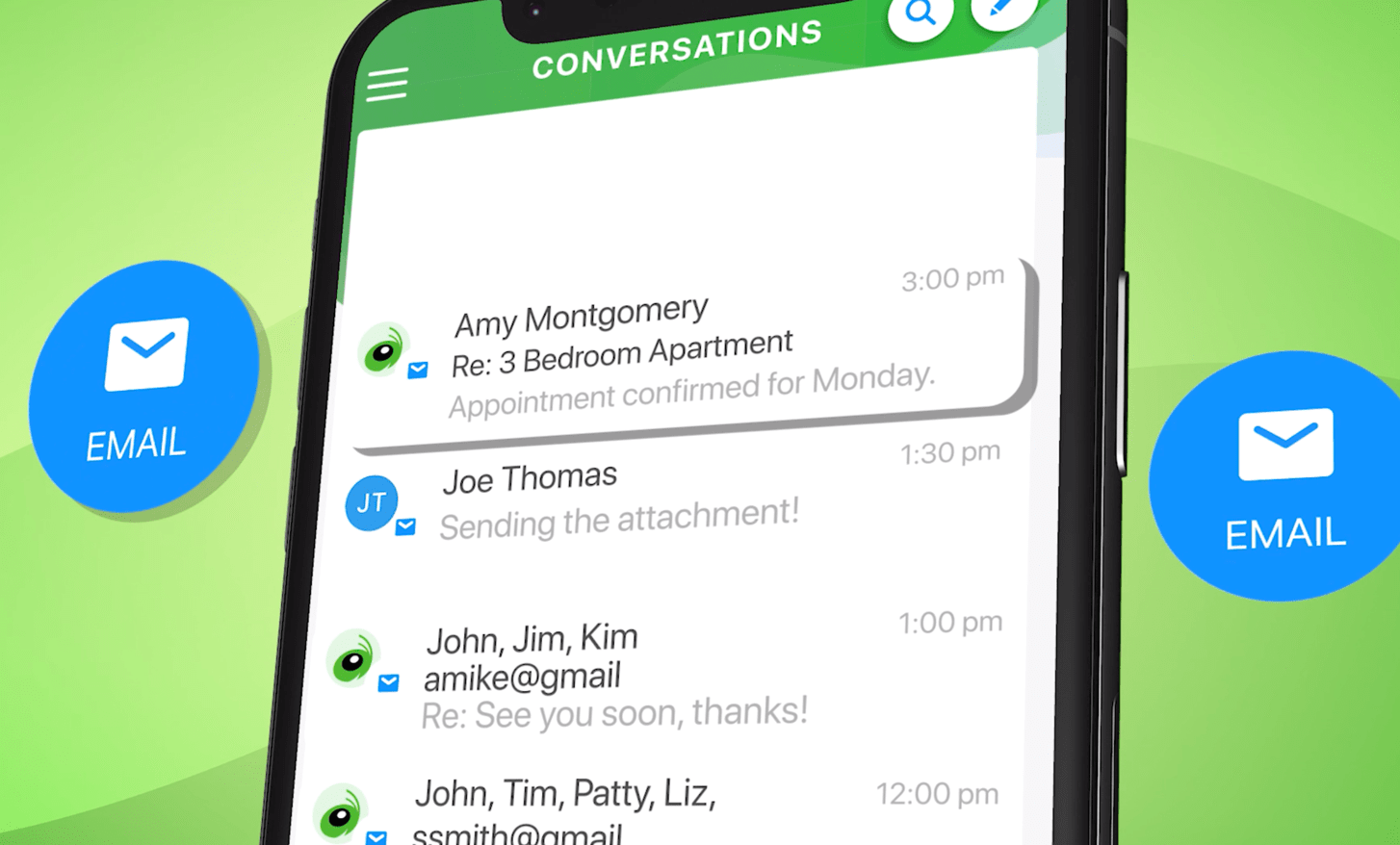 Explore Grasshopper Connect's top features:
Email Integration
Integrate an existing email account. No need to create a new business email.
Mobile App
Work from anywhere with Grasshopper Connect on your mobile phone.
Business Calling
Make calls to clients on your business number from your personal phone.
Business Texting
Provide updates and quick replies via text messaging on your business number.
Hold Incoming Calls
Send incoming calls to voicemail instead with the flip of a switch.
Call Blocking
Stop numbers you choose from ever reaching you.
Voicemail
See business voicemails next to texts and emails.
Ruby Receptionist
Live US-based receptionists can help answer your Grasshopper calls!
Frequently Asked Questions
Quick and convenient business texting.
Stay connected with business SMS from Grasshopper Connect.