What is a cloud phone system?
A cloud phone system is hosted in the cloud, which means that data is stored in a secure server that you can reach over the internet. A cloud phone system replaces traditional landlines and is usually hosted by a third-party service provider like Grasshopper.
A cloud-based phone system doesn't require on-premises hardware or consistent maintenance. Instead of an answering machine tape, phone bills, and tons of wires, a cloud phone system is stored digitally, and calls are received over the internet. Cloud phone systems only require a broadband internet connection to operate and can be accessed through any internet-enabled device, including computers and smartphones. They are less expensive and easy to use, helping to improve the way businesses operate.
How to set up a cloud phone system:
Grasshopper makes it simple to get connected without the extra hardware.
Adjust Settings
Try it Out
Separate business and personal calls and texts with Grasshopper.
What are the benefits of a cloud phone system?
Save on hardware costs by making and receiving business calls and texts on your existing devices.
Faster set up. Download the app and start making calls – no need to fumble with wires or hire a professional.
Remote capabilities. Communicate with customers and employees in real-time from your mobile phone.
Take advantage of features that traditional phone systems don't have, like voicemail transcription, and business texting.
Easily customize system settings for your business needs.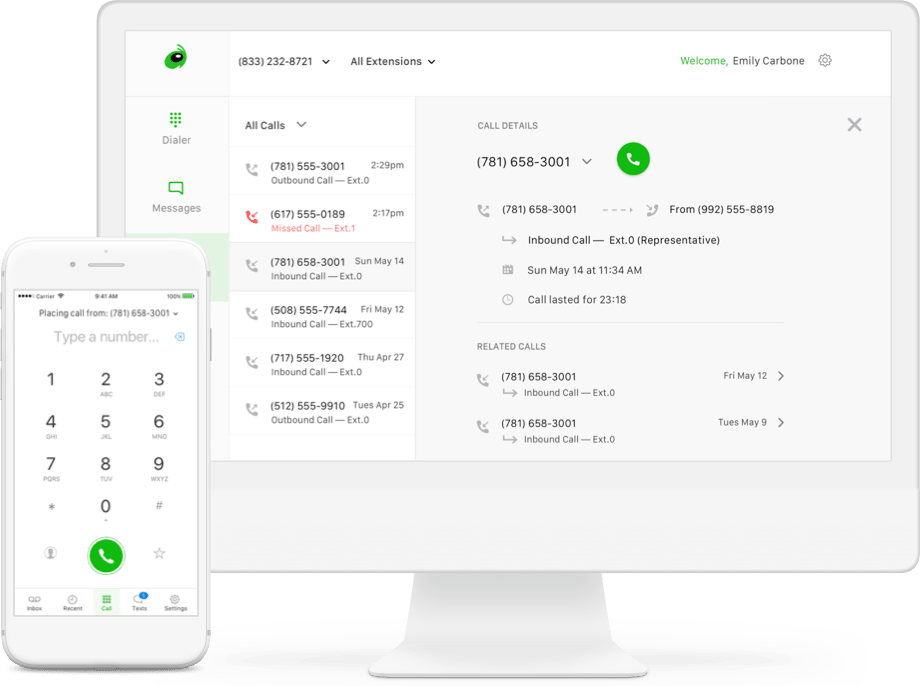 Getting started with your cloud phone system.
The easiest way to separate work from personal communications.
Create a customized business greeting.
A custom phone greeting is a recording that plays automatically when a customer calls. You can:
Automatically welcome and direct your customers.
Let callers know when you're available or away.
Give your small business a professional appearance.
Save on labor costs with auto-attendant functionality.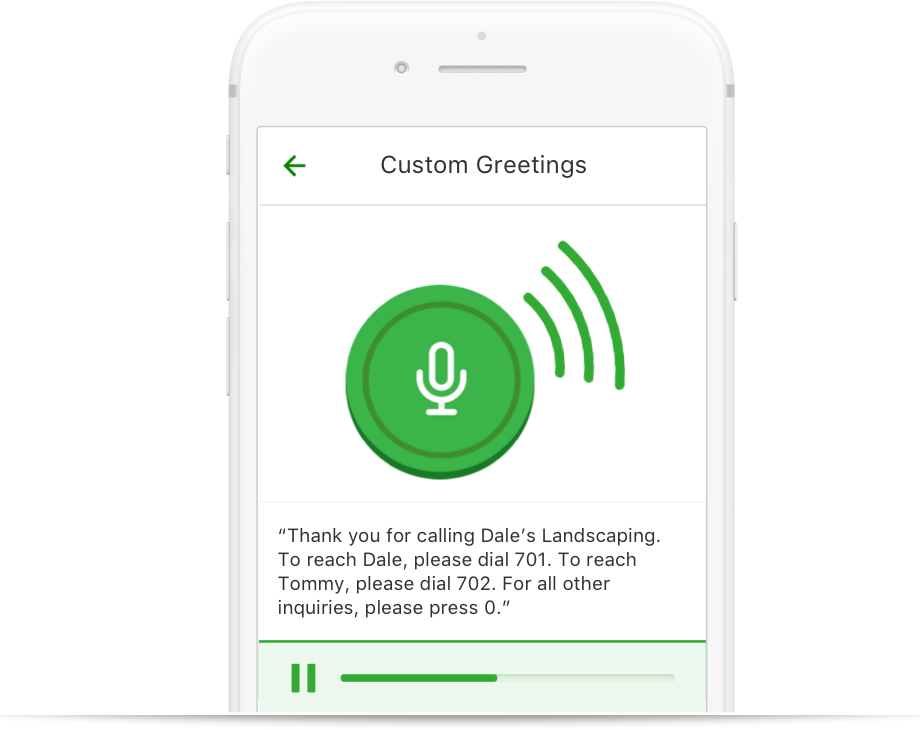 Run your business while on the go.
Grasshopper's mobile app lets you stay connected no matter where you are.
Work from anywhere and on any device in real-time.
Use the app to send and receive texts from your business number.
Configure your settings based on your specific needs.
View your call history and read voicemail transcriptions.
Keep your personal and business communications separate.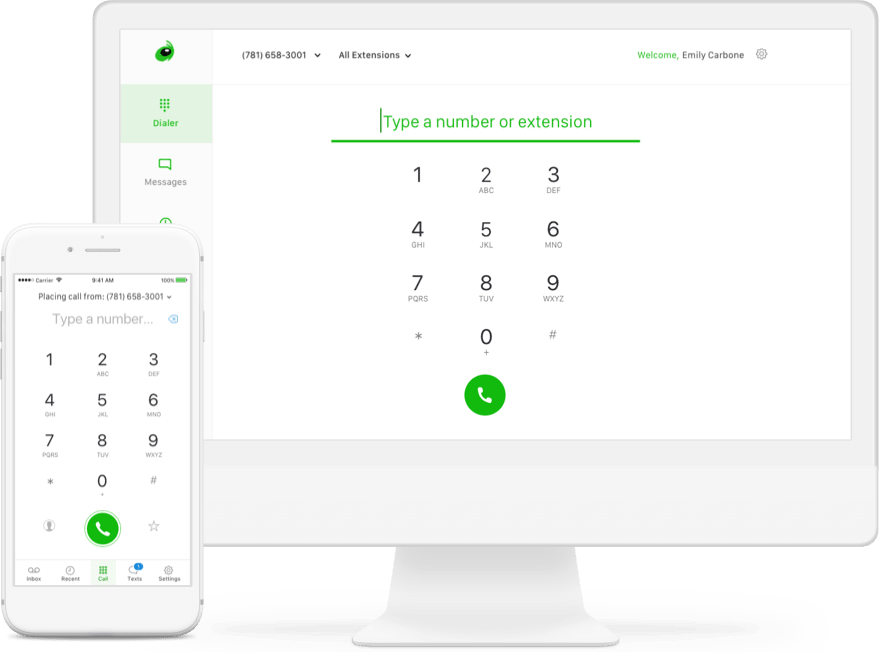 Use your business number to send and receive texts.
Use your business number to send and receive texts.
Use a communication channel that more and more customers prefer.
Confirm client appointment times in writing with text confirmations.
Respond to missed calls and voicemails, even when you can't talk.
Communicate visually through business MMS picture messages.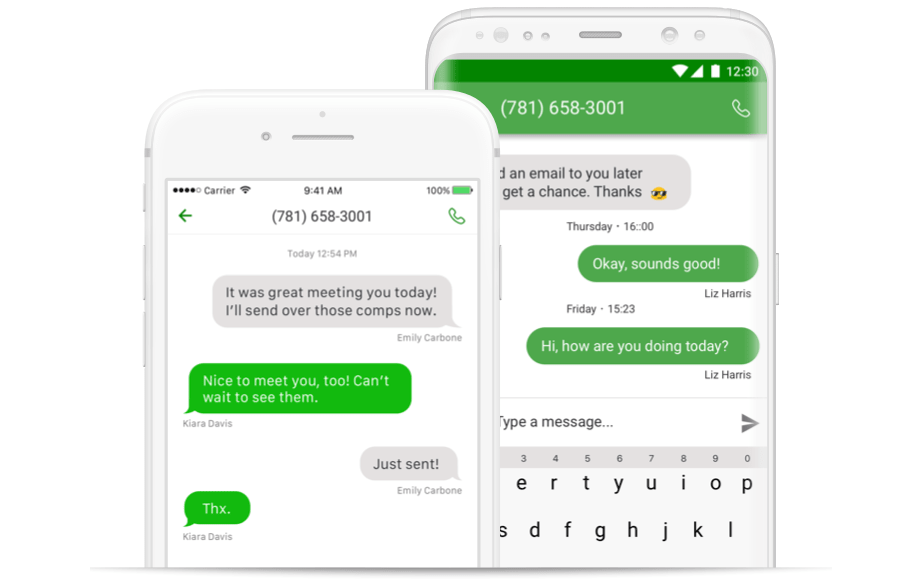 Why choose Grasshopper?
In addition to a cloud phone system that grows with your business, you get the advanced features to go with it: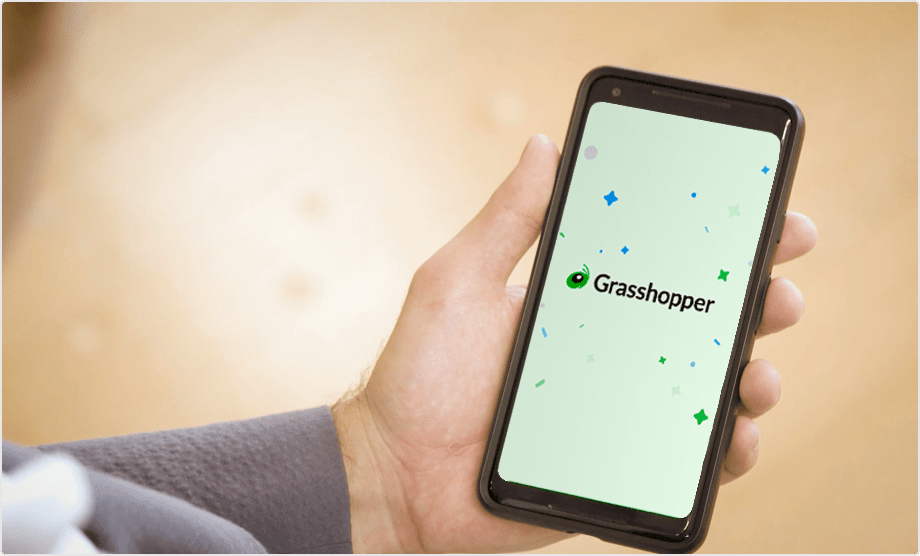 Explore Grasshopper's features:
Business Texting
Provide updates and quick replies via text messaging on your business number.
VoIP/Wi-Fi Calling
Use your internet connection to make and receive calls when cell reception is poor.
Virtual Fax
Have incoming faxes delivered as PDF attachments right to your email inbox.
Incoming Call Control
Screen callers, block calls and set up custom schedules for your business hours.
Business Phone Number
Choose from our inventory of vanity, local, or toll-free numbers. Or port your own for free!
Frequently Asked Questions