Relying solely on a good cell signal to make calls is not always a viable option when running a business. You may live and work in an area with a bad network connection, or not want to waste personal cellular data to conduct business.
This is why we're excited to share that the Grasshopper mobile app, both iOs and Android versions, now includes Wi-Fi calling! Now you can make and receive both calls and text messages using your Wi-Fi network instead of using your cellular network.* That means you can have crystal-clear audio in plenty of locations with spotty cell service.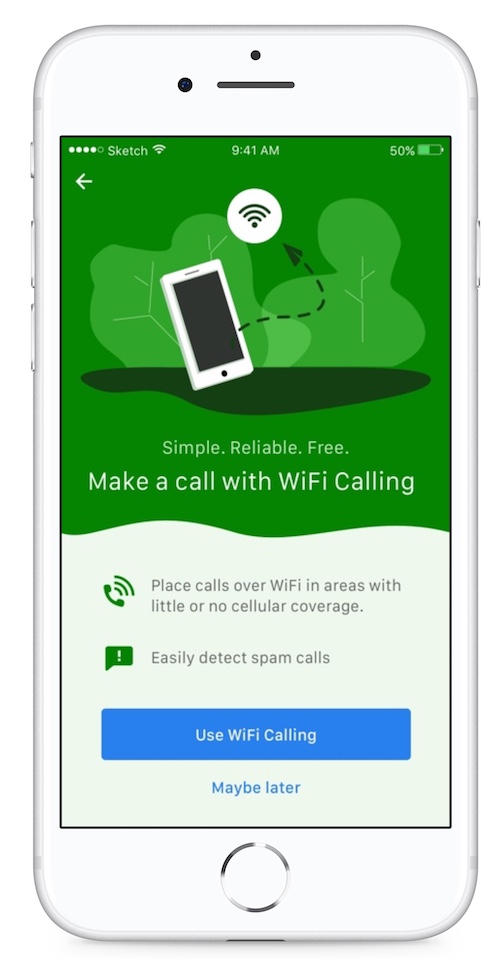 The addition of Wi-Fi calling to our Grasshopper mobile app continues to deliver on our promise to help you work when & where you want. The Grasshopper Mobile app includes:
NEW: Inbound and outbound voice calling over Wi-Fi
Inbound and outbound calls over cellular network
Inbound and outbound SMS via app
Voicemail playback
Call history with callback option from app
Block number functionality
Update call forwarding and extension settings
Inbound call Fraud detection
iOS and Android versions
The next time you log in to your Grasshopper mobile app you will receive a notification prompting you to turn on Wi-Fi calling. Do that and you're good to go!
Questions? Please visit our support page or email us at help@grasshopper.com.
Don't have the Grasshopper mobile app? Download it now!
Enjoy 😊
- The Grasshopper team
*Please note, inbound minutes will be consumed.