If you ask a small business owner what the most important social network is, many times they'll say Facebook.
But Facebook might not be the most important network for your business.
We're constantly complaining about how Facebook's organic reach isn't the same as it used to be, but the majority of us don't know what else to do, leaving us at the mercy of algorithms and sponsored posts.
[pullquote]Here's the reality-- you need to branch out to other social networks.[/pullquote] There's so many of them, and no two are the same – so where do you start, and what do you post?
This post will help you decide which of the major social networks are right for you, and how to get up and running on them.
Facebook – One Size Does Not Fit All
Facebook tends to be the default social network for most small businesses because it's the one that everyone knows how to use. You create your Page, ask people to Like it, start posting, and BOOM, you're in business!
But it's not that simple.
First, consider your industry. Can you come up with enough interesting (and relevant!) content to post three, four, or even five times per week?
If you're a second-hand boutique with continually changing inventory, then a Facebook page is most likely easier for you to update (and keep in touch with your customers) than, say, a blog or website.
But if you run an accounting business or pest control agency, Facebook may not be the place for you. Fear not! There is something in this bag for you. (Wizard of Oz reference – get it?! Anyone?)
Get Fast and Furious with Twitter
Twitter may be one of most useful– and misunderstood– social networks out there. But it doesn't have to be scary! It's a lot easier to conquer than you think, and it doesn't take that long to become a pro.
First, let's start with the basics - your profile. Here's what it should include:
Now that you're profile is up and running, the next question is: what do I post?
Engage, Don't Broadcast
On Twitter, customers can engage with companies on a one-to-one scale. It's a place to have fun conversations, answer questions, and get the inside track on what your customers are really thinking. It's also a necessary channel for customer service.
Now you're probably saying, but I want to tell customers about my business! That's fine, but you don't want to start broadcasting all the time – people will get turned off. Remember, social media is about being social. If you're saying "me, me, me" all the time, people will tune out.
A good rule is 80/20. Twenty percent of the time you talk about yourself, and 80 percent of the time you curate content from other sources, retweet people or companies you like, and just generally be engaging.
So, what should you SAY on Twitter? The possibilities are quite literally endless – get creative!
Here's just a few examples:
Photos -- give people the inside track on what's going on in your business

New product offerings -- you can add photos to these, too!

Humor – share a funny meme or joke. You know what they say about all work and no play!

News – see an interesting factoid that relates to your industry? Share it with your followers! Bonus points if you include a related hashtag.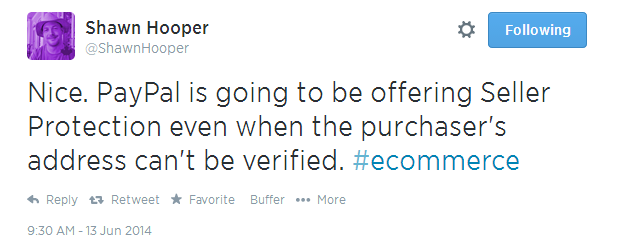 Remember, these are just general examples. You can follow other companies and people that are in your industry and follow their lead. Don't be afraid to try new things!
Get Connected With Google+
Google+ has been hotly debated as to whether or not it's worth the time spent building a community. It's just like any other social network – you get out of it what you put into it. Posting regularly, interacting with other pages -- you get the idea.
But Google+ has a leg up on the competition-- it's used for SEO. Because it's a Google product, links posted there are looped into search results as having slightly more weight, especially if they're authored by the same website that is listed on the account sharing them. So, if you have a business blog you write in regularly, or a website that has new projects posted often, you'll want to show it off on your G+ page!
Google has also made G+ pages more photocentric as well, so you can easily share behind-the-scenes photos from your company cookout, or a snapshot of a new product before it goes on sale!
So where do we begin? The first step is having a completed profile.
Make sure that you have as many sections of the profile filled out as you can. And don't forget your profile photo and cover photo – that's how people will identify you!
Do this: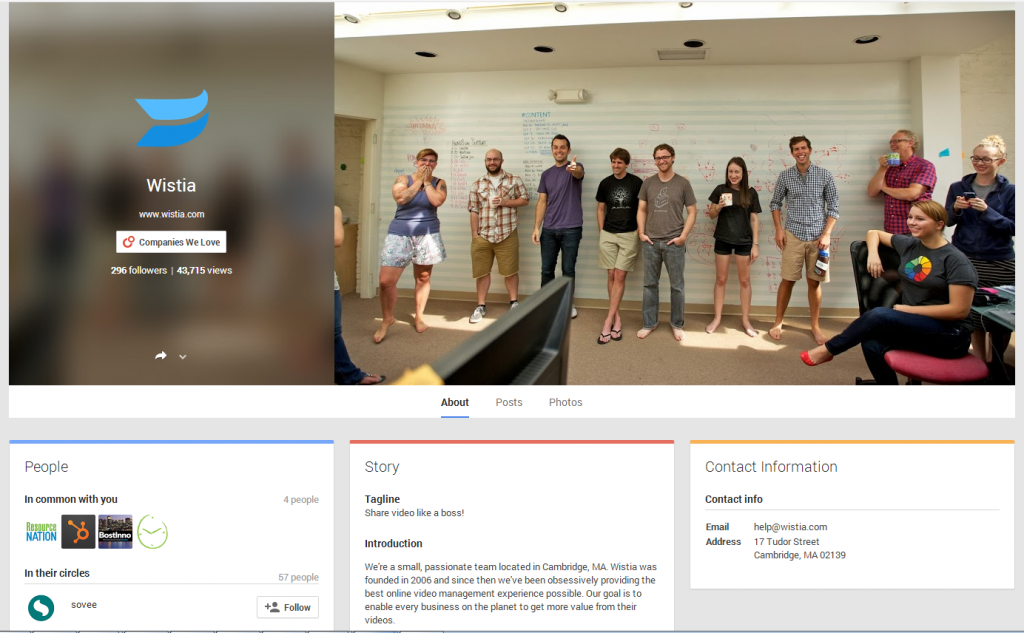 Not this: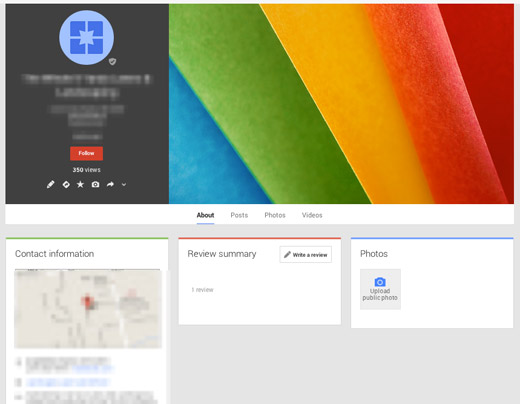 Figuring out what to post on G+ is a little easier than Twitter, because there's a lot more context in your posts, similar to Facebook. However, the stream format is "cards", and unlike Facebook, everyone that has you in circles can see what you post. You can also "+1" someone's post, the equivalent of Facebook's "Like" button, and "Reshare" a post, both of which are great for community building.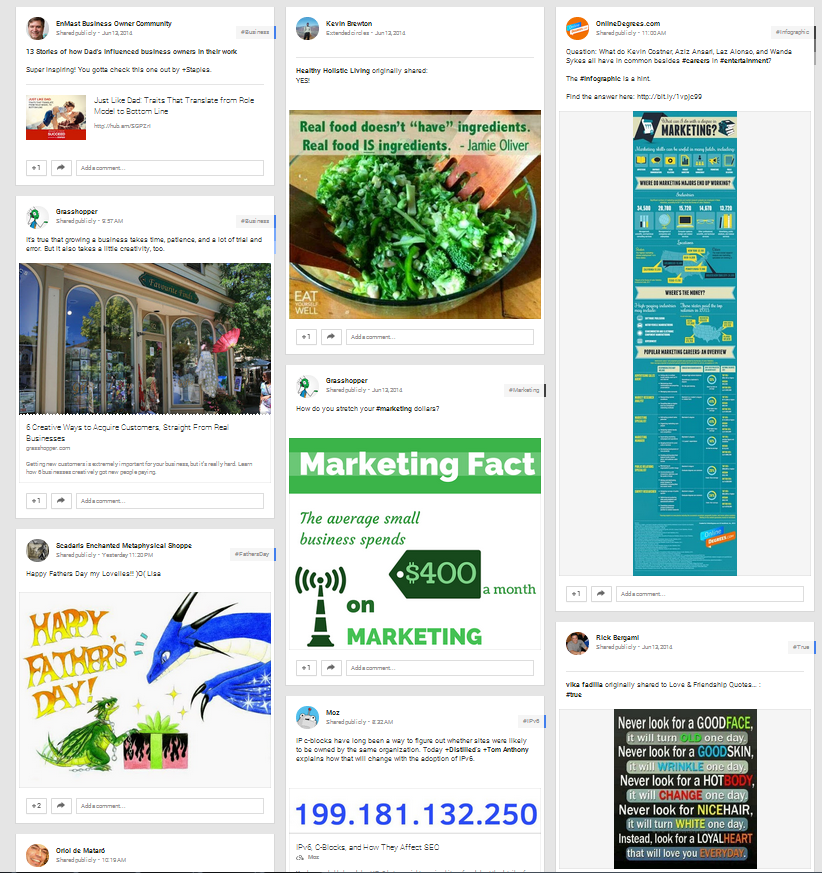 Google+ - from what I've seen – isn't generally used for customer service in the way that Twitter and Facebook is, so you'll want to make sure you have a clear line of communication with your customers via another channel. However, for sharing and connecting with your community, it's a great alternative to Facebook.
Show Off the Goods With Pinterest
Pinterest is affectionately known as the home for well-meaning DIY projects and recipes that you add to your boards with the intention of DIY-ing and cooking, but…never really get around to it.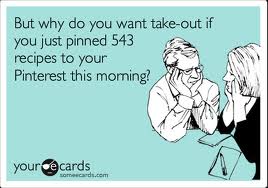 All joking aside, Pinterest can be a really great marketing tool. And it doesn't just have to be for businesses that have products to show off. Obviously if you're a small boutique that sells handmade jewelry, you're halfway to being a Pinterest board. But if you offer a service or something that isn't necessarily "pretty," you can still rock the network!
Here's some examples of how different businesses are using Pinterest:
Landscaping
Meadows Farms Nurseries has boards dedicated not only to landscaping projects in their portfolio, but also crafts, seasonal decorating ideas and even recipes for whatever your harvest brings in!

Accounting
Accounting may be one of the most un-sexy professions out there, but you can still have fun with it! Wells Accounting Services, LLC has inspiring quotes, organizing tips, books and more – all related to finances or running a small business. Talk about thinking outside the box!

Bakeries
Of course, Pinterest is all about food and crafts, so I had to include at least one food related industry. Your boards are the perfect example of showing off the work you're capable of – so showcase away! Sweet Treats Bakery includes snapshots of the cakes and treats they've made, as well as some quotes for good measure (and who doesn't need a little inspiration now and then, amirite?).

The possibilities on Pinterest are limitless, you just have to think about your product or service in a different way. And don't forget, you can always re-pin cool stuff from other companies!
Try Out Another Network
The main point here is that Facebook isn't the be-all, end-all of social media marketing. There are plenty of other networks out there that you can use.
I've only listed some popular alternatives, but there are SO MANY niche networks out there that I can guarantee you'll find something that works for you.
It's truly a matter of testing things out and finding where you're customers are hanging out – there's no right or wrong answer!
Your Turn: What's your favorite social network, and how are you using it for your business?