Now that 2011 is here, we can begin speculating about who the year's biggest entrepreneurial success stories will be. In 2004, it was Facebook. In 2005, it was YouTube. In 2006, it was Twitter. Years from now, what will we look back and say 2011 was the year of? Only time will tell for sure. For now, though, we can peer across the startup landscape and take closer looks at some of the young entrepreneurs who are poised to make headlines in 2011 (and beyond.)
Brian Chesky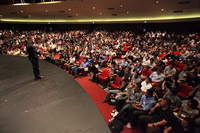 28 year old Brian Chesky and Nathan Blecharczyk made Inc.com's Top 30 Entrepreneurs Under 30 list for founding AirBnB. The San Francisco company enables homeowners with extra space to list and rent it out online in a streamlined manner. In turn, the site also lets travelers browse and book this space in roughly the same way they book hotel rooms. Backed by Y Combinator, AirBnB now has listings in nearly 8,000 cities across 169 different countries around the world.
According to TechCrunch, the company produced nearly 800% growth in 2010 and figures to make 2011 its best year yet.
Sachin Agarwal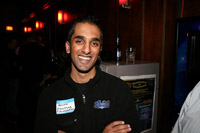 Blogging has never been so popular, but there are still significant technical barriers. 30 year old Sachin Agarwal (along with his partner, Garry Tan) started Posterous to make these remaining obstacles a thing of the past. Also a Y Combinator-backed startup, Posterous aims to make blogging as simple as sending an e-mail. Rather than fussing around with WordPress or Joomla, users can simply send text, video or pictures to post@posterous.com and have a webpage automatically created containing that content.
Jeffrey Powers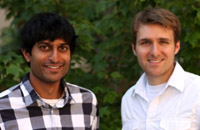 Fresh off the recent sale of the RedLaser iPhone app to eBay, Occipital co-founder Jeffrey Powers is poised to make even bigger waves in 2011. Along with partner Vikas Reddy, Powers propelled Occipital to $2.5 million in revenues last year and have used the eBay proceeds to hire more engineers for future projects.
The pair ranks high on Inc's Top 30 Entrepreneurs Under 30 list and big things are expected in 2011.
Justin Graves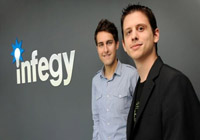 Justin Graves and his partner, Adam Coomes (both 25) were featured in BusinessWeek's America's Best Young Entrepreneurs list for their company Infegy. The young company builds social analytics tools that monitor and make sense of 'online chatter' (tweets, blog posts, Facebook messages, etc.) pertaining to its clients. In April 2010, Mashable listed Infegy's core product, Social Radar, as one of 10 Essential Social Media Tools For B2B Marketers.
Today, Social Radar 'constantly trolls through some 8 billion Internet posts, ranking not just the rise and fall of volume on a topic, but also the tone of discussion and the words that resonate' according to the Kansas City Star.
Phil Tepfer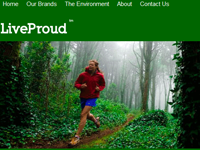 While other entrepreneurs focus on hot web technology, Phil Tepfer and Charles Bogoian are tackling a different challenge. Through their company (LiveProud Group) the pair literally sells apparel made from trash. Or, as they prefer to call it, 'earth-inspired sportswear.' Started with a meager $25,000 loan from friends and family, the company has since grown into a widely-hailed brand, marketing clothes made entirely from such materials as recycled plastic bottles, corn husks and coconut shells.
LiveProud generated close to $400,000 in 2010 revenue and figures to expand even further this year.
Jack Abraham
Jack Abraham (interviewed in the video below) is the 24 year old founder of Milo.com, a website that bridges the gap between online and offline retail sales. Rather than catering to the online market, Milo serves the many consumers who still prefer buying items in person. To assist these folks, Milo does a real-time check of over 50,000 stores to make sure the item is in stock. Milo, in turn, claims affiliate commissions whenever someone shows up to a store Milo directed them to and buys something.
The company surpassed $1 million in revenue during 2010.
Ben Kazez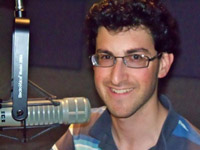 Ben Kazez's company, Mobiata, has become a leader in the mobile app market inside of two years. Founded in August 2008, the company surpassed $1 million in revenue during its first full year of operation in 2009 and continued growing in 2010, earning a spot on Mashable's 6 Essential Android Apps For Business Travel post.
Mobiata's flagship product is called FlightTrack and lets travelers view flight arrivals and departures on their smartphone screens in real time. Frequent fliers can't get enough of this time-saving tool and the company's three other apps have garnered plenty of acclaim as well. Kazez, 24, remains 'dedicated to making the best mobile applications in the world.'
Did we miss anyone? What other young entrepreneurs do you think will be making headlines in 2011?