Social technology has never held a higher place in the public eye than it does now. (One need only look at the overwhelming response to The Social Network to understand that.) Of course, it's much easier to praise the Facebooks and YouTubes of the world than it is to create the next big thing yourself. With these challenges in mind, Kleiner Perkins Caufield & Byers launched the sFund, a $250 million 'initiative to invest in entrepreneurs inventing social applications and services.'
Here's what the sFund is all about and how new entrepreneurs can get involved:
The Purpose of the sFund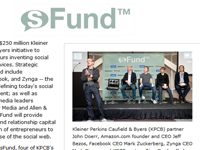 The overall goal of the $250 million sFund is providing both money and professional help to the next wave of social entrepreneurs. To help promote and manage the fund, Kleiner Perkins Caufield & Byers sought the help of experienced, proven talent in the social sphere. Heading up the fund as strategic partners are Amazon.com, Facebook and Zynga - described by KPCB as 'the leading companies defining today's social and online environment' - as well as Comcast and Liberty Media and Allen & Company LLC. from the entertainment and media world.
With the aid of these partners, the sFund aims to 'provide financing, counsel, and relationship capital for a new generation of entrepreneurs to deliver on the promise of the social web.' By creating a fund geared specifically toward social innovation, KPCB hopes to attract the best and brightest minds in the field away from the more broad, traditional VC funds they might normally work with. As TechCrunch explains, KPCB unleashed a similar fund - the $200 million iFund - back in 2008 to attract iPhone entrepreneurs.
The Qualifying Criteria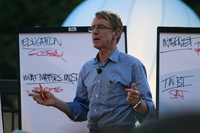 Clearly, the first qualifier for seeking sFund financing is that your proposed startup must be socially-based. In other words, the next big anti-virus company need not apply. What the sFund is looking for are new companies with big ideas that can transform the way people interact, meet up and share ideas. Provided your idea matches this criteria, you are encouraged to submit the following information to sfund@kpcb.com:
Market Overview: What is the unsolved market need? Who is the customer? How big is the market? How fast is it growing? Who are the competitors?
Team: Who is on your team? What experience have they had in this market?
Technology Overview: How is your technology unique / differentiated?
Product Description: What is your product? How does it solve the market need?
Business Model Overview: How do you plan to make money?
KPCB and the sFund's strategic partners will then evaluate your submission and follow up with you if they see a fit. The sFund also encourages applicants to use any inside connections (an entrepreneur, CEO or executive in your network) to KPCB in order to obtain faster, more direct responses.
Startups Already Funded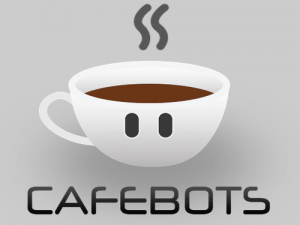 A number of promising startups have already sought and obtained financing from the sFund. The first, just last month, was CafeBots. As described by Mashable:
'CafeBots was founded by a group of folks from Stanford and purports to be the first company dedicated to "Friend Relationship Management." We're not exactly sure what that means yet, but we're interested to find out.'
The CafeBots website describes the company as trying to create 'social algorithms' which let people 'extract more information from and make better use of their social graphs.' Another startup with ties to the sFund is Flipboard, which bills itself as the world's first socially-driven magazine. Unlike traditional magazines, whose content is hand-selected by professional journalists and editors, a person's Flipboard consists of ever-updating news, images and information being shared by their friends across social feeds like Facebook and Twitter - all accessed via iPad.
Confidentiality Issues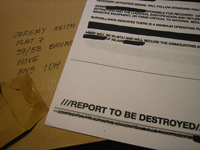 Having heard about a fund devoted exclusively to social innovation, entrepreneurs might wonder about the safety of exposing their ideas to the sFund. 'Will they sign a non-disclosure agreement?' is a common question. Unfortunately, the answer is no. On the sFund's FAQ website, KCPB clearly states that they cannot sign NDAs due to the sheer volume of business plans they receive (both for this fund specifically and from technology entrepreneurs in general.) However, this is typically standard practice from venture capitalists, not a special exception to the norm. Peter Ireland of AntiVentureCapital.com writes:
'Since a venture capitalist may view a thousand or more business plans a year there is no way that he will risk signing an NDA. Too many businesses ideas are simply too much like a host of others. If a venture capitalist were to sign one, he would be open to having an entrepreneur take legal action against him because a year later he happened to invest in a similar idea.'
Thus, sFund insists that only non-confidential business plans will be considered.
sFund In The Press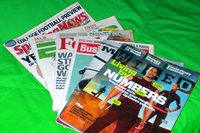 The sFund is the first large-scale investment pool of its kind. As such, it has been written about in a number of blogs and newspapers, each of which make their own predictions about sFund's future and value to the field. Some of the more insightful and detailed write-ups include: