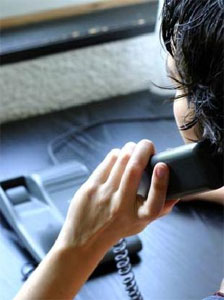 You are in the zone, ideas are flowing, work is getting done and the phone rings. You don't want to miss an important call but you also don't want to interrupt your work flow. With the Grasshopper virtual phone system you can see who is calling and send the caller to voice mail without worrying you are going to miss important information.
Why? Because with Grasshopper you will immediately be emailed the MP3 and the voice mail transcription (if you subscribe to the 'Read Your Voicemail' feature). Voice mail is a great asset for your business and we have included some of the best ways to get the most out of it below.
Voice mail when you need it:
Grasshopper voice mail makes life easier for small businesses, is there when you need it and can help keep you and your business organized. Find out more about all the great features of the Grasshopper virtual phone system.