Next Monday, October 17th, is National Boss's Day. We'll be celebrating the awesome bosses and managers who lead with ingenuity & supportiveness and push us to grow in our careers. But how does that work for the self-employed crowd?
You are your own boss and, as such, you deserve some recognition, too. That's why we propose that entrepreneurs, freelancers, and small business owners alike take some time to appreciate the hard work they put into being their own boss. Take a minute this week to treat yo' self and give thanks for being such an awesome boss.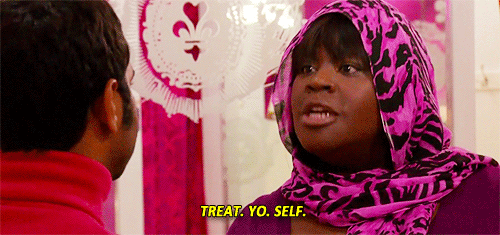 Source: Giphy
But I'm Busy
Erin Morris, Founder of Evergreen Design Studio:
Running a small business requires me to be on the clock almost all the time, so I treat myself by working from vacation destinations. I'm working now from the breezy porch of a house on the Caribbean coast of Costa Rica and am surrounded by lush jungle, howling howler monkeys, and fluttering blue morpho butterflies. I walk on the pristine beach each morning, practice yoga daily in the jungle... It's an indulgence to be able to do the work I love in a place I love!
Walsh Costigan, Founder & CEO at Lexody:
I use an app called Done, which I have a set number of hours a week I need to dedicate to: working out, studying French, reading. Even though I'm 'treating myself' by doing things I love, it also makes me feel like I'm not wasting time, since I'm essentially checking something off my to-do list.
But I'm On a Budget
David Jacobson, Founder/Producer at TrivWorks:
As a married work-from-home entrepreneur with two young children, I don't have much in the way of free time. My wife and I regularly schedule date nights to help both of us unwind. It needn't be expensive or involved, just a meal, maybe a movie or even just taking a nice long walk. When we come back, I feel refreshed and energized, and ready to tackle the next challenge on my plate!
Mark Aselstine, Founder of Uncorked Ventures:
A good treat for me, since I have drop-off duty for the kids before school, is sneaking out a bit early to grab a slice of coffee cake, scone, and a cup of coffee with my boys. There's something about sitting outside, especially on a warm California morning that reminds me about why we work so hard to live here.
Here Are Some Ideas
1. Indulge in That Expensive Cup of Coffee
$4 for a medium coffee? Most days, that's a little crazy. Today — you deserve it. Revel in that tall, dark, and indulgent cup of Joe.
2. Upgrade Your Home Office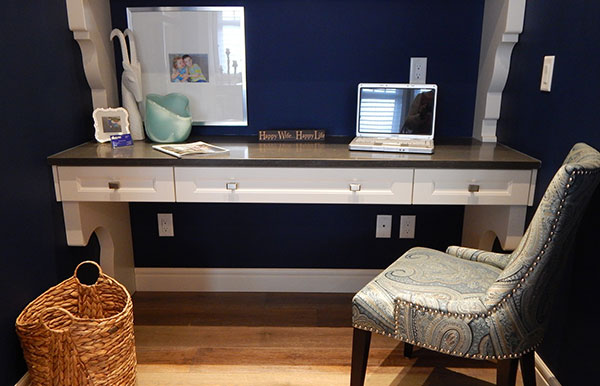 Whether it's art that motivates and inspires you, an ergonomic chair, or that much-needed storage solution, take this opportunity to upgrade your home office and make it feel like an oasis.
3. Take a Long Weekend
Boss's Day does happen to fall on a Monday this year... so why not grant yourself an extra day off? No matter how you spend it, it's important to invest time in a little R & R.
4. Offload Your Busy Work to a Virtual Assistant
Maybe you can't afford a whole day off — instead, devote an entire day to exploring the big, inspiring questions about who your business is and where it's going. Delegate the busy work to a virtual assistant and don your creativity cap.
5. Give Yourself a Raise
When you're always worried about the business's budget, it's easy to forget about your own cost of living. If you can swing it, reward your hard work with a raise in your salary and discover a whole new outlook on entrepreneurship.
6. Have a Spa Day
Ah, a spa day — the old stand-by. It doesn't get much better than a day full of pampering, and you can even give yourself the spa treatment if you're working on a tight budget.
7. Take a Nap or Sleep In
Like Beautyrest and Tom Brady keep telling us, sleep is the ultimate luxury. There's no limit to the rejuvenating effects of a little nap or an extra hour of ZZZs, so grab your pillow and dive on under those covers.
8. Invest in Luxurious Sheets
Speaking of your bed, you probably bought the cheapest sheets you could find at Target and called it a day (it's okay, I'm with you). In celebration of what an awesome boss you are, invest a few extra dollars in some truly decadent bed sheets.
9. Buy Yourself Flowers
A bouquet of flowers is one of the best surprises you can get, and you can absolutely buy them for yourself. Not to mention, bringing a little more color into your home office can re-energize and inspire your work.
10. Go For a Long Walk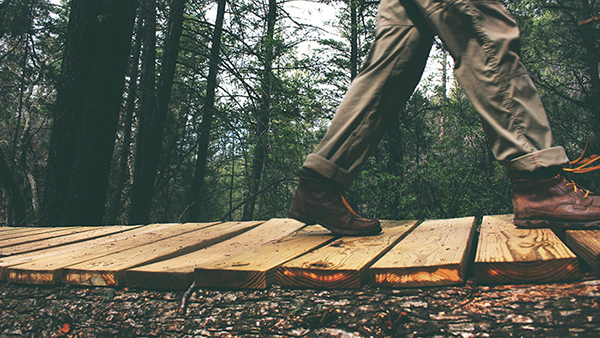 Crisp air, tangerine leaves… October is simply the best time to get outside and take a nice, long walk (in my humble opinion!) A little fresh air and exercise can do all kinds of things for your creativity and motivation.
11. Take a Yoga Class
Since we're on the subject of exercise, devote an hour to physical activity that's good for your mind and body.
12. Bring Home a Pet
If you're a lover of dogs, like me, why not bring one home? Entrepreneurship can be lonely — what better way to temper the solitude than with a furry cuddle buddy? And the best part… you're the boss, so you can set your own bring your dog to work policy.
13. Visit a New City
When you're working hard all day, every day, it's easy to get stuck in a rut. Take a weekend to explore a new city or even a part of your own city you haven't seen yet. You might just find your new favorite coffee stop.
14. Pick Up an Adult Coloring Book
Drawing and writing are great ways to relax and unwind after a long day of mental labor. If you're no van Gogh, just grab a coloring book and your go-to utensil.
15. Order a Recipe Box
Trying new things in the kitchen is fun, but picking up ingredients from the grocery store and measuring them all out… not so much. Order a box like Blue Apron and experiment with a new recipe, without all the shopping and measuring hassle.
16. Create
Creativity is a practice, not a talent. That's why it's important to create time and space to clear your mind and practice creativity. Buy a luxurious leather-bound journal or a canvas and some oil paints, and let your creative side go wild.
17. Speak Positively to Yourself
As humans, we're our biggest critics and entrepreneurs are notoriously tough. Make a habit of speaking only positive things to yourself. You'll create a more constructive atmosphere and be happier in your work.
18. Go See a Movie in the Theater
Yeah, there's Netflix and you can buy movie theater popcorn at the grocery store, but going out to the theater is a different experience entirely. Set aside an afternoon to catch a matinee, even if you go by yourself.
19. Devote Time to Getting Inspired
With all hats you wear and that never-ending to-do list, it's easy to lose track of what inspired you to go into business. Dedicate some time to exploring your inspiration and finding new energy to bring to your work.
20. Say 'No'
Whether you're lacking in time, bandwidth, or motivation for a project or event, exercise your boss's power to say no to anything that doesn't inspire you. Your time and mental energy are your most precious assets, so don't be afraid to fiercely protect them.
The Bottom Line
It doesn't matter what you do — just make it a point to treat yourself this Boss's Day. You work hard and long, and you're a great boss (if you do say so yourself). Reward yourself with a special treat... then get back to grinding away.
Let us know how you treat yourself this weekend! Share with us in the comments below or on Twitter @Grasshopper.
![content digest cta](http://images.grasshopper.com/Content Digest CTA box.png)