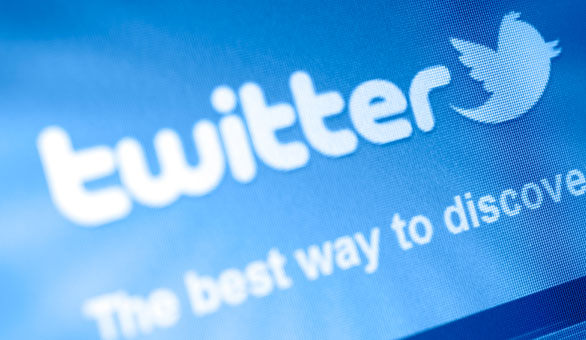 Did you know March is Women's History month? It's true! And with 8.1 million women-owned businesses in the U.S, accounting for more than $1.2 trillion in revenues and an estimated 15.3 million new jobs by 2018, we thought it was certainly worth celebrating.
In honor of Women's History month, we pulled together a must-follow list of women entrepreneurs who are an inspiration to us and real movers and shakers in their industry. This list is by no means all-inclusive; in fact, we've purposely left people off the list!
We want you to tell us what women entrepreneurs you follow for inspiration, insight and advice. Let us know in the comments and we'll add them to our list.
Here are 30+ top women entrepreneurs to follow on Twitter:
Arianna Huffington is no stranger to these lists. She is the editor-in-chief of the Huffington Post Media Group.  She is a mother, a sister and guru of all things business.
Ali Brown is a secret millionaire (well not anymore) working to mentor women across the globe. She tweets about tips and tricks on keeping up in business and in everyday  life.

@lisahufford
As CTO (chief talent officer) at Simplicity Consulting, Lisa Hufford helps people, teams and companies find the perfect consultant for every project. The mother of two and friend to many has a passion for yoga and a love for laughter.
@Jenn_RTR and @Jenny_RTR
Named to Fortune's Most Promising Women Entrepreneurs of 2011, Jenn Hyman and Jenny Fleiss have come up with a way to bring high fashion runway looks to everyday people with renttherunway.com. They tweet about the latest in style and fashion.
Clara Shih also made Fortunes' Most Promising Women Entrepreneurs of 2011. She is the CEO and Founder of HearsaySocial, creator of the first business app on Facebook and author of The Facebook Era.
Sarah Prevette is the founder of recently acquired Sprouter, an idea and fact sharing site designed to offer guidance to fledgling businesses. She tweets about tips and tricks for start-up businesses.
Oprah Winfrey is the entrepreneur of all entrepreneurs. She's an oldie but a goodie (and we don't necessarily mean in age!) and can't be left off the list.
Carrie Wilkerson is a mom, author and speaker, tweeting about business trends and success tips, offering strategies for self-employed professionals and small business owners.
Cindy Ratzalf is an author, speaker and digital brand maker who writes a business insider column and tweets about all things digital. She was included on the Forbes 25 Women Entrepreneurs to Follow list.

Alexa Hirschfeld lives in New York City's East Village and is the co-founder of Paperless Post, an online card and invitation website. She tweets about New York, life and all things invite-related.
@katrinskaya
Katrin Verclas is the founder of MobileActive which connects people together using mobile technology to promote social change. She tweets about technology, politics and social issues.
Amy Jo Martin is the co-founder of DigitalRoyalty. She is a self-proclaimed innovator who develops strategies for "rad" businesses.
Kaira Rouda is an author who shares her life and business strategies with her followers. She's a believer of all things positive and real.
Natalie MacNeil is the founder of She Takes on the World, an Emmy-award winning media producer and a contributor to the Huffington Post and Forbes. She shares her business tips for women across the globe.
Melissa Stewart is a self-proclaimed "mavHERick", entrepreneur and coffee addict. As the founder of She Owns It, Stewart tweets inspiration and information for entrepreneurs.

Ja-Nae Duane is a sociologist, an entrepreneur and an investor. She wrote How to Start Your Business with $100 and How to Create a Revolution.
Anita Campbell  is the CEO of Small Business Trends and author of Visual Marketing Book. She tweets about small business trends and strategies.
@womanzworld
Natalie Sisson is a "suitcase" entrepreneur who has a passion for travel. She works on the road, tweeting about business, social media and online tools.
A. Michelle Blakely is a "master" at growing small business and doing it with Simplicity. She was named to Black Enterprises' Top 11 to Follow on Twitter.
Lara Galloway is a "mompreneur," a speaker, trainer and business coach. As co-founder of MomBizRetreat she helps mom entrepreneurs find the balance between business and life.
Sarah Robinson is working to escape mediocrity in life and business "one adventure at a time." She has been selected by Forbes and Dun & Bradstreet as a "Top Tweeter" about entrepreneurship.

@iempoweru
Linda Hughes is founder of EntrepreneurCommunityOnline. She works to connect entrepreneurs to success "one Main Street" at a time.
Becky McCray is the founder of SmallBizSurvival and is a rural entrepreneur. She shares strategies for small town businesses and teaches social media tricks to help promote tourism.
Kathy Meyer shares her enthusiasm for eMarketing trends and technology. She believes in simplicity and balance and has a love for art, music and her iPhone.
Caterina Fake is the co-founder of Flickr and Hunch who keeps things interesting by tweeting about a variety of things including her own projects and blog posts and she offers some great insight into the world of female entrepreneurship.
Lisa Stone is the co-founder and CEO of BlogHer. Lisa is a perfect example of someone who does it all. She's an inspiration to female entrepreneurs.  Follow her for her expertise in blogging, great advice and inspiration.
Angie Chang is the co-founder and editor-in-chief at Women 2.0.  Her Twitter stream is full of anything and everything related to women entrepreneurs. If you only follow a few, make sure Angie is on your list!
Pam Slim is a business coach and the author of Escape from Cubicle Nation. Thinking about starting your own business? Follow Pam for all sorts of business advice, support and encouragement.

Sarah Evans is the owner of Sevens Strategy and is a self-described "social media freak."  She runs #Journchat, loves PR and social media, and well, she has over 71K fans. That's got to mean something right?
Laura Fitton currently works for Hubspot as an Inbound Marketing Evangelist, founded @oneforty (a Twitter tools site) AND helped write Twitter for Dummies. How could we not include her on this list?
Do you follow a cutting-edge female who's worthy of the list? Let us know and we'll add her to ours.