It's no accident that so many of today's hottest companies were started by college students. Venture capitalist Paul Graham, founder of Y Combinator, wrote A Student's Guide to Startups. In it, he found (based on hundreds of funding applicants and startups Y Combinator personally worked with) that the ideal age for founding a startup was mid-twenties.
College students and recent undergrads, unlike thirty or forty-somethings, rarely have spouses, families or pre-existing careers standing in the way of a large, uncertain venture. Their risk tolerance is thus far higher and more supportive of the startup lifestyle.
Below, we'll examine some of the most innovative college startups of today (with an eye toward their futures.)
EvoApp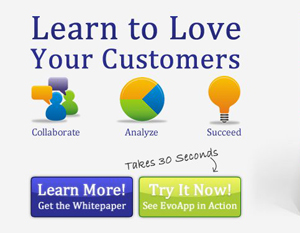 The true mark of an innovative startup is whether they are actually doing something new or different. In a post on America's Coolest Startups in 2010, Inc.com interviewed EvoApp founder Joe Davy, a 20 year-old University of North Carolina junior. Asked why he founded EvoApp, Davy remarked 'we needed some technology that didn't really exist yet.' The company was built around solving the seemingly intractable corporate problem of keeping employees and outside contacts on the same page.
Today, Inc.com reports that EvoApp (which 'works through third-party partners to pull all team members' documents, calendars and communication activity into one place') is being used by over 200 companies. The four-employee startup expects to bring in about $500,000 in revenue during its first full year of operation.
CollegeFitness.com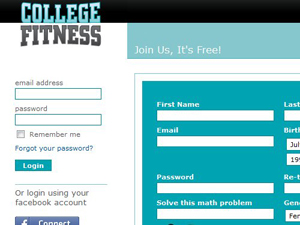 It goes without saying that social networks are very popular these days, but many of them don't exist to serve any fixed purpose. Facebook and MySpace, for instance, are more or less all-purpose portals which encourage everything from IM chat to picture sharing to the re-posting of news stories or video. CollegeFitness.com, another of Inc.com's Coolest Startups of 2010, is different.
The 12,000 member community is solely about helping college students drop the 'freshman 15' and work together to build healthier lifestyles. CollegeFitness.com was founded by Brett Skoda (now a 24-year-old Texas Christian University senior) back in 2006. The community features workout videos, diet planners and a weight-loss tracker and is ad-supported by promotional partners like Everlast and Under Armour. Its early success calls to mind websites like LinkedIn, another social network whose participants gather to accomplish things beyond just hanging out.
Loopt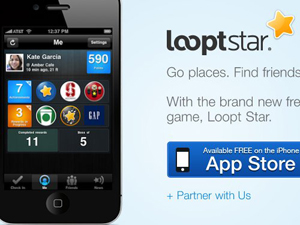 One of the most exciting startups to emerge from a college campus in recent years is Loopt. Founded in 2005 by Stanford sophomores Sam Altman and Nick Sivo, Loopt got off the ground with just $6,000 in seed capital from Y Combinator. On the strength of this seemingly meager investment, Loopt became a wildly successful location-based service. Essentially, it functions as a cellphone-based GPS sharing system which alerts users when their friends are nearby.
Additionally, Loopt uses integrated content from Citysearch, Bing, Zvents, SonicLiving and other web services to let users better explore their current geographic surroundings. Besides its popular iPhone app, Loopt also launched iPad and BlackBerry apps in early 2010. Today, Loopt boasts on its company website about 'Explosive growth. Tons of users. Huge partnerships. Even some commercials along the way' since its launch five years ago.
Applico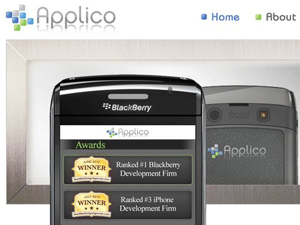 In November 2009, Entrepreneur.com wrote about Alex Moazed, the Babson College senior who launched Applico last year. Through Applico, Moazed offers smart phone app design and creation services to an impressive number of clients. As a 'test-run' of Applico's capabilities, Moazed maxed out his credit cards to the tune of $15,000 and built a BlackBerry app called NYC Transit that provided train, bus and ferry schedules to New York City travelers.
In just one month following release, NYC Transit became the best-selling travel app in the entire BlackBerry application store. By mid-2009, the app had been downloaded thousands of time for $5 apiece - good for a 2009 revenue target of about $250,000. Having paid off his credit cards and begun turning a profit, the entirely self-funded Applico seems primed to become a major force in smart phone app development. Entrepreneur.com says the next step for the company is Aukron, a free application that 'backs up contacts, phone logs, calendar entries, tasks, text messages and memo' to an online storage area in case of theft, loss or damage to the phone.
In return for giving the service away, Applico will be able to 'aggregate non-personal data about smart-phone usage and provide advanced real-time features such as traffic information, population density distributions and tracking how many business miles a user accumulates in a year for tax write-offs.'
Lingt Language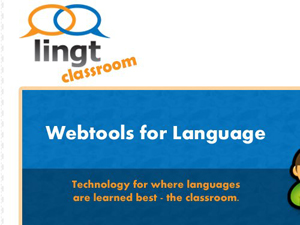 One of education's toughest challenges is learning a new language long after you have already learned your first one. In a classroom of thirty or forty students, it can be impractical for professors to repeat pronunciations and spend as much time on each new word or concept as would be most helpful. Recognizing these common shortcomings, MIT students Justin Cannon and Chris Varenhorst (with other partners) created Lingt Editor, a rich application that allows professors to 'create custom assignments with audio, images, text and video' according to Inc.com.
Additionally, Lingt Editor includes a tool that lets students record and submit to the professor audio of themselves completing spoken language exercises via a web browser. A pilot program conducted with charter schools and MIT's language classrooms helped refine the service, and a deal to test the software out in Kansas City's public high schools is underway.
Give Water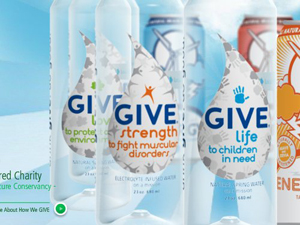 Among socially conscious college startups, few stand taller or prouder than Give Water. In 2007, 18 year old Ben Lewis started the water retailing business in the summer before college, fresh out of Pittsburgh's Shady Side Academy. According to PopCityMedia.com, the idea of Give Water is that customers can buy different colored bottles that, in turn, correspond to a certain type of charity (say, a green label for environmental causes or a pink label for breast cancer research.) By buying a bottle of their choice, ten cents of the purchase will go toward that chosen charity. "It's critical that we set our product apart from all other brands', Lewis said. 'This makes activism really easy for people. All they have to do is buy the water."
In a 2010 follow-up, Inc.com found that Give had donated over $50,000 since its launch - which indicates retail sales of around $650,000. Moreover, Whole Foods now carries Give in stores on both coast, and Lewis expects nationwide reach before 2010 is out. His ultimate goal? Donating $1,000,000 per year to charity via product sales.