What if you could change just one element on your page and instantly increase your sales? Your conversions?
It's not a hypothetical. One software company isolated just one variable on their sales page – in fact, just one word – and increased their number of requests by 160%. Changing "request a quote" to "request pricing" instantly improved their business.
That's the power of A/B testing.
If you want to exercise this same power over your small business, however, you can't run A/B tests on any old page elements. And you certainly can't spend all of your time doing it. That's why we've isolated some of the most important variables to run A/B tests on as you optimize your site's conversion power.
1. The Landing Page
It's probably not appropriate to compare web traffic to fish, but if there were any element on your website akin to a fishing net, the landing page would be it. In other words, it's pretty darn important.
If you have a landing page, chances are you also have a specific goal in mind. Maybe your landing page simply wants visitors to sign up for a free trial of your software. Maybe it's looking to make product sales. Whatever it is, the first step is defining that goal so that any potential A/B test will yield measurable results.
And while there are hundreds of landing page tips worth reading about, here's where your A/B testing priorities should be:
Call to action – If "Request a quote" is vastly inferior to "Request pricing" in your niche, wouldn't you want to know that? Of course. That's why it's important to try out multiple calls to action (or CTAs). A large button on top of the page? Simple text? Lots of text? If you can isolate one important element on your landing page first, it should be the call to action.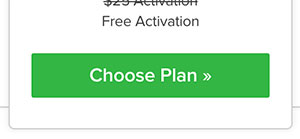 Headline – More about headlines and copywriting later. For now, try to think of your landing page's top copy as as important as the news on the front page. A customer might make their buying decision in a split second, so you want to get it right.
2. Your Newsletter Signup
If you run a shop or online blog that includes a simple email capture for an email list, then you know how powerful these lists can be in retaining customers.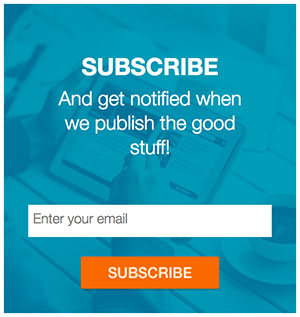 Because these signup forms are often small and simple, they make prime candidates for your first A/B testing project. But before you run those tests, here are a few things to keep in mind:
Write from the customers' perspective. A call to action button should say "sign me up!" because that's the perspective of the person who's clicking it. Anything else will feel awkward – and inspire fewer clicks.

Keep in mind a newsletter signup's effect on the rest of the page. A pop-up might be 50% more effective than a static signup box, but if it increases your site's overall bounce rate, that increase doesn't mean much.
The great thing about optimizing your newsletter signup is that it will require minimal maintenance over time. Once you do the testing and find the best combination of copy and visuals, you can leave it in place as you focus on building more traffic.
3. Design Elements
If one simple word can completely change the results you have online, you shouldn't be surprised to learn that a simple color change or headline placement can accomplish the same.
As long as you already have a "reverse pyramid" structure in place (the most important elements in the visible top portions of the site) you're ready to test the following:
Font – As KISSmetrics points out, sans serif fonts tend to work better on the web, even though serif fonts work better in print. It's not something you think about every day, but basic readability can produce dramatic changes in results.

Colors – There's a reason big corporations tend to stick with bold, consistent colors: color schemes have a genuine psychological effect. The most important color you choose will likely be the color of any call-to-action button you have on your site.

Content placement – Most important: headlines. Do you wait to ask for the sale or do you put your most important content in prominent places? Is your website scannable or do users have to dig to find the information they want?

Site structure – Use a heat map tool, like Crazy Egg, to see where customers are clicking on your site. You might be surprised to find out there's some prime real estate on your pages that's being completely underutilized.
4. Headlines and Copywriting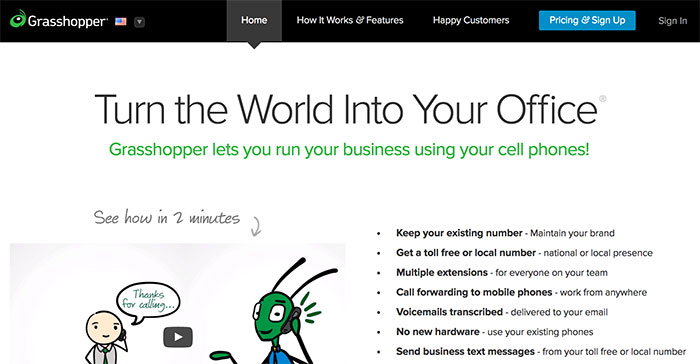 You saw in our first example that A/B testing can result in major changes even when trying out one new word.
That's how important headlines and general copywriting can be. And with A/B testing, you can always try out new phrases that generate better results. You don't have to be an expert sales copywriter to get more conversions – you just have to pay attention to important elements like headlines, CTA (call to action) copy, and writing from the customer's perspective.
Tools for A/B Testing
Intrigued by the possibilities of A/B testing your own small business website? Anxious to get started? Here are some tools to consider:
Optimizely – This site offers a free trial of its "web experimentation" features, so it's a great way to get your feet wet in the world of A/B testing. Better yet, customers find the service easy to use, so you don't have to have a lot of technical knowledge to get testing.

VWO, Visual Website Optimizer – If you're a visual person and you want to know the best visuals to maintain on your site for ultimate performance, VWO is right up your alley.

Qubit – Qubit is a bit different than the tools above, focusing on personalization for your site. If you're in a business that requires that personal touch, Qubit is worth seeking out.
Have you A/B tested any elements on your website? Which elements had the biggest impact on your conversions and sales?