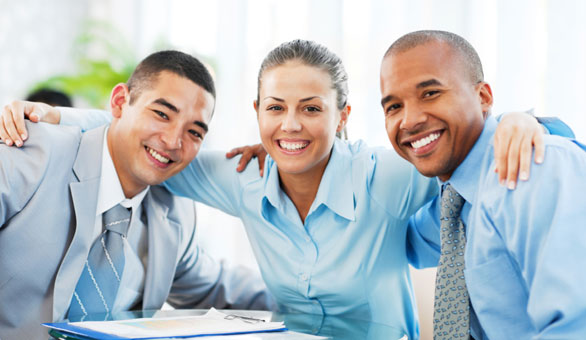 Strategic partnerships – what a uniform, institutional, and uninspiring phrase! Kind of conjures up images of flickering florescent lights in cramped offices or an overly chlorinated public pool – either way, it's unpleasant.
Luckily, at its core, the strategic partnership is really just about people helping people.
'Strategic alliances can deliver significant benefits to startups including reducing your time to market, providing to strategic markets and increasing your company valuation to name a few,' writes Donna Peek, global alliance manager, SAS Institute, Inc. in an article for Entrepreneurship.org.
For inspiration, here are three successful strategic partnerships.
Bespoke Post, a monthly subscription service that ships themed boxes containing grooming

products to young men, has benefited from strategic partnerships with larger companies including Details magazine and liquor manufacturer Diageo.
Why the need for strategic partnership?
Bespoke Post really wanted to stand out from other monthly subscription services, so it sought out larger, more established companies already marketing to young men.
How does each company benefit from partnership?
Bespoke Post reached young men on a national level thanks to Details magazine which featured the company in its 'Summer Essentials' issue. The company also reached a slew of investors to raise $850,000 in seed money to expand.
Details keeps its readers happy by consistently featuring valuable, functional, and hip products and services designed by small companies like Bespoke Post.
The companies worked together to create a gift box. Diageo provided men with liquor samples to increase future sales while Bespoke Post got the attention of potential subscribers by showcasing spirits such as Captain Morgan and Johnnie Walker.
Created as a result of a partnership in 1980 between Jon and Leah Miner, then owners of a small sticker shop in Minnesota and office supply manufacturer 3M, Mello Smello produces a line of stickers known as Scratch n' Smell.

How was this partnership born?
Building their business is what prompted the Miners to pitch their idea of adding fragrance and aroma to stickers (based on the principles of micro-encapsulation) to 3M. The idea was not new,  but it was still profitable.
3M realized it could cater to a whole new market – children and parents - and decided to partner with Mello Smello.
How did each company benefit from partnership?
The Miners have since partnered with other companies including Disney and Marvel Comics to create new sticker products including an egg decoration line, temporary tattoos, and safety and nutrition stickers for children. Retail outlets including Wal-Mart and Target currently sell the brand.
3M used its processing and shipping capabilities to promote the stickers. Who hasn't touched their nose to a scratch 'n sniff sticker?
Everyone recognizes the  graceful, acrobatic, entertaining, and oftentimes daredevil moves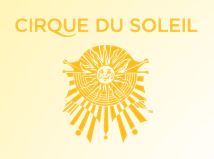 of Cirque Du Soleil. Since first partnering with MGM Mirage in 1993, the Canadian circus/dance troupe now has a permanent stage in Las Vegas.
How did this partnership start?
Twenty years ago, Cirque du Soleil teamed up with MGM Mirage to produce 'Mystere.' A few years later, the two partnered again to put on another show, 'O.' From then on, Cirque du Soleil has continued to create and put on shows at various MGM Mirage properties including Bellagio and the MGM Grand.
Why does this partnership work so well?
This partnership works because both parties benefit from the other's expertise. Cirque du Soleil has total control over the artistic direction of its shows, while the hotel draws more people because of Cirque du Soleil's popularity.
The hotel pays for the construction of sets, while the dance troupe pays to develop the shows. Both partners pay to market and advertise shows – then split all profits.
Hey, What's Your Contribution?
Partnerships are two-way streets. Before approaching another company, think long and hard about what you bring to the table – a unique product or service? New or unusual manufacturing technique? Really smart, creative, and easy going people? A talking dog that speaks not one, but three languages?
Whatever it is, keep in mind that other businesses want to know how they will benefit from partnering with you.
Do you have any experience with strategic partnerships? Do you think partnering with a larger company would help or hurt your business?