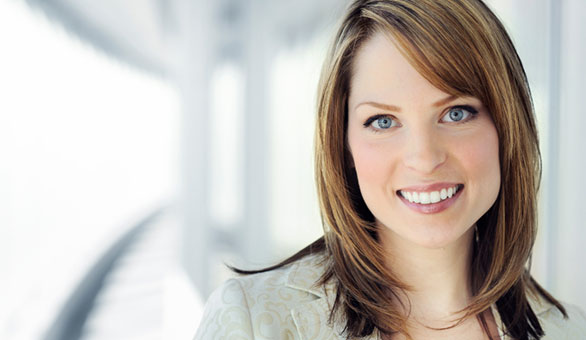 From high tech to finance, medicine, and e-commerce, women have built some exceptional companies in all industries imaginable.
'The particular qualities of women's leadership take on a new significance and a new power in today's world. I believe that the strengths women possess and the behaviors that set them apart will lead us forward in the coming years: collaboration, conviction, inclusiveness, creativity, and mentorship,' Alyse Nelson wrote in a Fast Company article.
Part one of this series celebrated 20 women leaders in the fields of business services, healthcare, and social good. But a list of 20 just wasn't enough — so here are 20 more equally amazing female founders to watch!
Consumerism for Better
1. Roominate
Bettina Chen, Alice Brooks, and Jennifer Kessler are passionate about helping young girls build an interest in science, technology, engineering, and mathematics. So, they created Roominate, a toy that teaches circuits, spatial perception, planning, self-reliance, recycling, and energy saving. The long-term goal is to bring more women into STEM fields.
2. Kiwi Crate
Kiwi Crate is a kids' crafts subscription service. Each month, the company sends its customers a 'crate filled with materials and inspiration,' according to the website. CEO (and mom) Sandra Oh Lin created the company 'to celebrate kids' natural creativity and curiosity.'
3. SaveUp
Co-founders Priya Haji and Sammy Shreibati created SaveUp to reward people for building savings and reducing debt.
4. Uscoop
Maddy Moore, Jocelyn Moore Galliot, and September Rinnier created Uscoop to bring this private sale and flash deal website to college students. The deals are based on current college trends and what's hot now, not last year's overstock.
5. ModCloth
High school sweethearts Susan Gregg Koger and Eric Koger followed their passion for vintage and retro clothing to create ModCloth, a fashionable and engaging e-commerce experience for young women.
Your kids need something to do. What are the best options? To help fellow parents answer that question, Shilpa Dalmia, Chandini Ammineni, and Peggy Chang created ActivityHero, a search platform for kids' classes and camps.
Peer Marketplaces
7. TaskRabbit
Leah Busque created TaskRabbit to help people make more of their time. Through the platform, people can outsource tasks ranging from website usability testing to errands.
8. Zirtual
Maren Kate Donovan created Zirtual to revolutionize the personal assistant industry. 'We're motivated by saving our clients' precious time while providing jobs for unemployed and underemployed U.S. based workers,' according to the company's website.
9. GetAround
This peer-to-peer car sharing marketplace was started by Jessica Scorpio, Elliot Kroo, and Sam Zaid to help people make more out of their underused vehicles.
10. Umba Box
Lauren Thorp created this subscription service to help connect artisans and designers with viable consumer markets.
11. EzCater
Co-founded by CEO Stefania Nappi Mallet and President Briscoe Rodgers, this Boston-based company connects independent caterers with customers.
Marketing & Advertising
12. Buddy Media
Along with husband Michael Lazerow, Kass Lazerow recently sold enterprise social media platform Buddy Media to Salesforce for $689 million.
13. LaunchBit
Co-founders Elizabeth Yin and Jennifer Chin are building a customer-driven ad network for email, targeting the B2B market.
14. Wildfire Interactive
Victoria Ransom built Wildfire into a comprehensive platform for social media marketing. Google recently bought the company for $350 million.
15. SocialPandas
Co-founders Gretchen Deknikker, Mark Trang and Jason Ouellette are building a social selling platform to help B2B companies reach customers more effectively.
16. PromoJam
Co-founded by Amanda MacNaughton and Matt MacNaughton, PromoJam helps businesses generate discussions and customer loyalty through top social media platforms.
17. BlogHer
Lisa Stone, Elisa Camahort Page, and Jory Des Jardins created BlogHer as a community for women bloggers. The media company hosts an annual conference as well as a publishing network with some of the web's most insightful blogs.
Travel
18. Vayable
Jamie Wong, Tim Robertson, and June Lin founded Vayable to help vacationers find unique travel experiences.
19. Triptrotting
Co-founders Aigerim Shorman, Shana Zheng, and Shawn Faison launched Triptrotting to build connections between people with similar interests, all over the world.
20. MyTab
Heddi Cundle and Virender Ahluwalia created MyTab to help people save travel cash for their dream vacations. The company features a gift card platform that helps negotiate travel deals.
You Chime In
There you have it! A list of 20 female run companies that are innovating in 20 different ways. What are some of your favorite startups, and who are some of your favorite female founders? Share your thoughts with us in the comments section below.