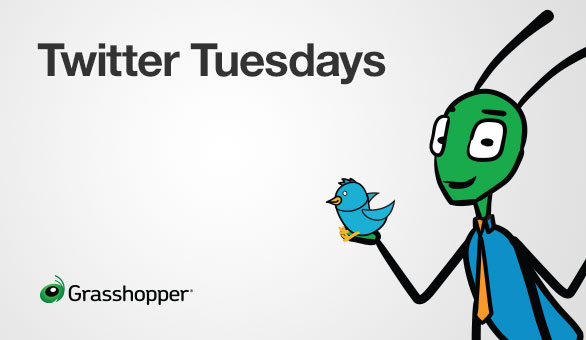 It's tax season, and many of us have money on the mind. Thankfully, there are a lot of online resources and professional finance gurus doling out advice on the internet. Trying to save up for a car? Inundated with student loans? Want to start a new business? You're not alone, which is why experts are tweeting and writing about money.
Check out these experts (and their Twitter feeds!) for financial tips and tricks.
Mint allows users to sync their bank accounts with an online budgeting application. The app automatically categorizes transactions. Used your debit card to buy gas? That goes under Gas & Fuel. Bought a new shirt? That goes into shopping. Mint has a blog with tons of great resources for those who are looking to manage their money.
#Minters, here are 7 costly mistakes travelers make and how to avoid them: bit.ly/Zg2okb Got any to add?

— Mint.com (@mint) March 13, 2013
Steve Rhode runs GetOutofDebt.org, a site dedicated to helping people get out of debt. The site has blog posts and resources. Steve Rhode tweets out tips and tricks, often answering readers and followers questions.
Should I cash out my retirement account to pay off my credit cards? pinterest.com/pin/4607042368… — Steve Rhode (@GetOutOfDebtGuy) March 13, 2013
You Need a Budget provides a budget system for helping out those who want to save. They're known for four rules that can keep people out of debt, and saving money as fast as possible. They have a lot of great blog posts and tweets giving advice.
My 2012 Budget Revisited. Budgets are Your Value Compass, But Which Way is North? wp.me/p2xhIL-1QQ

— You Need A Budget (@ynab) March 7, 2013
Luke Landes, otherwise known as Flexo, is a personal finance writer, speaker, and consultant. He writes for Consumerism Commentary and speaks at nationwide conferences.
Prenuptial Agreements | Should Couples Get a Prenup? consumerismcommentary.com/prenuptial-agr… — Luke Landes (Flexo) (@flexo) March 11, 2013
**Frugal Dad **provides financial advice for parents and students that want to balance spending and saving when it comes to college. FrugalDads writes a lot of instructive posts for those who are trying to save for college funds and decide on what financial and educational options are best for them.
Educational Opportunity Goes Beyond Financial Aid goo.gl/fb/Hjqbh — FrugalDad (@FrugalDad) February 24, 2013
Saving money is no easy feat, but following these experts on Twitter can help. Having advice and resources coming through your feed can get a budget on track! Where do you turn to financial advice? Do you follow anyone on Twitter who gives out great tips? Please share in the comments or tweet us @Grasshopper.