Originally developed in Japan, QR (Quick Response) codes have just recently started to generate some buzz and make their imprint here in the United States. Even if you don't know what they are, you've most likely seen them; they're the black and white Rorschach-looking square images seen on a growing number of products and media advertisements.
In brief, a QR code is a two-dimensional (2D) barcode of pixelated squares that mobile phone users scan to retrieve website URLs, product information, music, text, videos, coupons and much more.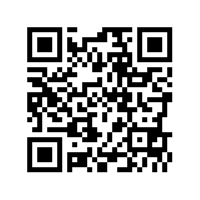 While QR codes are still a relatively new trend, QR code use grew by 1,200% during the second half of 2010 (tweet), and a 4,549% increase in QR scanning traffic was seen in the first quarter of 2011, according to a report from Mobio Identity Systems, an international marketing and mobile payments company.
With smart phone adoption surpassing 100 million owners (Comscore), it may be time for your small business to consider adding a QR code to your marketing mix.
Let's take a look at the pros and cons:
Pros:
Easy to use. QR codes can be adopted to just about anything, from coupons to napkins to emails.

Myriad of uses. There are hundreds of uses for QR codes, and many of which haven't even been thought of yet. While business cards, customer mailings, website visits, For Sale signs, and product specs are more common QR codes uses, other creative applications include T-shirts, loyalty programs, and personalized voice gift messages.

Inexpensive marketing. Since QR codes are rather simple to set up, they're a cost-effective marketing tool. There are plenty of sites on the web that will set up a QR code for your business for free.

Appeals to consumers with high disposable income. According to Mobio, the highest demographic users are those in the 35 to 44 age group, who often have more disposable income to spend.

Gain a competitive edge. Small businesses who adopt QR codes while still in its early stages can develop a competitive edge.

Curiosity factor. The newness of the unique-looking pixelated square images cause mobile phone users to scan them to see 'what they're all about'.
Cons:
Opens the door for malicious QR codes. Malicious QR codes can be infused with malware that not only puts a user's computer or mobile phone at risk, but their privacy too.

QR code scanning can be time-consuming. Users with slow connections or a variable 3G signal may get frustrated with waiting for the code's landing page to appear.

Users must download a QR code reader. In the future, smartphones will no doubt be equipped with built-in QR code readers. For now, though, users must download an app to be able to scan QR codes.

Lack of QR code awareness among consumers. Although roughly 14 million consumers in the U.S. are scanning QR codes, that only represents 6.2% of mobile users in the U.S., reports comScore, a global digital marketing intelligence measurement company.
There are tons of creative ways you can use QR codes to your advantage and although they may not be right for every business, they're certainly something to think about! So, how are other businesses using QR codes?
Let's take a look at some of the good, bad and interesting uses of QR codes:
Good
As we mentioned above there are a lot of great ways to use QR codes for your small business. Why not use a try using a QR code to grab customer's information and in exchange offer them a coupon like The Cure Starts Now Foundation?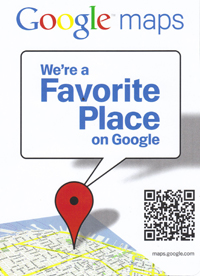 Want more reviews for your business ? Just create a QR code that links to your Google places or Yelp and make it easy for your customers.  You could put this QR code on the table at your restaurant, or on the door of your store.
Make your customers lives easier when purchasing something from you by putting a QR code right next to your product so they can easily learn more about the product like Best Buy does.  You could even put a QR code next to the product and have it link to a product demo so your customers can see the product in action.
Bad
When it comes to bad QR codes, we think Scott Stratten covers this topic much better than we could. Watch this video for some examples of how NOT to use QR codes.  (This video is pretty awesome.)
Interesting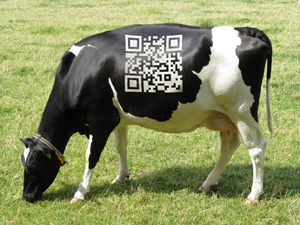 It looks like they've thought of everything! What about using a QR code to help farmers when their cows go to auction? Think we're joking? T-Mobile came up with the idea to spray cows with QR codes before going to auction instead of using the expensive chips farmers currently use to identify their cows.  The QR codes can be read by any smart phone and would link to a page with all the information a buyer would need on that cow. Cool idea, right?
As you can see the possibilities are endless for QR codes.  But, before you create a QR code don't forget to think about how people will actually use it and make sure it makes sense!
**What are some ways you're using QR codes for your business? Have you seen any creative uses of QR codes? **