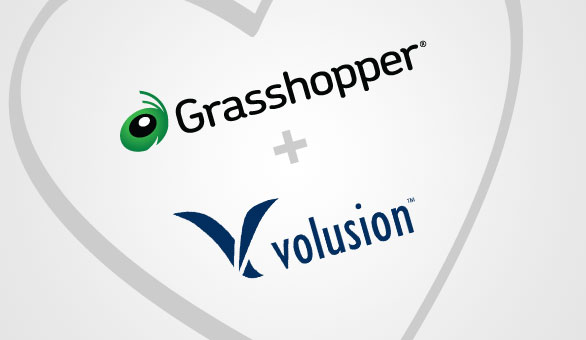 This guest post is written by Matt Winn.  Matt is the Social Media Manager at Volusion, a Grasshopper partner.  This post is the first in our four part series on customer service during the holidays.  Be on the lookout next Wednesday for the next post in the series on the Volusion Blog.
When you think about awesome customer service, what comes to mind? Your favorite barista that goes heavy on the espresso shot? That tech support guy who didn't laugh because your "broken" TV wasn't plugged in? Regardless of situation, great customer service typically stems from positive personal connections.
So how do you transcend personalized customer service to a faceless ecommerce site?
It's easier than you think – check out these simple tips:
Prominently display your contact information

Even though it's impossible to hold a shopper's hand while browsing through your online store, you can easily let them know that help is a click or call away. Get started by adding an interactive live chat icon in your website template, or simply list your phone number and email address on your homepage.
More times than not, customers won't need to contact you, but letting them know that there's someone on the other side of the screen is a great way to lay the cornerstone for a positive customer experience.
Offer real-time customer support, if possible

Like it or not, we live in a world of instant gratification. Customers expect immediate answers to their questions, and if they can't get them, they'll often turn somewhere else. That's why it's important for you to provide customer support as quickly as possible, preferably in real-time.
Fortunately there are several options to do so without building a huge call center. For example, you can download free live chat software to chat with customers while they're on your site. You can also use Facebook and Twitter to quickly respond to inquiries in a public channel – the benefit here is that other shoppers can also see your exceptional customer service!
Promptly reply to emails
If a customer sends you an email, don't let it sit in your inbox. Enough said.
Create an FAQ page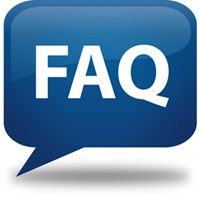 Instead of always responding to questions, you can proactively provide information to establish exceptional customer service on your ecommerce site. One easy method is to create an FAQ page that addresses common questions and issues.
For example, you might include instructions on how to return an item, what number to call if there is a billing question, and information on how customers can track their package as its being shipped. By deflecting common issues before they start, you've empowered your customers to go ahead and make a purchase.
Share some love
Truly great service takes place when you make someone feel special. That's why it's important for you, especially when you don't have face-to-face interactions, to go the extra mile and truly "wow" your customers.
To get started, consider including a hand-written thank you note in the package. Or, try emailing your most loyal shoppers a gift certificate or special coupon as a "just because." You can also send quick surveys to find out what customers think, which will help you to improve customer service in the future. There are tons of ideas you can utilize, so get creative!
When conducting business online, there's no excuse in hiding behind your computer screen – if you truly want to grow your bottom line, you'll make the investment in providing great customer service. Believe it or not, the simple measures listed above will help your customers consider you as someone special, even if you never sit together in the same room.
Happy selling! -Matt Winn, Volusion
**About the Author: **Matt Winn is a Social Media Manager at Volusion, an industry-leading ecommerce software that powers online businesses for over 30,000 clients. Serving as the chief blogger for Volusion's Ecommerce Blog, Matt has written hundreds of articles on all things ecommerce, ranging from social media to usability. Join him each week on Volusion's YouTube channel for Two Minute Tuesdays, where you'll receive two minutes of ecommerce advice to bolster your online success. You can also receive ecommerce news and tips on Facebook and Twitter @volusion.
*Volusion is a partner of Grasshopper.