Pricing is hard. And giants like Amazon makes it so much harder.
If someone finds a product or service on your site that's also on Amazon (or a site like it), BAM! You're competing on price. That stinks. And you'll lose most of the time.
Fortunately, you don't have to win on price to win a customer. But to do that, your company needs to spend time figuring out how to bring your customers unique value – regardless of what you're selling_._ Value is the predominant driver in determining things like pricing – unless you're okay with shackling your pricing to the marketplace (which you shouldn't be.)
Here are three different ways to make your company stand out from your competitors, even if you sell what everyone else sells:
1. Give Your Company a Human Face
Even though your customers know that you're a business, they don't want to feel like they're talking to robots. Ever. Have you ever enjoyed an automated answering system? With Amazon? They're talking to robots. With 99% of companies out there, they're talking to robots.
See, as a small business you can take the extra effort for them, to make them feel like they're working with human beings.
And the little things go a long way.
Take emails, for example.
Here's a portion of an email I received confirming a recent American Eagle purchase: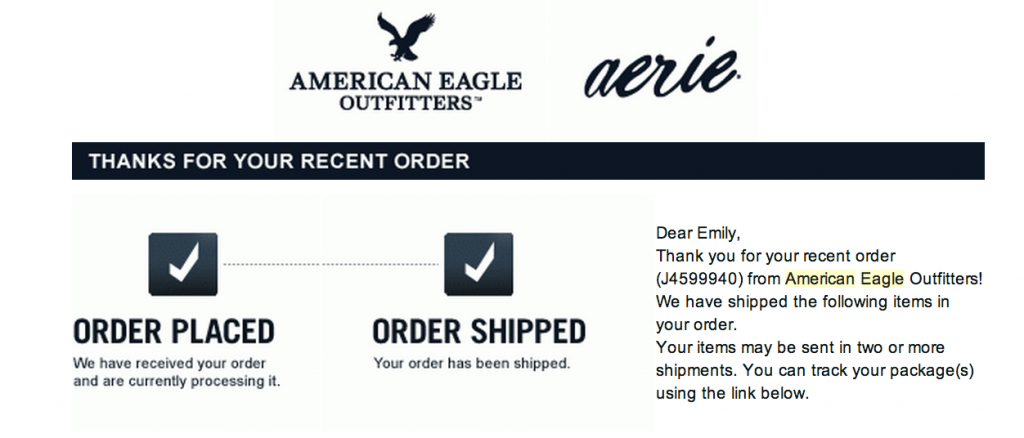 Yeah, the layout is pretty awesome for a simple email confirmation and it definitely helps me confirm that I purchased my products from a legitimate source. But looking past the design to the content, and this is basically just a receipt.
Even though I know that, rationally, American Eagle is too big of a company to have sweet-faced employees perusing through shelves and wrapping my purchases with care, the sterile, clearly automated email confirmed that my purchase was just another order in the pipeline.
Compare this to the confirmation email from the folks at CD Baby, which famously helped to turn a small business into a $22 million company:
There are so many things that this email does right to put a human face on the company.
The narrative tells a sweet and whimsical story (think your kooky uncle)

The messaging expresses how much the company values each customer

The tone is playful, conversational and sincere
Adding personal, human touches to your marketing is one of the easiest ways to quickly make your company stand out from its competitors. Besides email, other strategies include having a human being answer each and every one of your support phone calls (we have barely over a dozen employees at Salsify, and almost half have our 800 number forwarded to our cell phones for exactly this reason) and responding in real time to social media interactions.
2. Be an Expert
If you sell products that traditionally come with a lot of associated parts and accessories – like cameras or apparel – providing an expert angle on purchasing is another great way to provide additional value for your customers.
Improving one-on-one expert consultation and, even better, successfully figuring out how to replicate it online are two great strategies for accomplishing this.
B&H Photo is a great example. The company charges ridiculously competitive prices for the key pieces of equipment, such as camera bodies. Even price-comparisons with Amazon favor B&H, so there's no way they're making much money off of these items.
So why would they do this?
Because they know that they will make up the lost revenue by selling accessories. B&H is renowned for patiently walking customers through purchasing the associated accessories for any given camera – a resource that is noticeably lacking from companies who rely on "Customers Also Purchased" sections on product pages to accomplish this end.
So B&H reels customers in by offering affordable camera bodies, and gets them to pay more for accessories by providing the expert consultation they'd be hard-pressed to find elsewhere.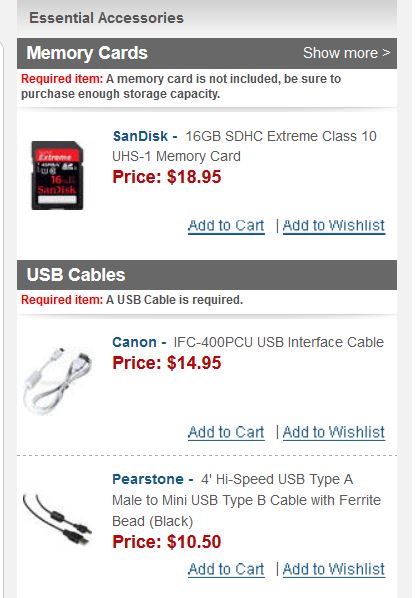 3. Build a Loyal Following Through Content
Ultimately, all companies want to foster customer loyalty so strong that, come hell or high water, their customers will continue to pick them over any other competitor.
One of the most surefire ways to make this happen is to create a ton of awesome content tailored to your target customer. Between locking down your persona and building up all of this awesome content, this is also one of the most time-consuming strategies.
But when companies hit this strategy on the head, customers keep coming back – even if they can buy the exact same products elsewhere, and for cheaper prices.
Take Huckberry for example. Instead of just saying "we want to sell active, outdoor gear," Huckberry's founders began the company saying, "we want to sell active, outdoor gear to urban male professionals."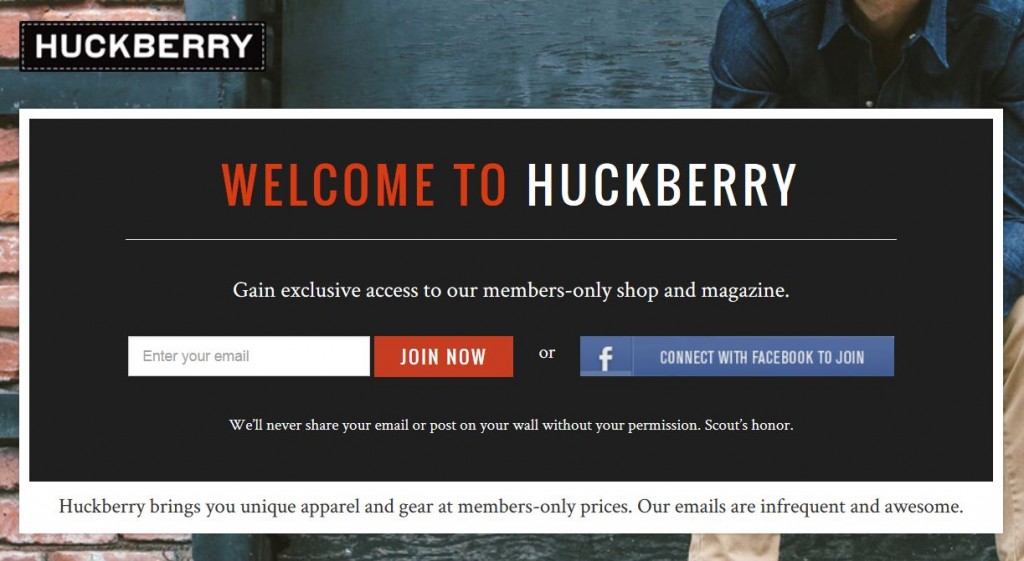 Huckberry works with numerous brands, many of whose products are available on multiple other sites. But the Huckberry shopping experience – part magazine, part flash sale – is targeted directly to these urban male professionals, and markets everything from apparel to grooming gear in a sort-of rugged GQ-meets-Paul Bunyan catalog. (Think Bunyan with $24 matte hair pomade.)
From the large photos on each product page to the stories the Huckberry team writes about each product every piece of Huckberry content is expertly produced and highly targeted to their active, urban male professional persona.
Here at Salsify, Huckberry's awesome emails are a particular selling point for our team; one of our co-founders religiously reads every email they send out, regardless of whether he's planning to buy a product. And when he does buy (which is once or twice a month), he doesn't price-compare – because he loves Huckberry.
Don't Compete on Price
Competing on price alone is not going to win you business in a world with Amazon. You need to differentiate yourself to justify higher prices and margins and grow your business.
Remember: you're a company run by humans, not robots, who are more expert in your specific product domain than the commoditized big box retailers, and who can use that expertise to deliver awesome content to your customers. Take advantage of the advantages you do have not just to win sales, but to charge more when doing so.
Your Turn: Do you believe in competing on price? How do you show you provide unique value?