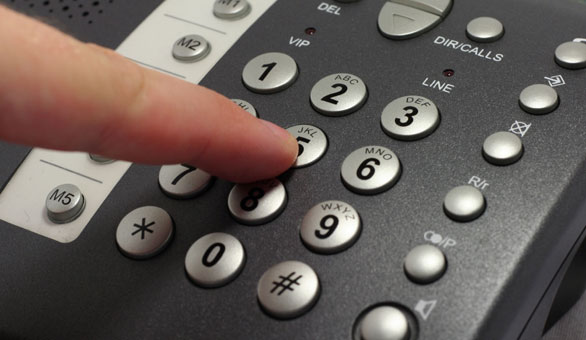 We've received a great deal of questions about the difference between VoIP and Grasshopper. This is a common question and we figured it'd be beneficial for everyone if we explained the difference between the two here on the blog.
So, what's the difference between Grasshopper and VoIP?
VoIP is short for "voice over Internet protocol". VoIP turns your standard internet connection into a phone system and allows you to place and receive phone calls using the internet. In short, VoIP takes audio signals, turns them into digital signals and then transmits them over the internet.
One of the most important things to understand is although Grasshopper is managed entirely online, you cannot use Grasshopper to make calls online the way you would make a call using VoIP. Of course, you can use Grasshopper with your Skype account or Google Voice account but that's not the same thing.
Grasshopper is managed online and in the cloud
Grasshopper is managed completely online and in the cloud. Meaning, you can set up and manage your account through our online portal. We should also mention, if you don't have access to the internet, you can still access your account via phone.
Unlike VoIP, there is no hardware to purchase or software to install when using Grasshopper. Grasshopper works on top of your current phone provider and only services your incoming calls. Think of Grasshopper as an add-on to your current phone service.
Grasshopper doesn't have quality issues
There is also a bit of a difference in quality depending on the type of VoIP you're using. In general, the quality of VoIP phone calls is dependent on the quality of the software, equipment and your internet connection. Since Grasshopper uses the traditional phone network, quality isn't an issue.
Although VoIP calls can be free or substantially cheaper than traditional phone calls, you may actually be sacrificing professionalism. Grasshopper helps you sound professional with features like a toll-free number, a custom main greeting and extensions, making your business look and sound bigger.
Have a question about the difference between VoIP and Grasshopper that we didn't cover in this post? Just ask!