In a word, tax season is stressful. It combines all the things that many of us dread — finances, time deadlines, and staying organized.
The best way to keep doing your taxes as simple and stress-free as possible is to have all your ducks in a row from the beginning. That means keeping documents and expenses über organized all year-round.
There aren't many small business owners who would say organizing documents is their favorite part of entrepreneurship. We hear you. That's why we've compiled the most helpful tools to keep your documents and finances in order — so April 15th can be no biggie.
Shoeboxed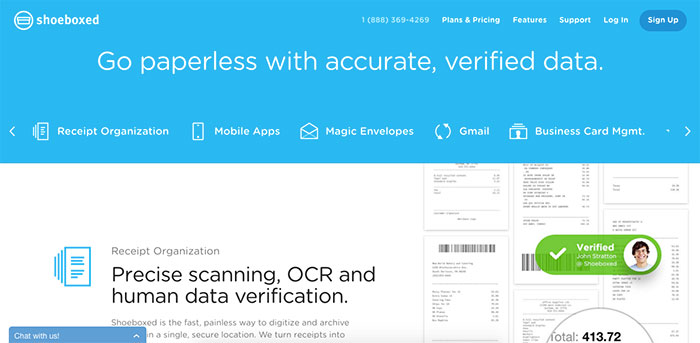 Shoeboxed is the ultimate tool when it comes to digitizing receipts and expenses. All you have to do is scan paper receipts and add in digital ones — Shoeboxed extracts the data from your receipts, categorizes and organizes them so you end up with a fully searchable archive of receipts and expenses.
You can get the Shoeboxed mobile app on any of your devices and integrate with all the popular accounting tools like Wave, QuickBooks, and Xero.
Here's the really cool thing — if you don't want to deal with scanning in receipts, Shoeboxed offers the "magic envelope." Just stick your receipts and other paper documents in the envelope and mail. They'll take care of all the digitizing, so you don't have to.
Evernote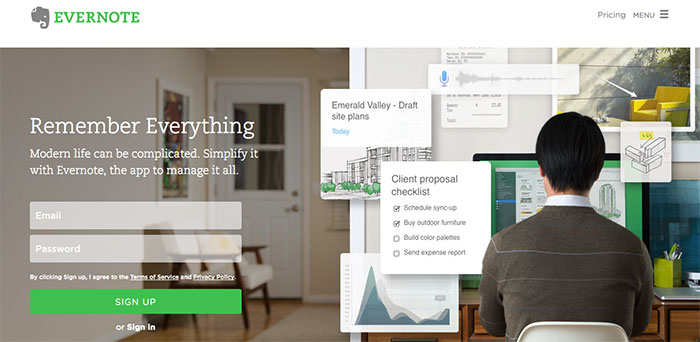 Evernote gets all the points when it comes to versatility. Its simple features and ease of use make it the ideal tool for all kinds of note-taking and organization.
To use the app for tax documents, you can create a tax notebook and add any tags needed for things like income statements, charitable contributions, and more. The notebook set-up makes it super easy to keep related items together, and you can use any scanner tool to add receipts and other paper documents.
Evernote has apps for all your devices and with its versatility, you won't need ten different tools for all of your record-keeping and note-taking. What's more, you can keep to-do lists in the same place during tax season, so you always know where you stand.
Pro tip: Set up an IFTTT recipe to send any emails you tag as tax-related to your Evernote tax notebook.
Slice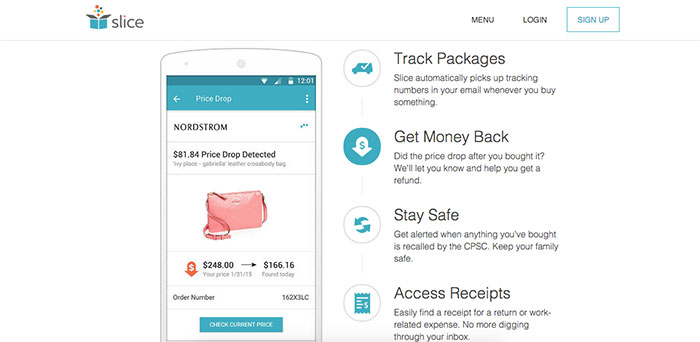 Slice is nirvana for anyone whose first thought after making a purchase isn't "Time to file this receipt!" The app scans your entire Gmail account for receipts. It lays out your entire purchase history — that means you don't have to worry about scanning in purchases.
This part really comes in handy when it's time to file your taxes. With one quick scan, you can ensure you haven't missed any deductible expenses — so you get the maximum refund.
Slice automatically tracks your packages and monitors for price drops and recalls, which is an awesome benefit. Since the important info is captured by Slice, you won't have order information emails taking up precious space in your inbox either.
The app tracks and categorizes your spending, too, so you can easily keep a handle on expenses.
MileIQ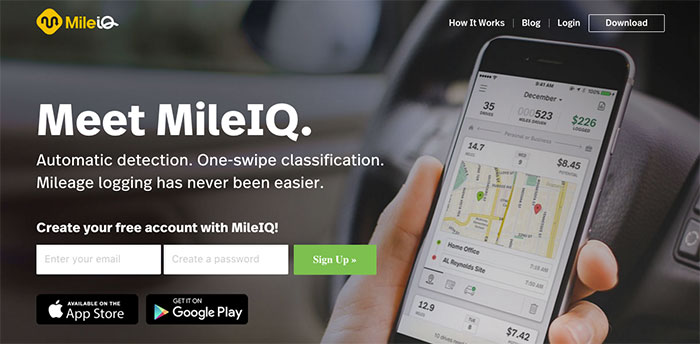 MileIQ is the most automated mileage tracking tool. If you're using your vehicle for business, you should be deducting your mileage, fuel costs, and some maintenance costs on your annual taxes.
While the old-fashioned way to track mileage is to keep a pen and notebook in your car and manually record trips, MileIQ updates this with automatic drive detection. That means the app knows when you start driving and automatically records all of your trips. All you have to do is tag a trip as business, personal, etc. MileIQ is even customizable so you get the most accurate mileage for your vehicle.
The tracking is super simple, but you can also input additional data, like parking costs and toll fees. And here's the awesome part, MileIQ keeps a running record of your mileage and how much it's worth. That means you'll always know exactly how big your deduction will be.
Mint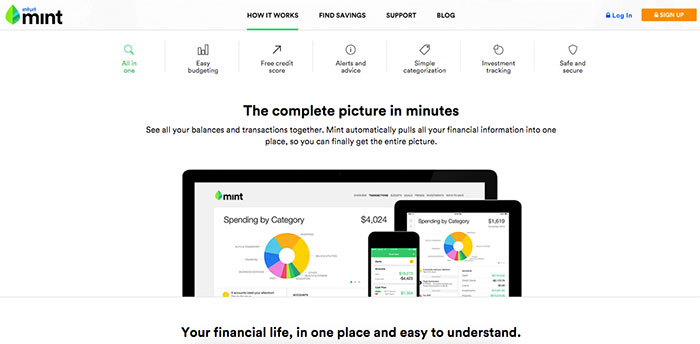 Mint is the ultimate all-in-one financial tool. You sync it with your bank account and Mint automatically categorizes expenses, creates budgets, and tracks your spending habits. You can connect almost anything to the platform including bank accounts, credit cards, bills, and investment accounts.
If you're looking for a way to keep tax-related info organized and stay on top of your spending, investments, and more, Mint is the definite choice for you. Simply tag relevant expenses as tax-related, charitable donations, or whatever you'd like.
Mint keeps track of all your budgeting and expenses in real-time, so you always know where you stand. And it can help manage personal and business finances.
Get Organized
Whether you're looking for something simple or a robust all-in-one solution to tax document disorganization, the tools in this post are a great starting point. Try them out and find out which resource works best for you and your business.
And by next tax season, you won't have to sweat when it comes time to file.
Okay, you're ready to file, but what tool should you use? Check out Grasshopper's comparison of DIY tax options — TurboTax vs H&R Block vs TaxAct.