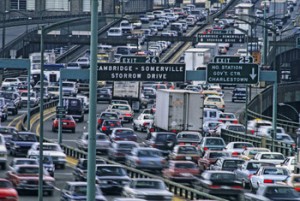 In an effort to engage our customers and help them get the most use of our service, we at Grasshopper make sure that every new customer gets a personal phone call within the first week or so, asking them if they need any help, have any questions, etc.
As a manager, I make a handful of these calls each week and I always end up learning something new from talking to customers – seeing how they use our service to run their business and the types of questions that they have.
I really enjoy making these calls but one of the challenges I face each week is finding the time to make them. Often times the end of the week comes around before I know it and I start stressing out because I have so much left to do – and I still need to make my customer calls. This stress sort of bums me out because I know that the best calls I have with customers are the ones where my full attention can be devoted to them. The last thing I want to do is to haphazardly rush through these calls at the end of the week just so I can get my other work done and also put a checkmark next to my name stating that I made my calls that week.
One day recently, as I was about to leave the office and begin my 75 minute trek home in rush-hour traffic, I again realized that it was Thursday evening and still had not made my customer calls. I then had an interesting thought:
Could I make these calls in my car while sitting in traffic?
At first I told myself that this would not be good for the customers I talked to because I would not be at my computer to assist them. I then challenged that thought with the fact that I was pretty sure I could answer any questions people had off the cuff as I do have a decent amount of product knowledge. I also knew chatting with customers in traffic would allow me to really engage with them in dialogue and not be rushed – like it or not, I was not leaving my car for a good, long time.
I decided I'd conduct this little experiment and see the results. If it went well I'd continue and if not, I wouldn't. Pretty simple. The results of the experiment were actually quite good. Minus the struggling to dial the phone numbers (I'll pre-program them next time), the calls were some of the best I have had with customers. I was able to help out a couple of customers with basic setup questions as well as have a nice conversation with someone who has a couple of accounts and really loves our service.
So...if you hate traffic as I do and want to use this time in a more meaningful way than cursing at the people in front of you, try talking to customers and making personal connections with them!