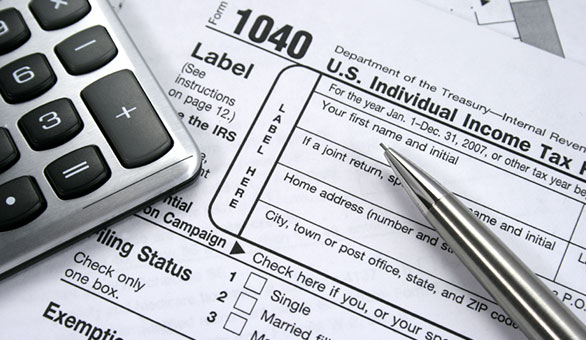 Small business owners spend a lot of time and money on getting their taxes in order each year. Yes, the process isn't much fun, but it doesn't have to be expensive. According to 2012's Small Business Taxation Survey, 80 percent of small business owners spent more than $1000 on tax administration services last year.  Not only that, small business owners said "financial cost to my business" was the largest federal tax burden.
Here are five ways to cut tax costs this season:
1. Use tax software.
If you're willing to forego a tax accountant, try out one of the many tax software programs on the market. They're made for people like you who want to save time and money on doing taxes, and can help with personal and business taxes. TurboTax and H&R Block are popular choices, as are TaxACT, TaxSlayer, and Intuit Pro Tax software.
2. Check for deductions.
Many assume they're not eligible for small business deductions, but there's a lengthy list of what is exempt from taxes. Using a car for business purposes, setting up a home office, and starting a business within the past year all qualify you for deductions. Wondering whether you're eligible? Check out the many more items on the deductions list here.
3. Do it yourself.
Last year, 85 percent of small business owners hired an external tax consultant to help them out. They did so with good reason (it's a really bad idea if you don't know what you're doing). However, if you want to do taxes yourself, you can. The IRS does a good job outlining the forms you'll need-- they even have a Small Business and Self-Employed Tax Center. It might take a little more time, but you're likely to save a ton of money.
4. Seek out help.
Don't be afraid to ask friends, family, and business partners for help. Hire someone if you need to. You'll be surprised at how many can offer advice. Surf the 'net-- there's plenty of tax resources for people like you. If you're really nervous and aren't sure you can handle your own taxes, a professional accountant or tax consultant might be a good idea. Their expertise can sometimes save you money!
5. Don't panic.
Deep breath. It will be okay. If you're calm, you're more likely to deal with the filing of taxes quickly and efficiently. It may seem overwhelming, especially if your business is new, but you can do it.
Filing small business taxes doesn't have to be a huge burden. If you follow these five tips, you'll be well on your way to saving money this tax season.
What are your gripes when it comes to filing taxes? Do you have any tips or tricks to offer to others? Please share in the comments below.