Are you terrified of setting up a website? For a lot of small business owners, even the thought of building a website can cause a mix of dread and panic.
But as technology evolves and new tools move to the forefront of web development, it's easier than ever to build a website without the hassle. Here's a list of tools that you can mix and match to get your online business up in no time.
Website Builders:
Wix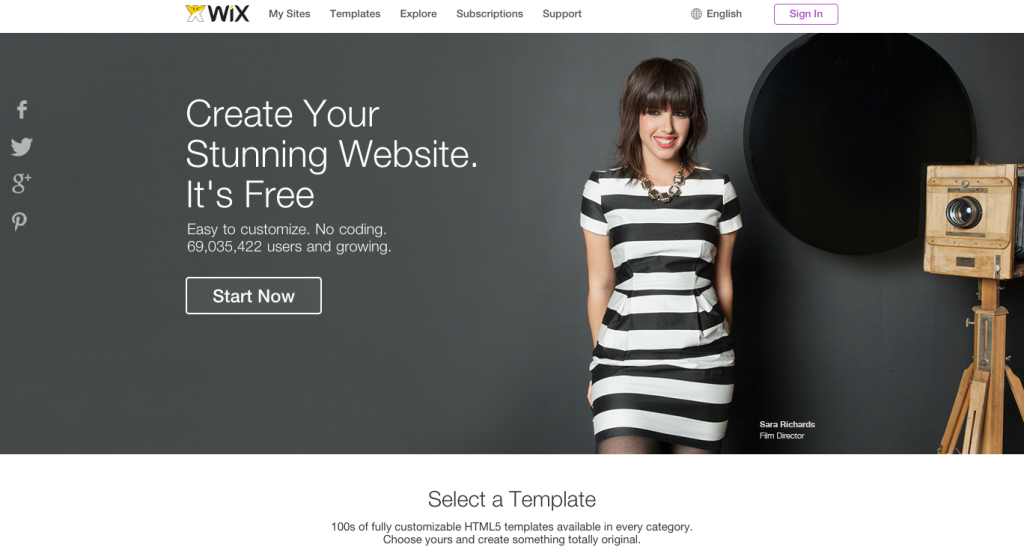 Wix offers over 500 different templates you can use to build a professional website. Their incredible range of options ensures that there is a style for everyone. Wix offers a free service, but it requires that you advertise them as your site creator and use their own domain rather than your own. (If you upgrade to a premium account, you can bypass these requirements.) It's important to note that their websites are not designed for mobile use, but they do come with a user-friendly mobile editor.
Price: Free and up
Squarespace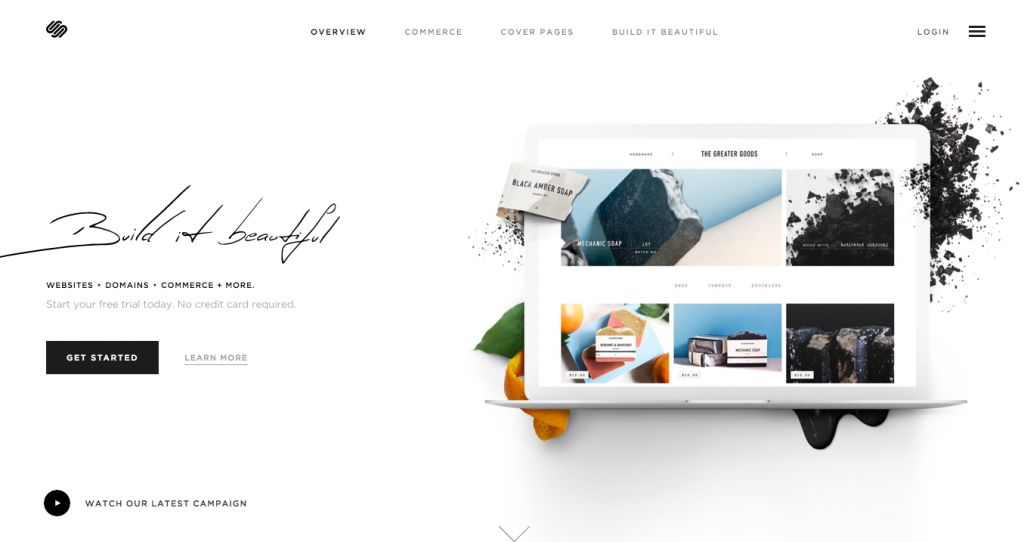 Squarespace's platform is a drag-and-drop system built around beautiful, responsive templates. The style editor allows you to infuse your own vision into your website without the use of code, and the website automatically adjusts to the size of your browser. The diversity of choices in the style editor can be a bit overwhelming to first-time website builders, but their customer service team is fast and helpful when it comes to tackling any issues.
Price: $8 per month to $22 per month
Wordpress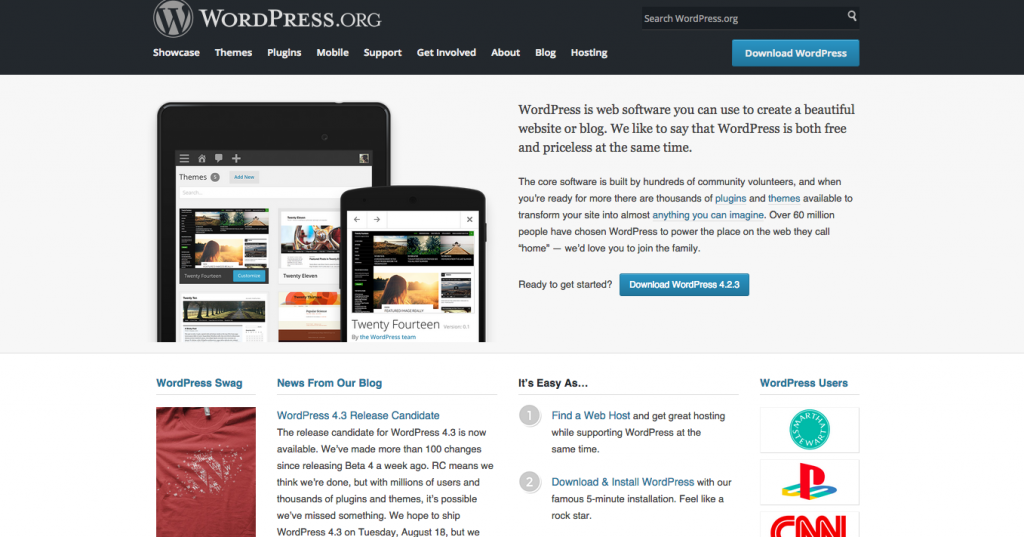 As an open source platform, Wordpress allows the ultimate flexibility — developers create their own themes, which they then market to the public. With a network of over 74 million sites, Wordpress is the trusted partner in website development. If you choose Wordpress, you use their platform for free and purchase a theme as a template for your site. You can also buy plug-ins made for any purpose under the sun — just remember that because the plug-ins are crowd-sourced, they vary in their effectiveness. Wordpress can be a bit more difficult to adjust to than the other options mentioned, so only go this route if you want to dig into the technology.
Price: Free (You pay separately for your theme)
Dunked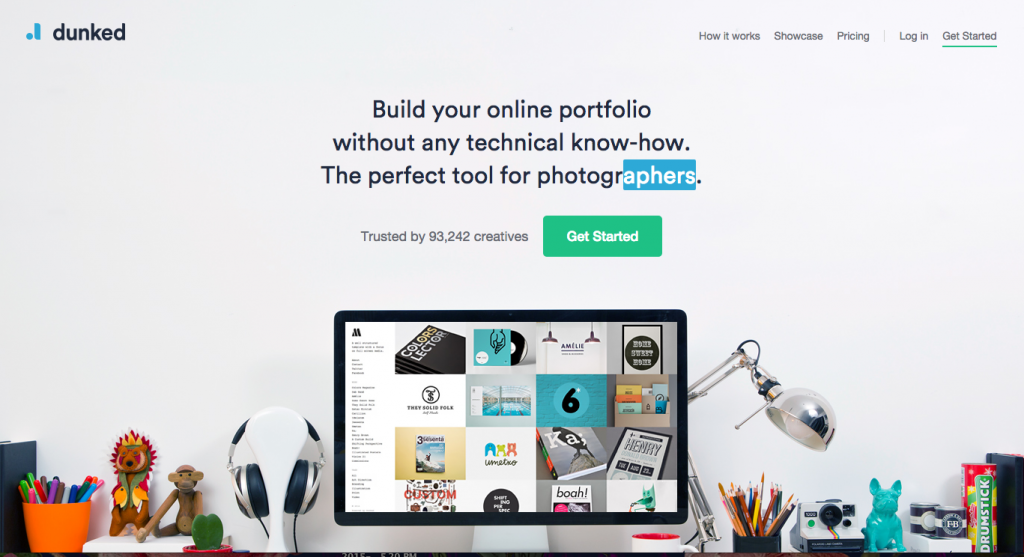 If you're a creative entrepreneur and need a simple portfolio, Dunked may be the tool for you. It offers a high-end portfolio platform that is easy to navigate for non-techies. Dunked also allows you to import content from social media platforms, pulling all of your work into the same space. Their clean look translates to anyone from architects to artisanal makers without any fuss.
Price: $6 per month
The Grid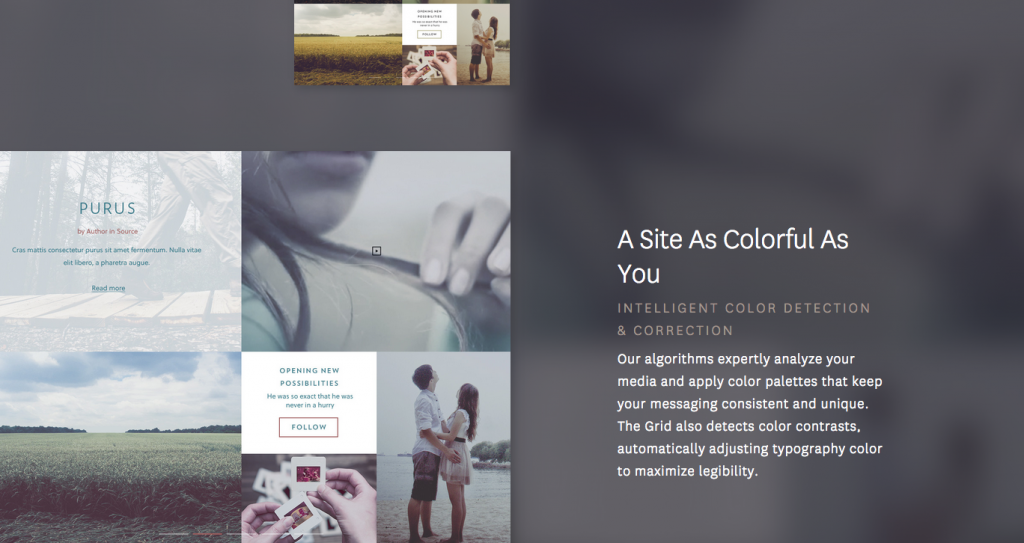 The Grid is a new website builder that promises custom websites that go beyond templates. This new service is still in the beta testing phase, but it's getting a lot of hype. The Grid promises to evolve and adjust to your needs — if you add a new photo, it will crop it to fit the perfect space, optimize the colors to fit your scheme, and adjust other content as needed. Check it out!
Price: $8 per month for Founding Members
Payment Solutions:
Paypal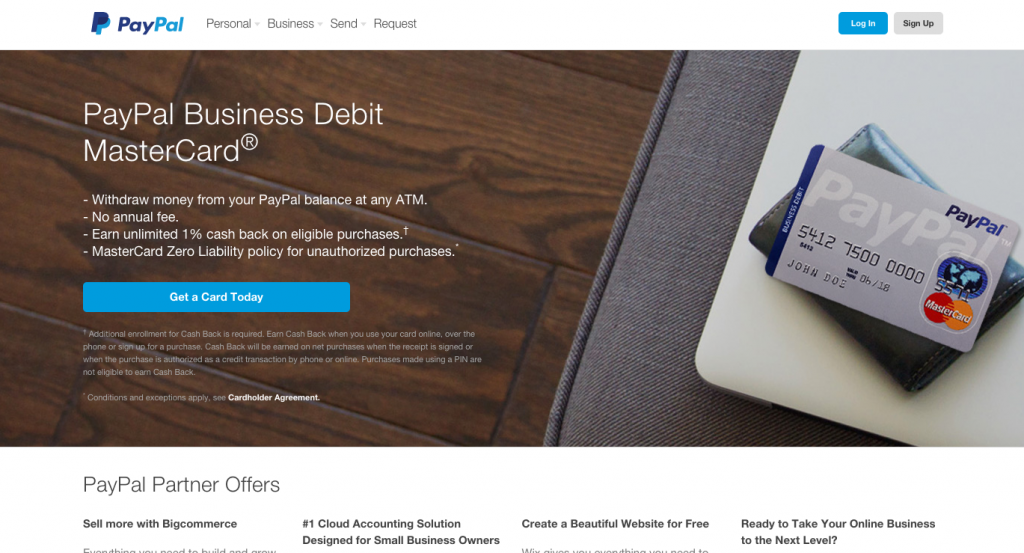 Offering Paypal as an option is a no-brainer — they have close to 170 million active customer accounts. If you prefer working directly with credit card companies, consider using Paypal as a secondary payment option. Paypal is sensitive to potential fraud, and at times, will freeze your account if they believe suspicious activity has taken place. For that reason, don't keep all of your revenue in a Paypal account, and instead transfer it to a business banking account.
Square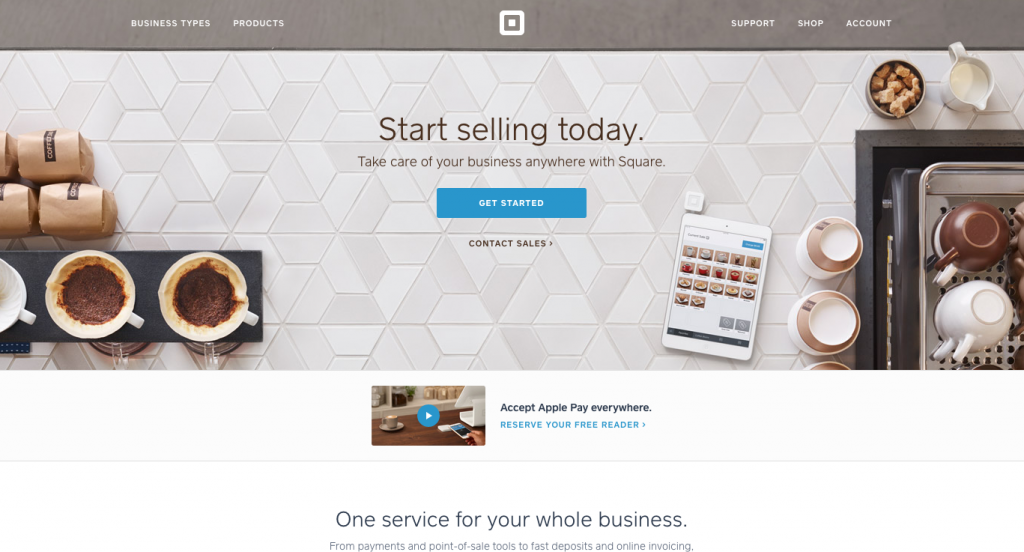 Square makes it easy for retailers and business owners to build a business from the ground up. If you use Square's mobile payment application or their POS system, integrating their payment function into your website is your best choice. It will help you to maintain consistency across your accounting processes.
Fun and Free Extras:
NounProject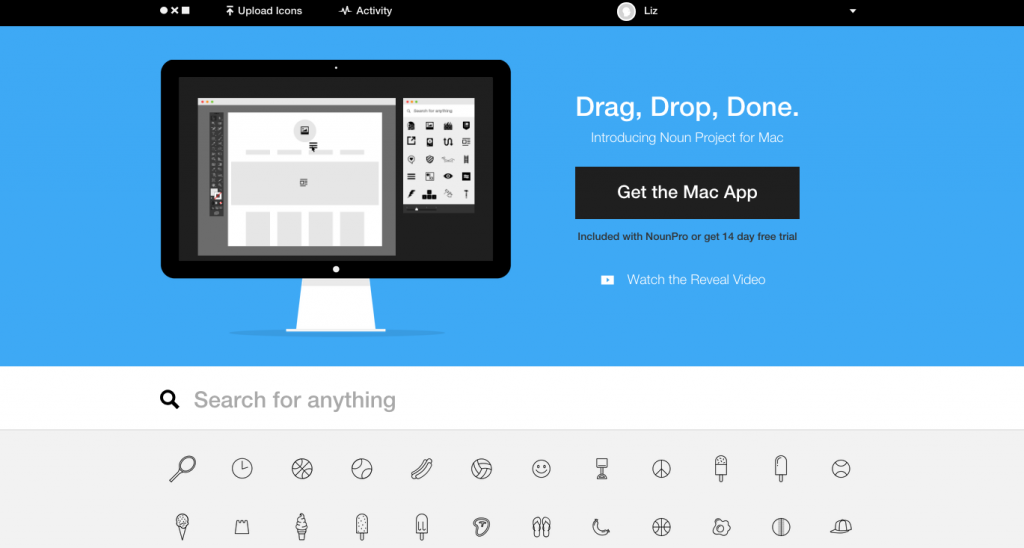 This friendly site crowd-sources icons to use on your website. Their mac application works in conjunction with website builders, allowing you to drag and drop icons. These extra details give your site a professional punch.
Google Fonts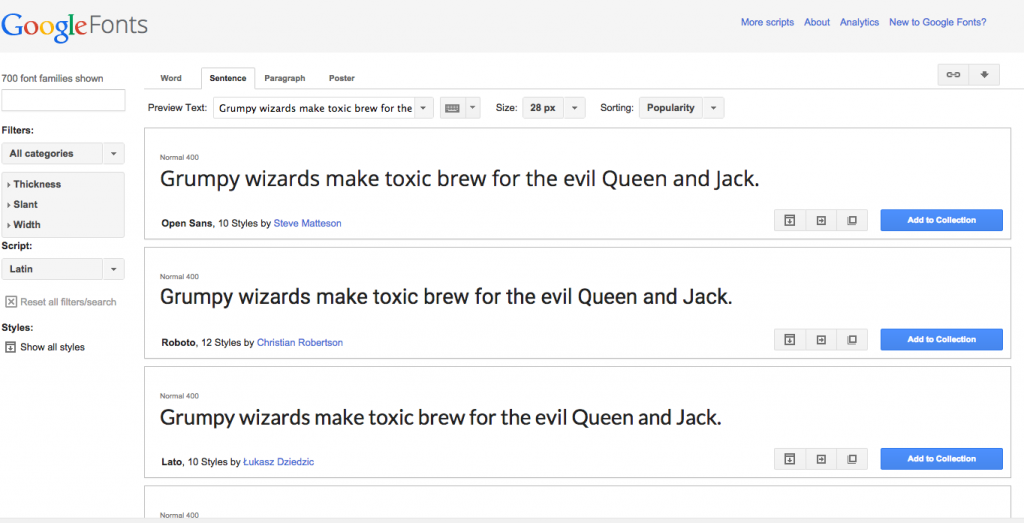 Fonts can be expensive, especially when you're new to design and don't know which ones will jive with your site. For that reason, Google fonts are wonderful resources for anyone who wants to put their own spin on a website template. Simply copy and paste the HTML snippet into your code. The website Font Pair can help you decide which fonts go together for the ideal combination.
Unsplash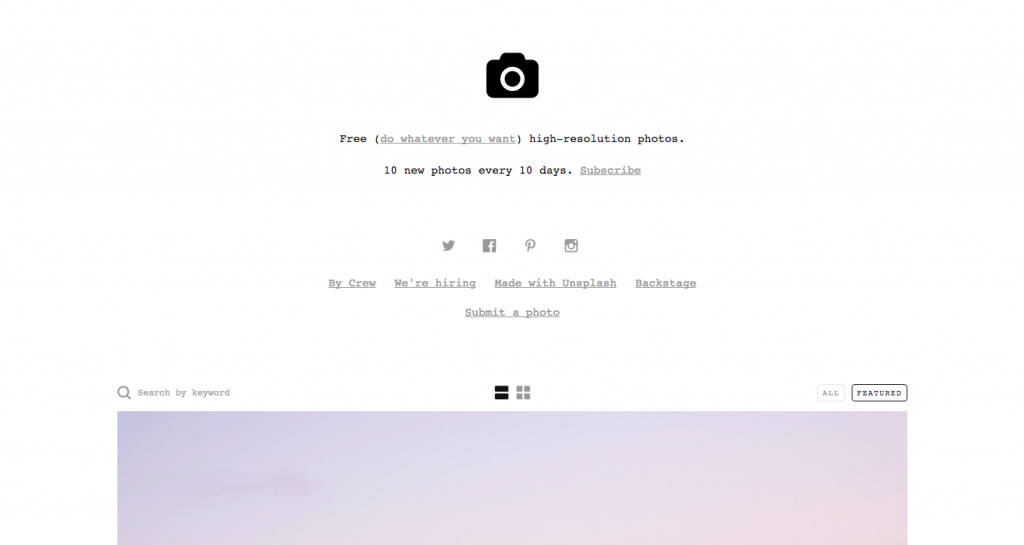 This highly curated site offers the most beautiful stock photos — if you can even call them that! Signing up for their email list means you 10 high-resolution photos every 10 days. It's a great choice for anyone who wants a steady stream of photos as a compliment to blog content or marketing copy.
Flickr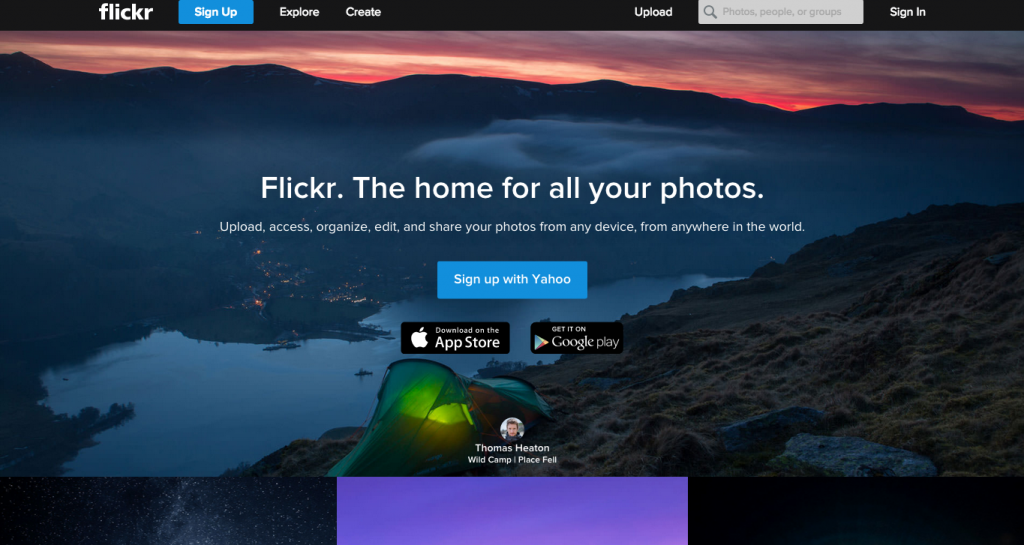 Flickr offers the widest variety of options for small business owners looking for photographs. The quality of photos varies significantly, so look for high-resolution photographs that match your aesthetic. When you search through Flickr, make sure to only consider photos that are available for commercial use.
These tools are helpful options to get you started on your way to a strong online presence.When in doubt, test it out. Most of these tools offer free trials — embrace them as an opportunity to see which ones feel most natural to you.
Are their any website-building tools you just can't live without?