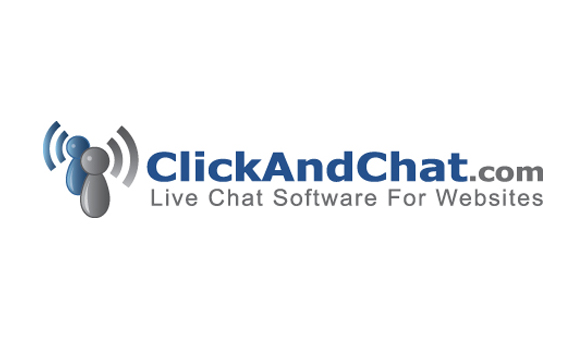 This month's customer spotlight is on ClickandChat.  ClickandChat is a live chat software for your website that allows you to monitor traffic to your site, chat one-on-one with your website visitors, and track their activity in real time.
ClickandChat was launched in 2008 to provide clients with a feature rich application, at a very affordable price. The idea for ClickandChat came as a result of using another live chat application on the market that just wasn't up to par and on top of that, cost a lot of money for what it offered.
How Did ClickandChat Come About?
Patrick Babaian comes from a strong background of startups.  At 16, he started his first business, a web hosting company and a few years later, decided to sell it when the web hosting market became over saturated. After selling the web hosting company he went on to launch several other businesses including an online data storage business, a web design business and a business consulting firm.
With a strong passion for startups and the web, Babaian launched Web Technologies in 2008 with the goal of being able to start businesses that he would be passionate enough about not to flip. He used a corporate name, Web Technologies, allowing him to constantly work on developing new ideas and web based businesses. The first 'brand' is ClickAndChat.com.
Why Use Live Chat?
Live chat is a great way to interact with your website visitors and potential customers.  Not only can you jump in at the perfect moment and offer the customer help,  it also gives your customers the comfort of knowing you're right there should they have a question.  Think of all the times you've had a quick question, but the thought of calling a company and waiting on hold until they could take your call was so daunting, that you didn't bother.
Live chat is also an invaluable tool for businesses to use as a backup plan.  Last month, we experienced an outage at Grasshopper and Babian reported that he saw their live chat volume nearly triple.  During an unplanned downtime, or the unlikely event when you lose the ability to communicate with your customers, live chat gives them the ability to still get in touch with you for those questions that just can't wait.  Live chat also protects your bottom line during unplanned events and ensures that you can still capture sales.
One thing that has remained constant throughout Babaian's career is the importance of customer service to the success of his businesses. " I've learned over the years  that customer service is the key to any successful business and most small businesses don't put enough of an emphasis on this when launching new projects. It will literally make or break your business," says Babaian.
Interested in giving live chat a try for your business? Patrick is offering Grasshopper customers a very generous $100 discount toward ClickandChat.  To take advantage of this offer, leave a comment below or tweet us.
Want to learn more about ClickandChat? Head over to their site or connect with them on Twitter.