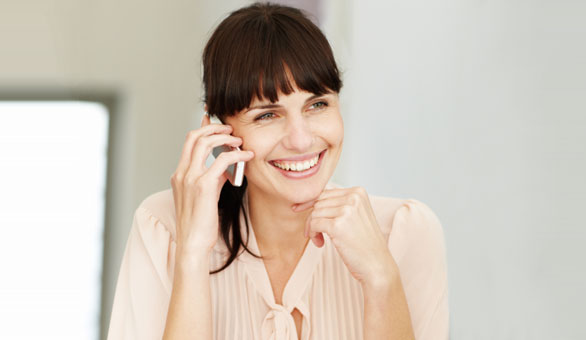 Phone ringing off the hook? What a great problem for a small business have! Though you'd probably agree that too many phone calls is preferable to the sound of crickets, managing a tidal wave of customer calls is a tough job.
Is it better to have an employee field every call? If you ask anyone who's spent an entire day fielding calls, you'll probably decide it's not.
After hearing how many times the same basic information was repeated and how many calls resulted in messages you or another staff member need to return anyway, all of the other things you could have had that employee working on instead of acting as a human voicemail greeting suddenly seem a lot more important.
As a business owner, we know it's essential to make sure our customers don't feel slighted by getting your voicemail instead of a live person but if you put the right information into your greeting, your customers still get great service while you free yourself or your employees up to do other things. It's a win-win for all.
How can you do this? Let's explore.
Answer Their Question
A lot of calls to small businesses are for basic information: hours, directions, event info and the like. Letting your callers know first thing that all of that information is available on your website can prevent voicemails even before the beep. Don't forget to mention your URL! As Keri Jaehnig writes on her business' blog, Idea Girl Media, it does another great thing too; it drives traffic to your site.
'Remember that website you spent lots of dollars getting up online?' Jaehnig writes. 'Don't you want your audience to visit it? In your voicemail greeting provide the simple website address. Put your event instructions there! Use social plug-ins, and make it easy for your contact to find the necessary information.'
Let Callers Know What You Want to Know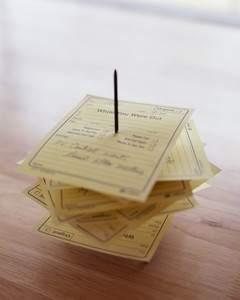 When a voicemail from a caller includes only a name and number, it's difficult to be sure the right staff member is calling them back at the right time and with the right information on hand. On the Bloomberg Businessweek blog, contributor Steve Hughes, president of Hit Your Stride in St. Louis, explains that the more explicit information requested from callers, the more efficient your response can be.
'Ask how and when callers want to be contacted,' he writes. 'Office number, cell, e-mail? Available right away, during lunch, after 5 p.m.? This is crucial because it cuts down on the phone tag and helps you to be more responsive and productive.' Like we said, it's a win-win for all.
Organize the Onslaught
Sifting through less important messages can make it tough to get back to your priority customers in a timely fashion. That's why we love Read Your Voicemail! With Read Your Voicemail you can have your voicemails transcribed into text and emailed to you. Then you're able to easily skim through all the voicemail messages and decide who you need to call back first.
The ability to have voicemails transcribed into text and emailed to you has became incredibly valuable for Jason Weissman, the 28-year-old founder of Boston Realty Advisors, whose commercial and residential real estate firm would receive up to 70 voicemail messages a day.
Inc.com's Ryan McCarthy writes that for Weissman, the importance of returning the right calls in a timely fashion means everything in the real estate business. After utilizing a voicemail-to-text technology, everything changed. Every voicemail message could be skimmed, prioritized and sifted through in a timely fashion.
'It's definitely a paradigm shift in terms of the way I operate. I really believe this creates an efficiency for our agents and gives us an edge over the competition.' says Weissman of the technology in McCarthy's article.
Don't slow down your productivity fielding unnecessary calls. From using your voicemail greeting to nip questions in the bud to efficiently sorting through text versions of your messages, make your voicemail work smarter for you.
Have any other time-saving tips when it comes to voicemails? Let us know in the comments!