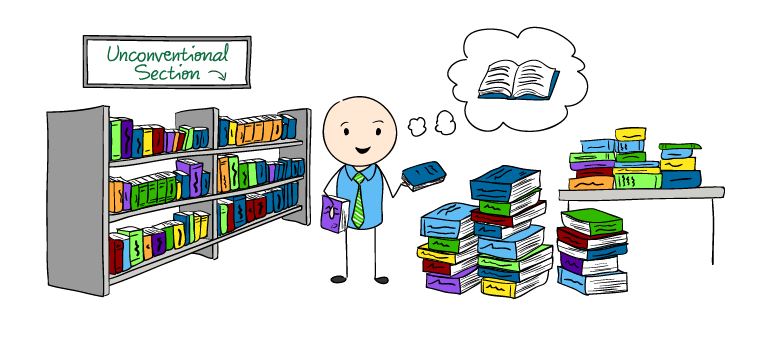 A startup is a special kind of business. It's chaotic, energy-charged, and moving at a million miles an hour. That's why creating and managing a startup can be an incredible (and exhausting) experience.
The old fashioned and standard business books aren't going to cut it. Sure, The Lean Startup is a must, but the following books can give you unique insights that go beyond the average book for entrepreneurs.
Unconventional startup books can teach, inspire, and get you going. Here are seven awesome reads:
Any Gladwell book could make this list-- you'd get something out of all of them-- but The Tipping Point feels like it was written for entrepreneurs.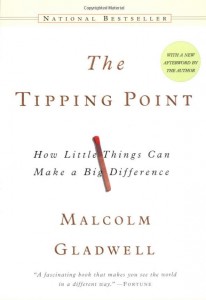 In it, Gladwell explores that unique moment when an idea becomes a movement, when potential becomes reality. It applies to everything - from changes in crimes rates to booms in fashion trends - but it has particularly valuable insights into why people buy what they buy, and how small, almost imperceptible actions can create the tipping point a startup needs to succeed.
You'll learn about:
The moment when an idea becomes a reality.

Which little things can make a huge impact.

How 'connectors' can fuel the fire.
Ferriss has an extreme personality and it shows in all of his books. There are some real gems in here that apply directly to how a successful business can operate with fewer people.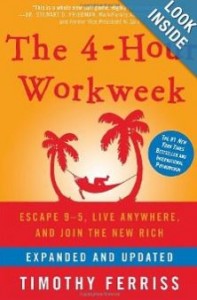 Startups are small and grow quickly, so they need to be lean and mean. Using the same strategies Ferriss uses to work only 4 hours a week, you can run your startup on a skeleton crew until it's ready to scale.
You'll learn about:
How Ferriss managed to go from working 80 hours per week to 4 hours per week.

How 'short work bursts' can lead to more productivity.

Why it's worth it to escape the rat race to build a successful business.
All the flashy widgets and features in the world don't mean a thing if you can't sell them. Pink's book isn't so much about how to sell as the phenomenon of selling in general.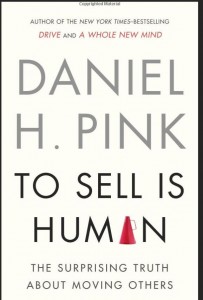 To Sell is Human: The Surprising Truth About Moving Others is a fascinating look at the human urge to share, the most effective selling strategies we use on a daily basis already, and how things like social proof and word of mouth can amplify your efforts in ways that advertising can't.
You'll learn about:
How everyone around us is sort of 'in sales.'

Three rules for understanding someone else's perspective.

Practical and actionable items that can help you market and sell.
This book should be required reading on the first day of college - it is that important. While Duhigg doesn't uncover anything that's new to science, he presents the nature of habit in such a simple, easy-to-follow way that you can't help but see exactly how it can affect your business.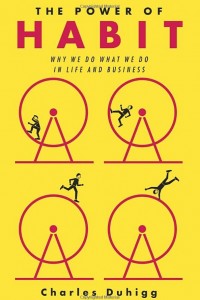 Creating the right habits, removing the bad ones, and building keystone initiatives that enable a successful organization - this is just some of the stuff Duhigg talks about.
You'll learn about:
How patterns of habit work within the brain.

How the marketers at Procter & Gamble managed to sell Febreze.

How focusing on everyday habits can lead to success.
Inventor, business owner, diplomat, writer, and revolutionary - Benjamin Franklin did it all, and then he wrote about it. In his autobiography he shares amazing ideas about organization, talking to people, generating trust, and building an audience.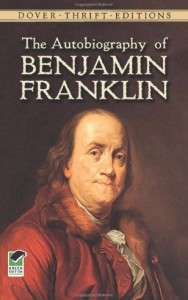 Who else to learn about organization and adoption techniques from than a man who helped America organize before and during the Revolutionary War, founded the Post Office, and invented dozens of gadgets we still use today?
You'll learn about
How Benjamin Franklin worked to build his personal brand.

Franklin's path to self-improvement.

Why habits, order, and organization are timeless.
The Art of War is something of a business cliche. Business schools assign it, entrepreneurs carry it around, and CEOs have annotated copies on their shelves.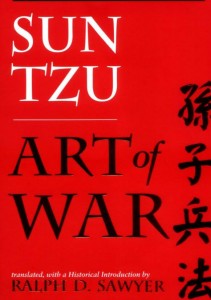 Yes, it's about war, but it's also about managing people, understanding the opposition, and organizing a diverse set of systems to move toward a singular goal. All vital tasks for a startup entrepreneur.
You'll learn about:
The parallels between business and glory.

Strategic thinking and how to use it to your benefit.

How military strategy can help with business.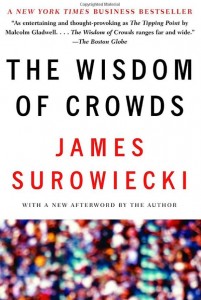 In the eight years since Surowiecki wrote his ode to group-think, the world has changed. Startups flourish on sites like Kickstarter and Indiegogo. Businesses manage staff through Elance and Amazon Mechanical Turk. Products are developed in the wild, almost constantly in beta instead of closed door labs.
Did Surowieki have prescience or a keen sense of observation? Either way, he saw the writing on the wall when he declared that crowds are better than individuals at solving problems, predicting actions, and innovating. As a startup, this should speak directly to the development of your product.
You'll learn about:
The power of crowds to make decisions and determine success.

How to leverage these crowds for business.

Why you should consider crowdfunding sites like Kickstarter.
If you've read any of the books above, please share what you gained. If you haven't but recently read a book that you think should be on this list, please share in the comments below!