The tiny coffee shop on the corner.
The trendy boutique down the street.
The dusty antique shop on the other side of town.
In communities all across the country, small businesses are quietly driving our nation. They're responsible for the majority of U.S. employment and job growth in recent years, and they perfectly embody the entrepreneurial ideals we hold so dear.
From providing the unique character of our neighborhoods to giving back within our communities, small businesses have shown up for us, and we have a million reasons to do our part in supporting them. Here are a few pretty big reasons you can feel good when you shop small this holiday season (and the rest of the year, too).
1. Small Businesses Create Jobs
It may seem counterintuitive, but it's the small businesses that drive our economic growth in the United States. When small businesses thrive, we see more job creation and a booming economy.
In fact, small businesses have created over 66% of all new jobs since 1995. They've added over 8 million jobs since 1990 — meanwhile, big businesses have actually eliminated around 4 million. Small businesses are also helping to grow the 'gig economy,' utilizing contract and freelance workers to help address their needs.
When you support local small businesses you're helping to spur job growth in your own community. With small business, it doesn't take much to bridge the financial gap between do-it-yourself and hire an expert. Your loyal patronage could be the difference.
2. More Money Stays in the Local Economy
When you take your valuable spending power to small businesses, more of that money stays in your local economy, instead of being siphoned off to corporate headquarters.
With the average purchase, 48% of the cost is recirculated within the local economy. At big chain stores, that number is only 14%. As John Rampton puts it:
Local business owners often have incentive to support other local businesses, patronizing local establishments for both business and personal reasons.
That means revenue generated when you shop small is used to purchase supplies from other local businesses, multiplying the economic benefits of your purchase.
3. Enjoy Fresh, Local Food
Ever walked by a farmer's market stocked with ruby red strawberries and luscious little peaches and found your mouth watering? Buying locally grown produce and other food products is one of the easiest ways to shop small in your community.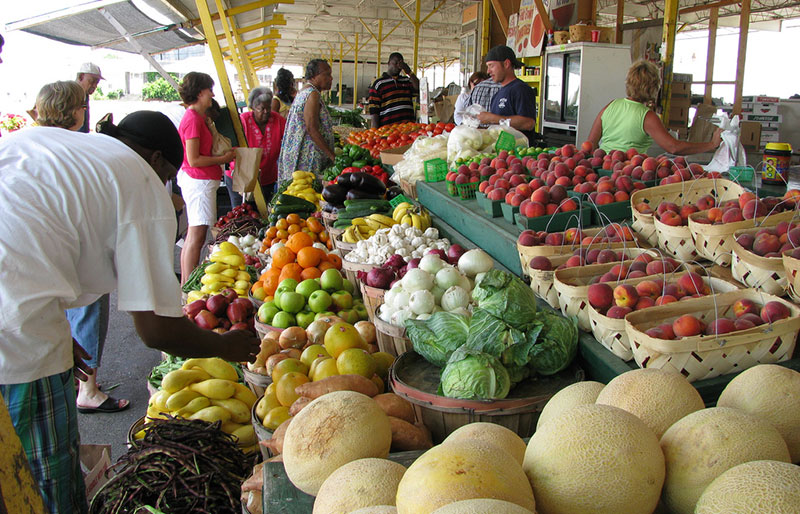 When you buy local food, you can rest easy knowing it's all-natural, healthy food — and you can feel good that you're supporting your community, too.
4. Find Unique Treasures
Sure, you can find nice holiday presents at Macy's, but you won't find anything unique there. Shopping small at local shops and boutiques means you can find truly one-of-a-kind gifts for your loved ones.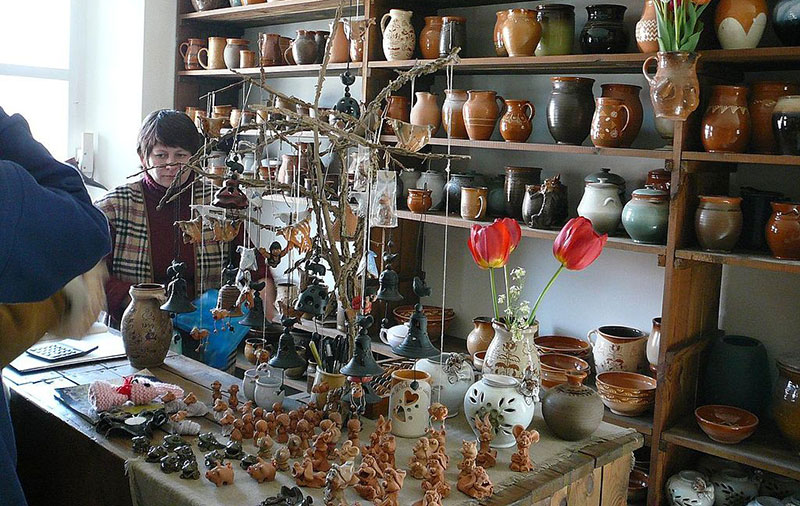 Take it from Sarah Perkins of The Boston Globe:
I like to find unique gifts and treasures, and at big box stores, you don't tend to find them. My parents owned a small business, and I think small businesses are what make our neighborhoods great.
Small businesses in your community are full of uncommon items just waited to be gifted. You can delight those on your holiday shopping list with more meaningful gifts — all while you contribute to your local economy.
5. Create a Diverse, Thriving Local Market
Every town in the U.S. has a Target and a McDonald's. What makes your community different? When you support small business, you're helping to protect your town's unique flair and keep the local market thriving and diverse.
In an article for Entrepreneur, John Rampton wrote:
"Local businesses give a community its flavor. Towns across America have similar chain restaurants, grocery, and department stores but that diner down the street where you have breakfast every Saturday morning is one-of-a-kind. The combined presence of your town's many local businesses makes it different from every other city in the world. By supporting those businesses instead of chains, you ensure that uniqueness is preserved as a part of your community."
6. Small Businesses are More Philanthropic
We already know that small businesses are more invested in the local community than big chain businesses. They're likely to multiply your purchase's impact by spending that revenue locally, and beyond that, they're also more inclined to donate to the greater good within your community.
Seattle Good Business Network found that small businesses donate 250% more to nonprofits and community causes than larger businesses. That means your dollar doesn't just go further, it can actually end up in the hands of local charities and nonprofits.
Shop Small All Year-Round
From the sense of community and warm customer service to the feeling of support your local economy, the benefits to shopping small are many. There are a million reasons to support your local small businesses, and with the holidays fast approaching, you even have a good excuse.