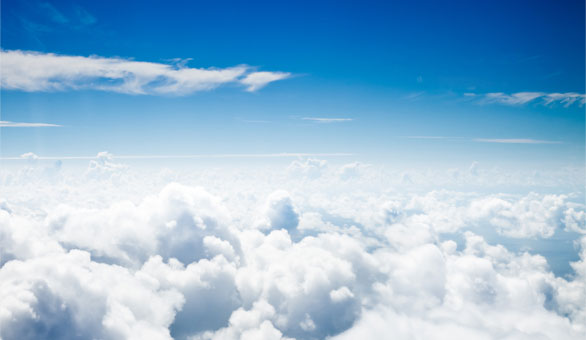 As an entrepreneur or small business owner, sometimes you just need a little pep talk, some outside perspective from someone who challenges the way you approach business.
When you're tired of listening to the radio or the daunting silence of an empty room, podcasts can be a fantastic way to break the monotony—and get your wheels turning with some new ideas while you work.
If you're a commuter, podcasts offer the chance to learn while you drive, and to escape your own swirling thoughts for a few moments and think at a strategic level.
Entrepreneurs around the globe are tuning in to podcasts, so we've compiled a list of mind-expanding ones for you to try out: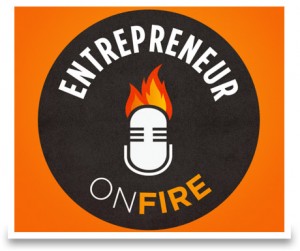 This daily podcast hosted by John Lee Dumas takes a peek inside the brains of entrepreneurs (everyone from the likes of Gary Vaynerchuk to Tim Ferriss) and is a Q&A on topics ranging from how they got started to their biggest mistakes.
It's refreshing to hear not only the success stories, but the failures of other entrepreneurs along the way—and how those changed their way of thinking. John lets his guests do the talking and leaves out any filler that might clutter their insight.
Frequency: 5 days per week
_Average length: _30 minutes
Why it's mind-expanding_:_ Allows the listener to step out of their own mind and into someone else's for a while, riding the rollercoaster of another entrepreneur's journey.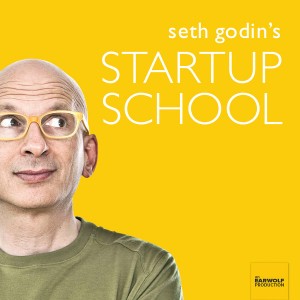 Seth Godin is an award-winning author and entrepreneur with a super popular blog. Not only that, but he's got a podcast series perfect for business owners.
Especially for the entrepreneur or freelancer who's just getting started, this 15 part podcast (it's actually excerpts from a live event) is a must-listen. The goal of this series is to push into difficult places and ask tough questions before jumping in with both feet.
The best part: everything in this podcast just makes sense. There are stories, metaphors, and real-life examples as you go that give this podcast easy-to-follow logic.
_Frequency: _Whenever you want (there are 15 chapters)
Average length: 25 minutes per chapter
_Why it's mind-expanding: _This one pushes your business brain to the point of being uncomfortable. Just like with building muscle, you've got to start small, and build up.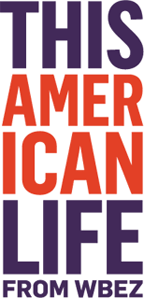 At the core of every entrepreneur is a story—and those stories are what fuel any business venture, marketing effort, or connection we make. Ira Glass takes a unique approach to storytelling through this podcast and turns the world upside down so we can examine it through a different lens.
You might laugh, you might cry, but you'll certainly walk away from this podcast refreshed and reminded of the value of storytelling.
_Frequency: _Once per week
**Average length: **1 hour
Why it's mind expanding: This American Life exemplifies the exercise of taking something mundane, small, or regularly missed and expanding upon it until it's made interesting--a good practice tool for storytelling.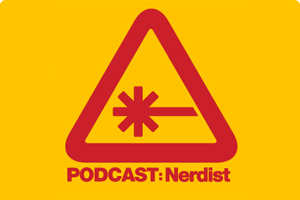 We love this conversational, off-the-wall podcast for its quirks and its randomness. Always featuring a celebrity guest, it's an "anything goes" where the hosts and the guest just talk like old friends for about an hour.
This isn't your traditional Q&A—it's more comparable to a night out for drinks to catch up. Great insight, strange topics…a nice break from the norm.
Frequency: Every Monday
_Average length: _1 hour 15 minutes
_Why it's mind-expanding: _For anyone who wants to brush up on their conversational skills, this podcast can give some great ideas on how to keep things moving and non-awkward.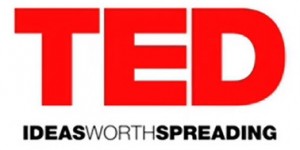 We could all use a little TED Talk once in a while, don't you think? Even if it's not directly on the topic of business, TED Talks provide varied perspectives, motivation and direction. On those Mondays that need a boost of inspiration, tune in to TED.
The great thing about TED Talks is they cover a wide array of disciplines, industries, and ideas. They also vary in length, so you can find a talk no matter how much time you have!
If you're not sure where to start, we recommend Simon Sinek's talk on "How Great Leaders Inspire Action."
Frequency: Varies
Average length: 5-20 minutes
Why it's mind-expanding: It's easy to get stuck in the details of our daily routines. These podcasts are helpful in reminding us to take a step back and think "big picture."

When techies John Siracusa, Casey Liss, and Marco Arment started a podcast about cars, they got derailed by conversations about new hardware, devices, and innovations. 'Accidental Tech Podcast' was born.
The ponderings, musings, and insights of these three super smart guys will encourage you to think about the world of technology, the tools you use, and what makes the world tick.
Frequency: Every Friday
_Average Length: _1 hour 30 minutes
_Why it's mind-expanding: _This podcast will encourage you to think of everyday products like car GPSs and smartphones in innovative and mind-expanding ways. Wouldn't you like to hear 3 extremely smart guys explain why iPhones are white?
Now it's your turn. What podcasts are enriching your business perspectives these days? What would you recommend to our readers?
Related Posts: