After many hours of studying market trends, researching target demographics, and implementing SEO keywords, you finally feel you understand what your audience wants.
Only it doesn't work.
The product that they bought instead…really? What did that company put in the Kool-Aid and how can you get the recipe? You wish you could get inside those customers' brains and learn more about why they made that decision.
While you don't have to have the pedigree of Sigmund Freud or Carl Rogers to help you with your marketing predicament, you can use simple psychologically to boost your success.
In this post we'll outline these concepts with examples of companies that have used them to successfully market their products.
And don't worry -- we haven't included any Freudian concepts that possibly would steer your company in a motherly direction (haha).
1. Encoding Specificity
THE PRINCIPLE THAT A STIMULUS ASSOCIATED WITH A GREAT EXPERIENCE CAUSES A POSITIVELY CONNECTED RECOLLECTION
You have a useful product but you just need an initial push to prove it. Encoding specificity can give you the extra boost.
You need to give your customers a great experience that's connected with your brand. Here's an example: since 2011, GroupMe, a mobile group messaging app, has established a presence at the South by Southwest Festival and used encoding specificity to associate itself with that concert experience.
GroupMe set up a food tent at SXSW and offered free grilled cheese sandwiches for those who downloaded the app. When those users reflect back on dancing the night away to their favorite bands then catching their breath and eating a grilled cheese sandwich, the audience will be reminded of GroupMe.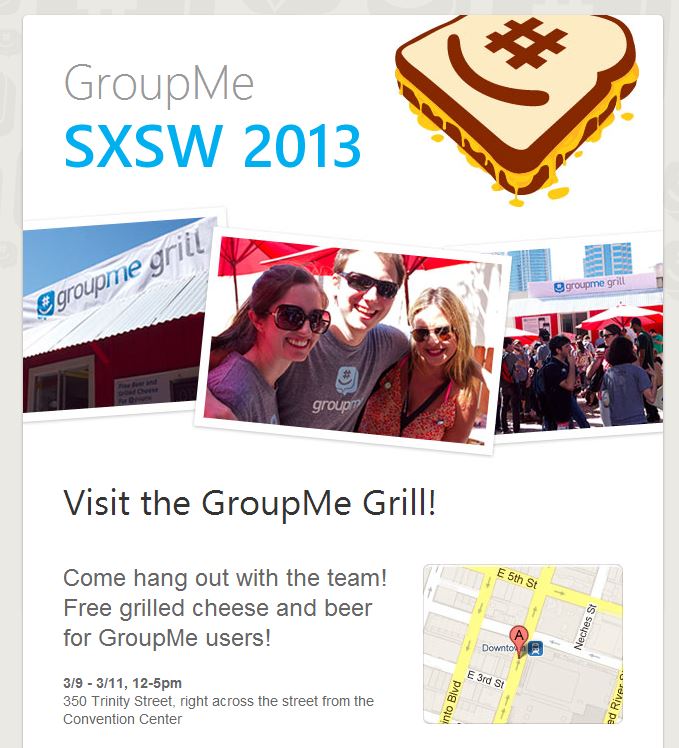 The results were immediate: During the 2011 SXSW, attendees sent more than two million SXSW-related messages via GroupMe.
In your own marketing practice, you should try to create this same unique connection with your product. If you can hit that right association with a fun experience, you'll already have a head start.
2. Extrinsic Motivation
THE PURSUIT OF ACTIVITIES THAT PROVIDE SOMEONE WITH MONETARY GAINS OR OTHER BENEFITS
Contests and giveaways through social media can definitely provide instant gratification for your audience. However, your company isn't automatically guaranteed results and recognition for giving away swag. If you use extrinsic motivation to its  potential though, you'll see substantial ROI.
Sometimes the product is so beneficial, the extrinsic motivation writes itself. Qwertee ran a Facebook Sweepstakes, where contestants were entered to win free t-shirts when they Liked Qwertee on Facebook and provided their email addresses. Qwertee gave away 1,000 t-shirts each week and soon reached its goal of 100,000 Facebook Fans.

Everybody won and that should be your goal too.
The following tools can help with your transition to becoming a giveaway guru:
Wishpond helps improve your numbers for social contests, landing pages, promotions, and email campaigns.

Rafflecopter advertises your contest across social media platforms.

WooBox provides the tools for various contest strategies, from photo contests to instant win prizes.
3. Collectivism
A CULTURAL ASSIMILATION WHERE EVERYBODY WORKS TOGETHER INSTEAD OF INDIVIDUALLY
"One of us, one of us!" is a good mantra for collectivism. When you have a group working together for a common goal, you show your brand believes in comradery and new ideas.
Reddit's "Ask Me Anything," which allows readers to ask any questions that they want to celebrities, has worked very well in getting their community involved and coming back to the website. For example: After just one question and answer in this forum, the conversation among readers is extended in a thread and provides further community response.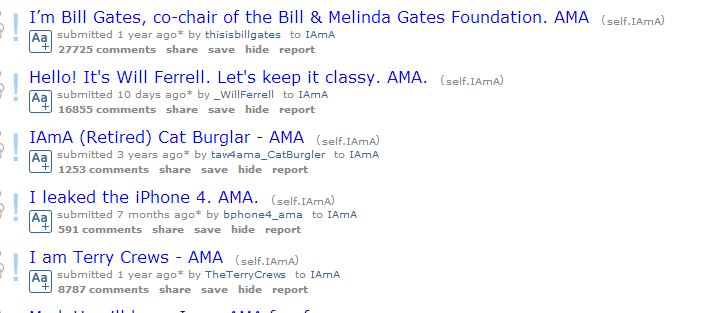 Are there fun projects for your own content that would work for crowdsourcing? If you can get your target audience involved with your content in a productive way, you're much more likely to gain brand loyalty from those participants (think message boards and comments sections).
4. Classical Conditioning
THE IDEA THAT A PERSON CAN LEARN TO CONNECT A STIMULUS WITH A DIFFERENT STIMULUS
Pavlov manipulated his dogs to associate the sound of a bell with food. The dogs would eventually salivate when they heard the sound. You can use this sort of classical conditioning in your marketing strategies, albeit without borderline animal abuse.
Take email campaigns. If customers receive (and possibly start salivating about) a useful message in their inbox each day, you can occasionally mix in other messages with the same initial results.
Bookbub has perfected the helpful email campaign. At Bookbub, you sign up for the mailing list and specify your favorite book categories then they email you each day with promotions for free and heavily discounted books.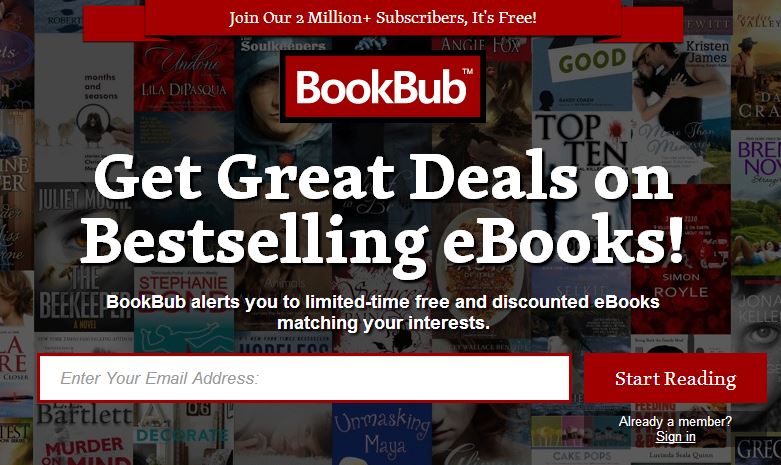 Each time a customer receives an email, her heart skips a beat because she has customized books waiting for her. With over two million subscribers, Bookbub has truly hit the bibliophile's pulse.
Although Bookbub doesn't email you anything except those customized, discounted offers, you could easily add an email with an event or other unrelated message and maintain that same initial feeling of bliss.
So, concentrate on establishing email and social media campaigns that customers look forward to. Then, you can mix in other messages without your audience feeling like they're receiving spam.
5. Need for Affiliation
AN INDIVIDUAL'S PURSUIT OF SOCIAL CONNECTIONS THAT MATTER
When you  use the consumers' need for affiliation, they want to be associated with your product so much that they become addicted to interactions with like-minded peers on your social media platforms.
That's the best case scenario. However, if your dedication to intertwine your product with social media isn't there, the audience will become bored and stop paying attention.
Giantnerd has made this full commitment to social media and found great success. The company sells outdoor equipment and targets bikers, hikers, and snowboarders with a few different social media strategies.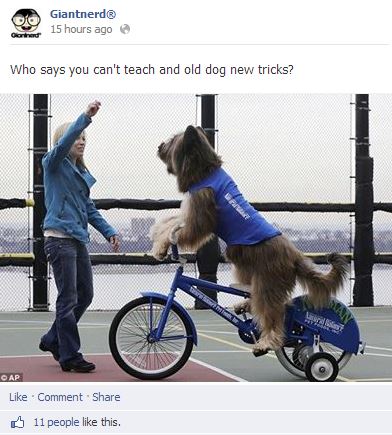 Along with incorporating the Like button with their products and offering exclusive deals when customers join their Facebook group, Giantnerd has developed their own exclusive networking community. 
If this wasn't enough, Giantnerd also offers Wikinerdia, which is a community dedicated to helping newbies learn about the best products, proper terminology, and other outdoorsy knowledge.
In your own marketing tactics, you should focus on what makes your product special and appealing to your audience. Are there issues that could be solved in a community similar to Wikinerdia? For the initial pitch to join your Facebook group, are you offering a discount or other incentives that stand out?
6. Acculturation
THE PROCESS WHERE PEOPLE CHANGE WHEN THEY ARE IMMERSED IN AN UNFAMILIAR CULTURE
When you are having trouble figuring out how to immerse your product in a culture that isn't accustomed to what you offer, you are trying to figure out the acculturation.
Food Bank for New York City had this exact problem. This organization wanted low-income teenagers in NYC to eat healthy food, but these teens thought it was too much work. With the help of the AMP Agency, Food Bank used focus groups and shadowed this culture, and concluded that these teens were willing to eat healthier but in small steps.
With the promotion of "Change One Thing" in advertisements throughout the neighborhood, Food Bank was able to immerse itself into a culture that wasn't accustomed to it and succeed with its objective of getting teens to choose healthy foods.
If you want to become assimilated into a culture, you should take a cue from Food Bank and travel to that area and study the culture. You should ask questions and see if you've got culture-specific problems.
How Did This Make You Feel?
Are you psyched to try out these techniques? Is your mind blown with all the possibilities? At the very least, hopefully this blog post helped introduce you to how psych principles can improve your business.
This is just the beginning. Pay attention to your favorite marketing campaigns and evaluate how they're getting into the customers' heads. You'll discover being a mind reader isn't the only way to truly know your audience.
Your Turn: Do you think it's totally crazy to turn to Psych. 101 to promote your business?