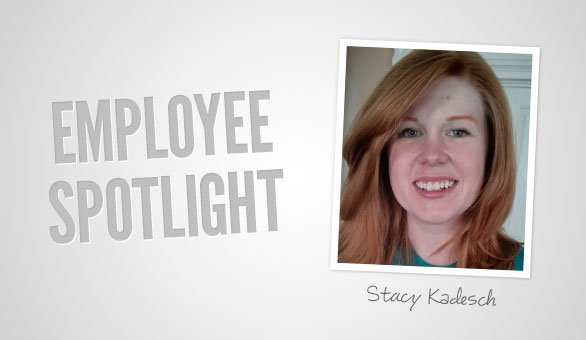 Hi, I'm Stacy! I'm the Office Manager here at Grasshopper. I'm the person you go to if you need help putting together a fun event, booking flights, shipping a package, or refilling food and snacks. I'm the unofficial 'office mom!' It's a super fun job that has lots of rewards, professionally and personally.
I'm not only an office manager, but I'm also a culture-driver. It's my responsibility to make sure Grasshopper employees are happy, healthy, and excited about coming to work. I've learned a lot that can help other office managers and company culture hounds.
Here are 6 of my tips for creating awesome company culture.
Figure out the office fax/copier on a level that can be helpful to others. Most copy machines are frustrating and can really slow up the works.  Being a little knowledgeable is enough to be a lifesaver to your coworkers and beyond.
Feed them fruit. Bananas = brain food.  Most people love them.  Apples and oranges, too.  Find out what day they are on sale at the grocery store and stock up. People love fruit, no matter the time of year.
Listen in. I spend a lot of time in our kitchen, restocking healthy snacks and making sure we're neat and clean. The kitchen is a hub of social activity, so I'm able to pick up on moods, major projects, and life happenings.  I take these opportunities to ask questions: 'Do you like the snacks I'm buying?' 'Who's winning at pool?'  'What's happening this week?'  I've found by simply asking questions, I'm able to get information that helps mold positive culture and office dealings in simple and effective ways.
Leave your desk. By forcing myself out of my desk, I'm able to see what's happening around the office and get perspective on our current culture.  I'm always interested in what people have to say and if I can give back positivity to my coworkers because of it, I'm doing my job well.
Celebrate random events. Celebrations aren't always major holidays.  Keep track of people's birthdays, fun days of the year (like pie on Pi Day), and other things happening around the office.  Do trivia on random days and inter-office contests when you can.  It keeps things fresh, and makes people feel special.  And who doesn't like to feel special?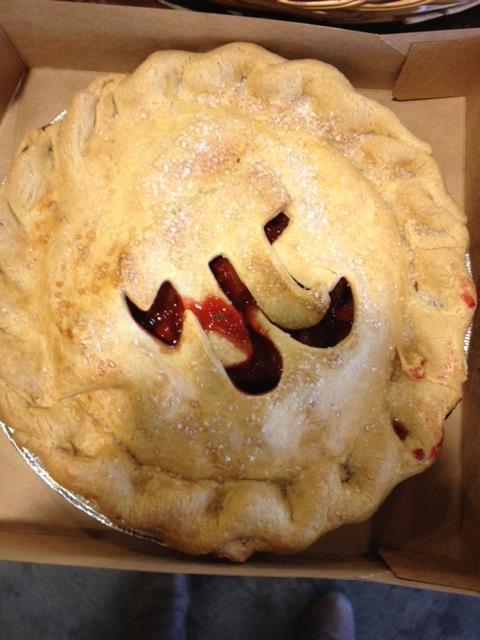 Create happiness! (This is also my life mantra). Being an office manager means making sure all the basic parts of the office-machine keep going.  It feels good to keep others comfortable and happy while they're working, so try to do the best thing for people whenever you can - it's as simple as that.  It doesn't have to be expensive to be amazing, appreciated and remembered.
I read somewhere once that successful people 'bring their whole selves to work,' an idea that people are more productive when they balance their personal and professional commitments. Grasshopper really acknowledges this on a company-wide level:  we hire the right people to do the job, who not only work hard and do great things, but bring a fully-realized personality to work.
It's a great place to be...and I'm so happy to be office manager and culture driver.
What do you believe makes great company culture? As a leader, what do you do to instill happiness in your employees? As an employee, what helps you stay motivated and content?
Related Posts: