Sometimes, getting new customers in the door (or to your website) is really, really tough.
Every business has dry spells, but there's also a point when those dry spells start to make you nervous. You've sent the direct mail pieces. You've joined a local organization and are shaking hands all over town. You've even put an ad or two in the newspaper hoping to get some new customers in the door. But still, you're not really acquiring many new customers.
What now?
It's true that growing a business takes time, patience, and a lot of trial and error. But it also takes a little creativity, too.
So we've gathered some of our favorite creative ways businesses have not only increased their brand recognition, but hooked some new customers, too.
These business owners thought outside the box to wow their current customers and made bold moves to acquire new ones.
1. Storenvy -- A Relevant and Helpful Giveaway
This growing online marketplace is constantly working to attract and retain storefront owners to use their service (instead of competitors like Etsy and BigCartel). A while back, they decided so surprise some of their shop owners (both old and new) with something useful—custom packaging tape!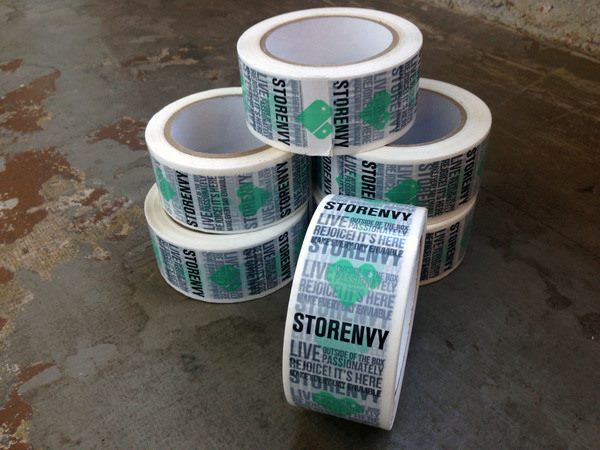 Not only was the tape a nice, free surprise for unsuspecting shop owners, but it wasn't just a throwaway knick-knack—it was relevant and helpful. And for Storenvy, it was an extra way to reinforce their branding as it was printed in a repetitive pattern all over the tape.
So the next time that store owner sends out a package sold via their Storenvy shop, the purchaser would be reminded of the nice marketplace that made that perfect transaction possible. Way to go, Storenvy!
2. Blessings on State Bed and Breakfast -- Give to Everyone
When this small B&B located in central Illinois was asked to donate a one-night stay for an area golf scramble's silent auction, Innkeeper Gwenn Eyer decided she would use this opportunity to go above and beyond the request.
Instead of giving a completely free night's stay to just one prize winner, she instead opted to offer $50 off a one-night stay (about a 33% discount) to every single participant.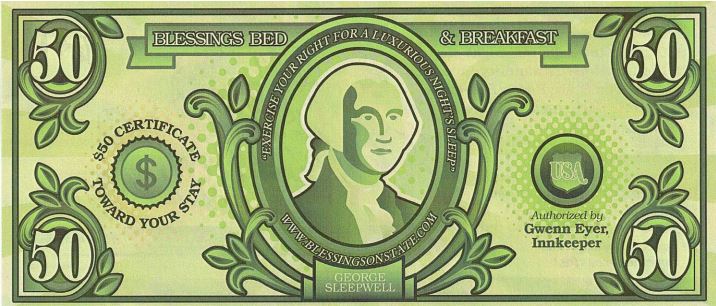 Not only did this drive up her tax-deductible donation, but it incentivized every area golfer to visit her Inn. She knew that if she could entice even a few golfers to come for a stay, the referrals and repeat customers it would generate would be worth the discounted room rate. Added bonus: She got to share her website with all of the participants, too—another way to encourage conversions.
3. Fictionfield -- Stick 'Em Everywhere
This burgeoning clothing brand is online-only, but their stickers can be found near and far. The brand's signature rocket logo sticker (along with a few other motorcycle patch-like versions) are included in every order, but are also carried along on every trip by the brand's owner…you know…just in case he finds a good place to stick one.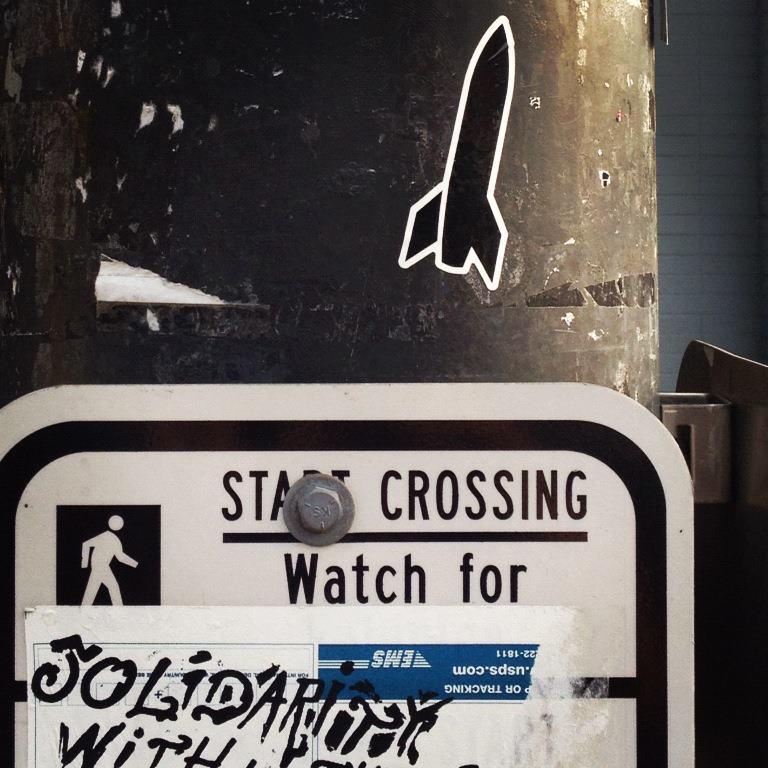 Stickers are a grassroots approach to expanding branding recognition and shouldn't be overlooked as a means to attract new customers. They're a low cost add-in and can be a great referral source. Curiosity is a powerful tool—and who doesn't love a good sticker?
4. Sarah Petty -- Make Your Existing Customers Feel Special
Sarah is a boutique photography business owner who is known for her unique marketing materials. For example, every December, she sends her clients a pop-up paper Christmas ornament featuring photos she's taken of their family over the years. And when a client receives their final prints, they are packaged as goodie bags with much more than just the photos themselves—they're more like a care package—highly customized and well-branded.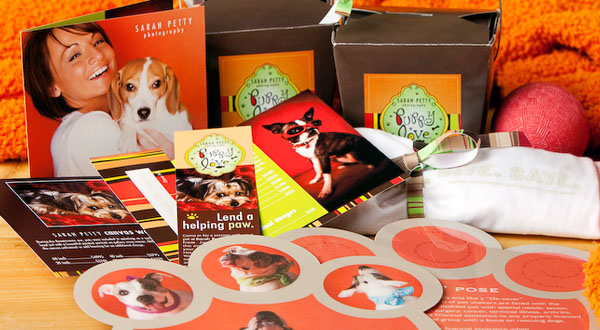 Because she takes the time to make each client feel special, pampered, and like they're truly getting their money's worth every time, it creates a powerful referral system—and she constantly sees new clients. This avenue is unique because it's a great way to attract a certain kind of new customer—not all of the new customers; just the ones that fit within her niche.
5. M. Brady Clark -- A Creative Spin on Standard Materials
Most standard business cards are boring. We stuff them in pockets, purses—and they end up in the trash. But if your business card offers something unusual, others are more likely to hold on to it, show it to friends—it will make people pause and actually look at it before cramming it away.
M. Brady Clark took a creative spin on his business cards (which, is appropriate as a logo/apparel designer, don't you think?) and incorporated his signature specs into a cut-out.

We've seen a lot of business cards in our time, but ones like these that make a lasting, impactful impression are the ones that are truly effective. When working hard to forge new connections, this is a great way to keep your contact information front and center in new customers' eyes. Quite literally, in this case.
6. Hawaiian Tropic -- Get Powerful With Simple Imagery
A picture can say a thousand words, right? That was the thought behind Hawaiian Tropic's Extreme Waterproof sunscreen poster that was used as promotional material in retailers' stores. The image is eye-catching, interesting, and communicates a message that's to the point: this sunscreen is NOT going to wash away with water.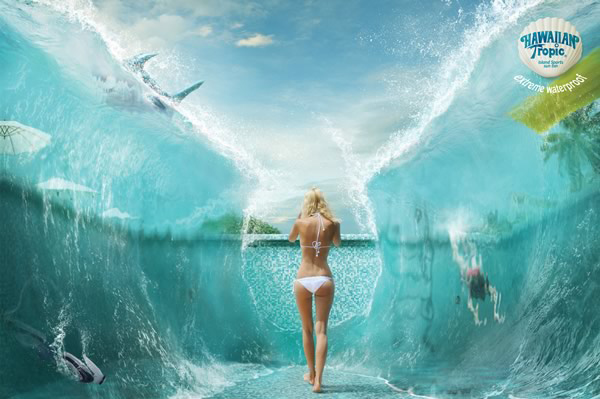 If you're going to take the time (and spend the money) on printing posters and fliers, strong images, few words, and simple messages work best. If you follow those guidelines, you can generate a strong impression that makes new customers remember your brand when they go looking for what you offer. In this instance, it's sunscreen. Message received.
Go Above and Beyond
The common thread through all of these examples: These businesses go above and beyond when it comes to treating their past, present, and future customers well. Get creative if you're in a rut and have worn out all of your stand-by methods when it comes to attracting new customers.
Try something quirky, surprising, and unexpected that will make your current and past customers love you even more—and tell their friends about it, too. Be bold, and go above and beyond the normal call of business. It might cost you a bit more, but it will be worth it in the long run.
Your Turn: What creative strategies have you tried to acquire customers? What have you found works the best? Please share!