Ugly flyers, cheesy business cards, websites that look like they're from 1999-- ick!
Everyone has seen bad design, the stuff that really makes you cringe and wonder what that business-owner was thinking.
Sometimes this happens because of a small budget, lack of a marketing team, or not understanding (or believing) the connection between good design and good marketing.
Don't let this be you.
Just because you've got a low—or no—marketing budget doesn't mean you have to settle for ugly marketing materials.
Let's be frank: Many people will judge the quality of your aesthetics. This is especially true online: good design can bring up to 20% higher click-through rates in a field where clicks are king.
Here are 3 free marketing design hacks perfect for small business marketing:
1. Find and Use Free Stock Photos
Find 'em
Not a skilled photographer? Fear not! You don't have to hire a professional to get great photos for your marketing materials.
There are a lot of free stock photo databases online. Most of them aren't very good (corny photos of people with fake smiles), but there are a number of diamonds in the rough.
We love morgueFile. Their images are great, they have an excellent and plentiful selection, and their interface is enjoyable and easy to use. All of the images are user-submitted and high-resolution.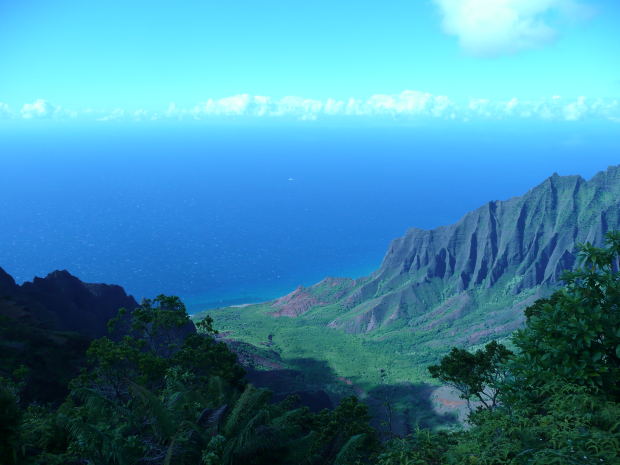 An example of the beautiful images available for free on morgueFile
These sites are also great for finding stock photos:
Use 'em
Once you have the images, you may want to edit them, adding text overlay or your logo.
You don't have to plunk down a month's salary for Photoshop. Free, open source programs like Gimp (for photo-editing) and Blender (for 3D animation and video editing) are available online. The open source community is committed to helping others, so there are bound to be people to help you learn to use the software.
If you want to go even simpler (but with less freedom), check out Canva, which is a full-on in-browser design system specifically crafted for online design. Some of the images on Canva cost money ($1!) but many are free.
Canva can help you create great graphics that you can use for your online presence, especially on social media.
2. Use Social Media to Your Advantage
Twitter, Facebook, Instagram, Tumblr...what do they have in common?
They're free.
Soak up some online real estate by plunking down ownership on the networks. If you haven't got around to building a website yet, you can always send prospective customers to a Facebook page.
Use Facebook as a Starting Point
Many small businesses, especially restaurants and bars, have a Facebook page instead of a website. Facebook lets companies upload business hours, contact information, and photos. You can change your settings so that your fans can post more or less content on your page.
The benefit of using Facebook as your website is, well, you don't need a website. Design is already done, and the platform is extremely easy to use. Unfortunately, it leaves you with zero control over your design. Only having a Facebook page diminishes your professionalism as well.
I don't recommend having Facebook be your primary website, but it's a good start, and can be used as a placeholder. However, if you're targeting an older (than 50) demographic, Facebook is a great place to market. Facebook is extremely popular in this age group, and for people that didn't grow up connected to iPhones, its an easy way to connect online.
Use Tumblr to Create a Website
Consider making your company's website on Tumblr. You don't need a background in design and you can get up and running super fast.
Purchase a URL and have it direct straight to a Tumblr, pick a theme that best suits your company. Having your homepage be a Tumblr allows you to, say, have one column be static information: contact info, store hours, a masthead, company images, anything like that; one column to be a running blog and one column to be an updated stream of images, or any combination thereof or any other information you want your customers to see.
Tumblr also allows you to build 'pages,' which can be static. You could build a page that has all of your product descriptions on it, and link to that page from your homepage. Tumblr has many of the resources that building your own website would have, but it's free, easy, and all handed to you with very little programming knowledge required.
Tumblr also makes use of tags and SEO, so you can move up in Google results when a potential customer searches for your product.
Check out the beautiful site that Lure Fishbar, a sushi bar in New York City, built on Tumblr.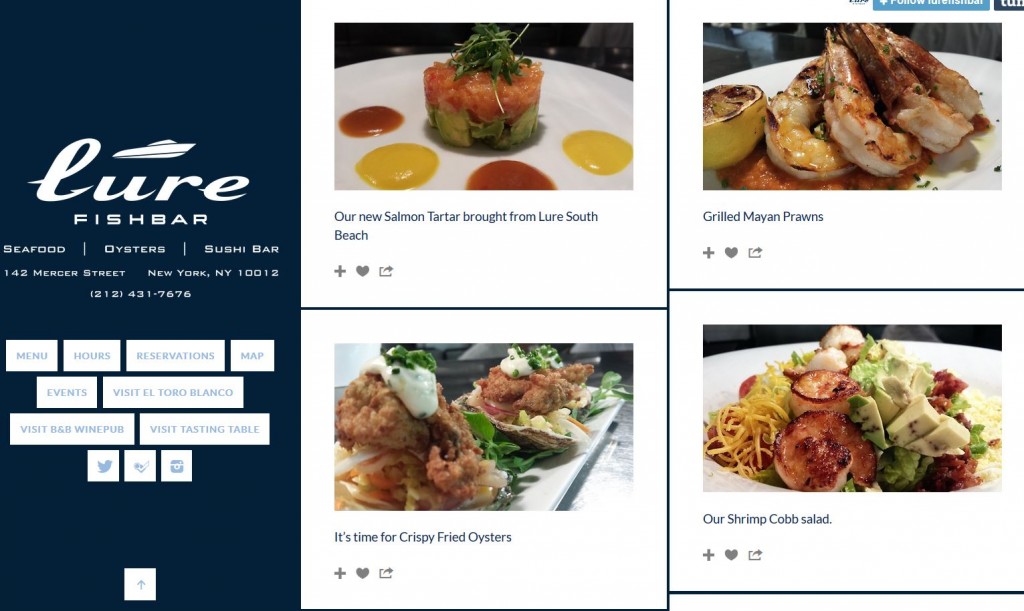 How could you not want to go there after seeing that?
3. Embrace the 'Handmade' Aesthetic
With the current popularity of do-it-yourself crafts (just surf Etsy and Pinterest if you don't believe me), you can embrace a lo-fi aesthetic in all of your marketing.
Design doesn't need to be shiny to be good. You can shoot for cute and homemade.
If you're a brick and mortar store, especially a bar or coffee shop, your blackboards, menus, and other displays can have a cool handmade aesthetic to them simply by actually being handmade.
We've all seen the clever bar and coffee shop blackboards that have gone viral online: use your own wit and potential lack of artistic ability to create eye-catching outdoor displays that'll bring customers in and encourage them to share.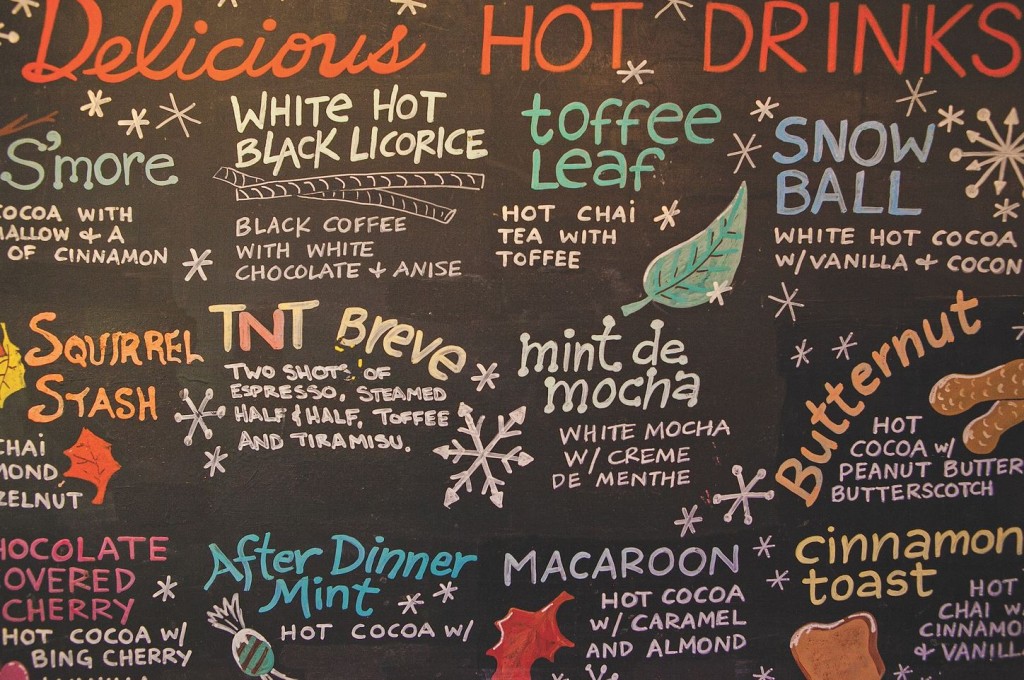 The cost? A little bit of time to plan the image, draw it, and clean chalk off your hands.
Need a cool business card? Consider hand-making something and then scanning it into photo-editing software.
If you have products, choose a cool minimal design instead of a super fancy one. For example, look what the Maine Beer Company uses for their labels: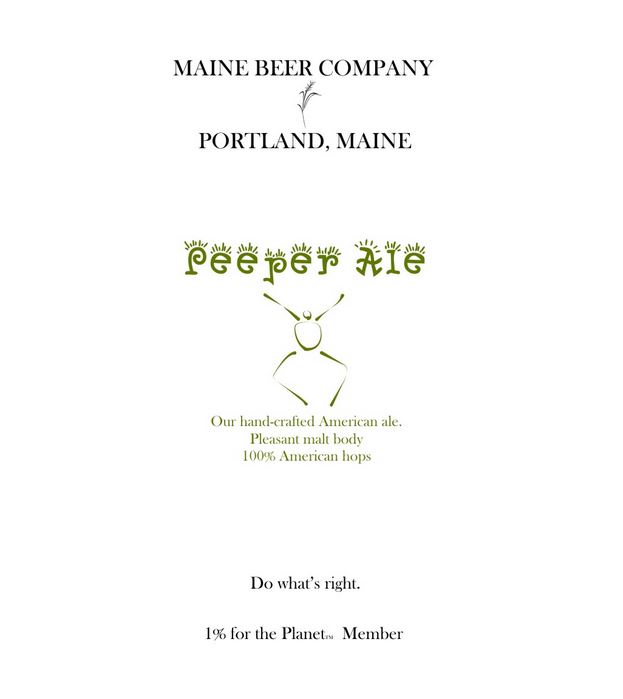 Your web presence can be minimalist too. Presenting information as clearly and simply as possible won't cost you much money. All it takes is some time, common-sense, and practice.
If you're a small company that prides yourself on being small and personal, a cool DIY handmade aesthetic can only help your marketing goals.
Some Don'ts
Don't try to get designers to do free work for you 'for their portfolio.' It doesn't work and designers resent it.

Don't exploit a design intern to do all of your design work. Design is a practiced talent and should be rewarded with pay.

Don't go for the cheapest option when it comes to design, you'll really get what you pay for. Even if it's all you can afford, it'll cause great harm to your company's image if you put out bad design.
Embrace your design budget limitations and make something great!
Your Turn: What free design hacks do you use for your marketing materials? Dish it and help a fellow small business.