Quality, relevant images can take your website, content, and social media from good to awesome, but who has the time make them?
Believe it or not, you can find or design awesome, high-quality visuals without being a design expert or investing hours a day. There are a ton of tools available online to help you do it.
We've pulled together some of the best online image tools to help you find and design everything from visuals and quotes to logos. Bonus: most of them are totally free to use.
Find Images
If you're looking for quality images to use on your website or social media, look no further than these searchable tools. All have tons of awesome photos that you can use and alter royalty-free.
The important thing — if you're not taking your own photos — is to make sure you have permission to use or alter the images you find online. The tools below include only photos that are copyright-free and cost-free for you.
Here are examples of the kind of quality images you can expect from each of these tools. The below screenshots are results from searching 'landscape.'
Pixabay's database of photos is searchable, so you can find exactly what you need quickly.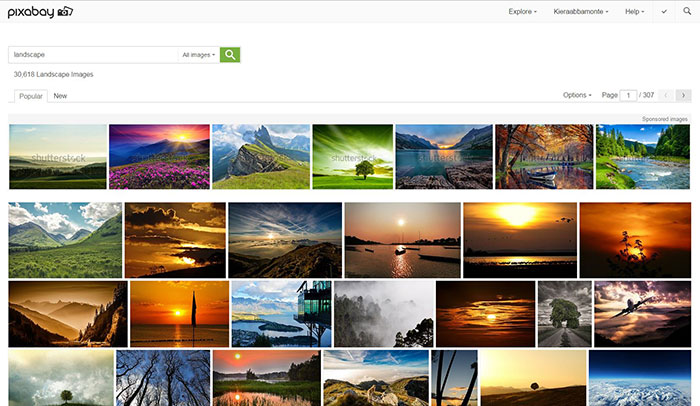 You can search Pexels' database for whatever you're looking for. If you're not sure exactly what you want, their database is categorized into broad categories like "summer," "technology," and "nature."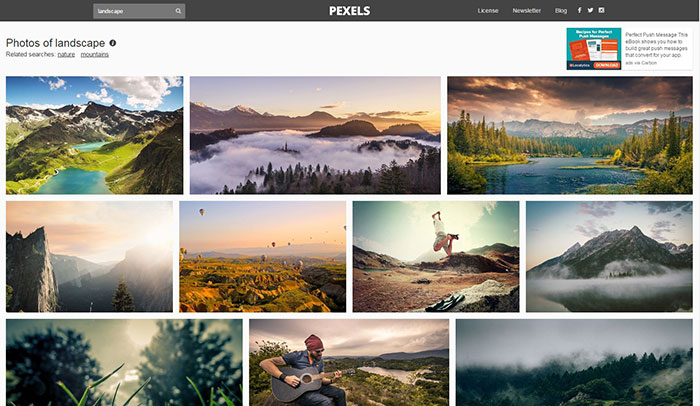 Unsplash has super high-quality photos, but their database isn't searchable or broken into categories.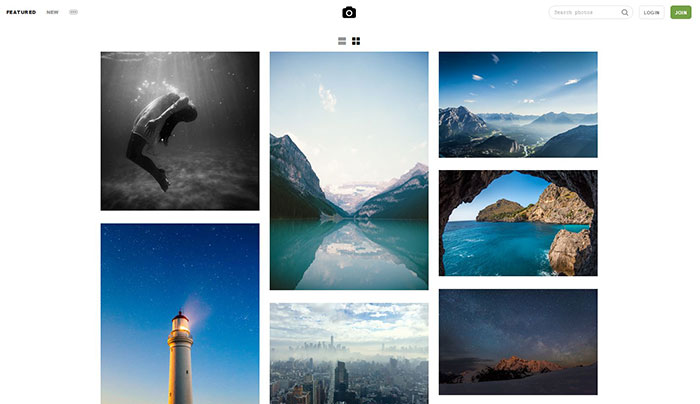 Creative Commons search allows you to search for reusable content through other large databases like Flickr, Google Images, and YouTube. You can select if you want to use the content for commercial purposes or modify it.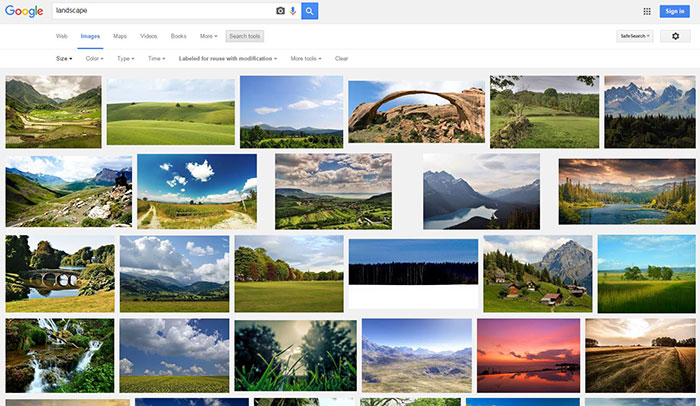 Simply give them your email address and Death to the Stock Photo will email you quality, reusable photos every month. With their Premium membership, you get access to the whole database.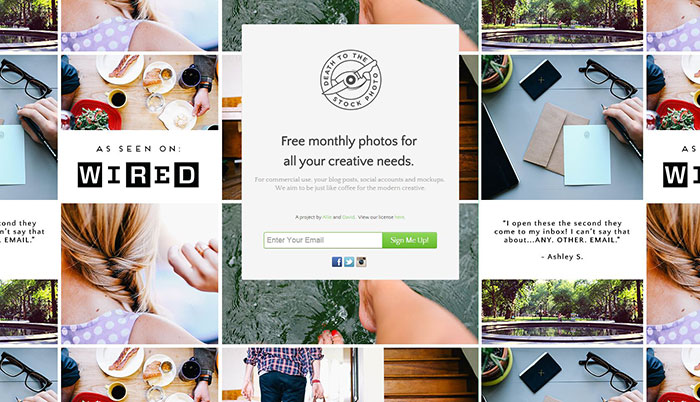 Free Images is both searchable and categorized, so no matter what you're looking for, it's no more than a few clicks away. Their free database is extensive, but for even more options, they have a premium membership, too.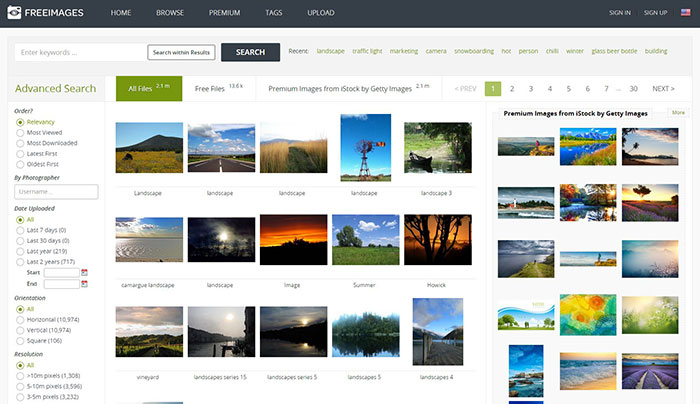 A database of photographs by Ryan McGuire that are free to use for personal or commercial projects. Images are organized into categories like "animals" and "whimsical," and new photos are added every week.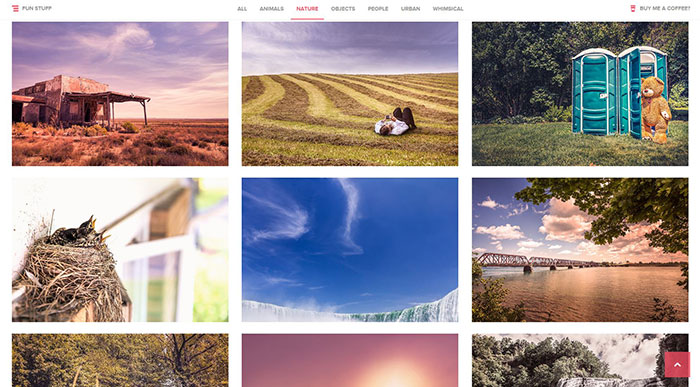 morgueFile is a large database of hi-res photos. It's searchable, so you can find exactly what you're looking for.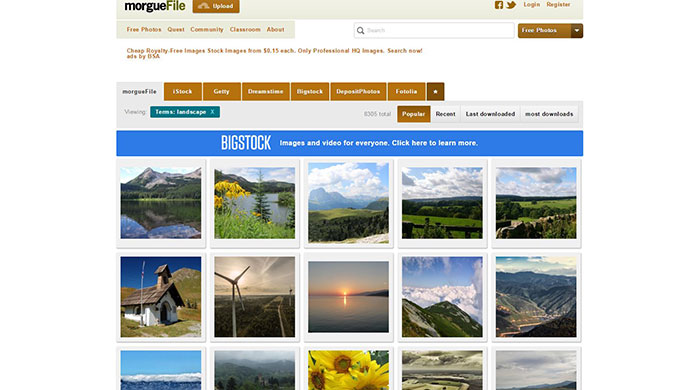 Public Domain Pictures is both searchable and categorized into groups like "top images" and "seasonal photos." However, some photos do require property release if you want to use them for commercial purposes.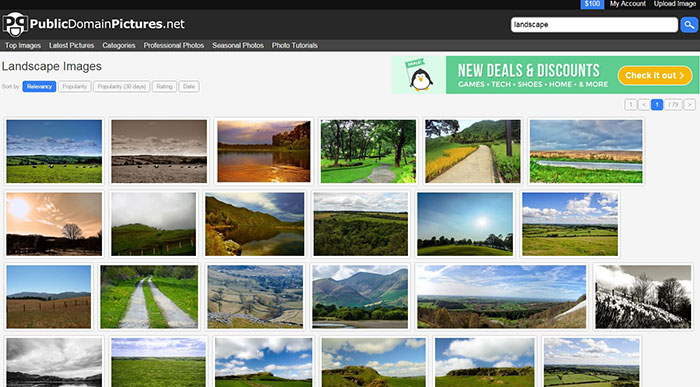 Stockvault is a repository of over 60,000 free images. You can search their database, browse categories like "animals" and "industrial," or check out popular searches like "business" and "nature."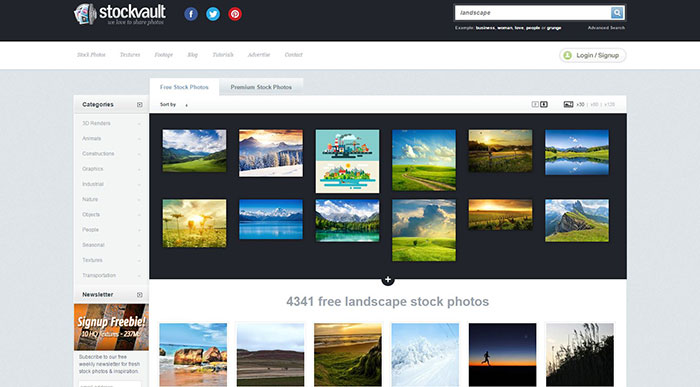 Wikimedia Commons is great especially if you're a frequent user of Wikipedia. The page and categories are organized similar to a Wikipedia article. You can search by specific terms or by topic like "science" and "society culture."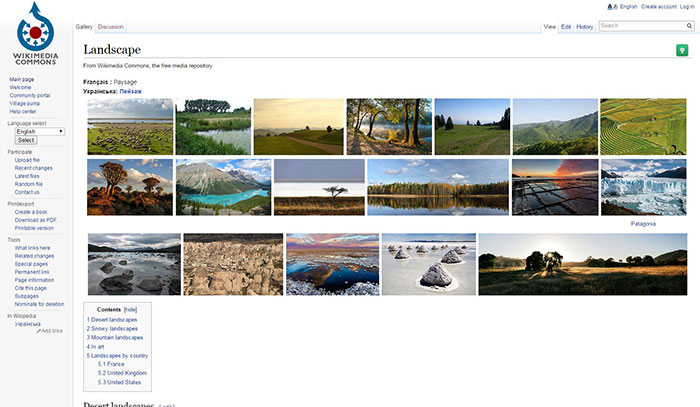 Design Images
Once you have basic images to work with, you can add text, filters, or other visual elements. That means you can customize the images to achieve any objective you need them to. With most of these tools, you can even build images from scratch.
Canva, PicMonkey, and BeFunky are all super user-friendly. All three have a ton of capability but below are just a few examples of what you can do with each tool. The possibilities are pretty much endless.
Canva helps you add text, designs, and other elements to images. There's a large supply of pre-made designs to choose from, and you can even build images from scratch.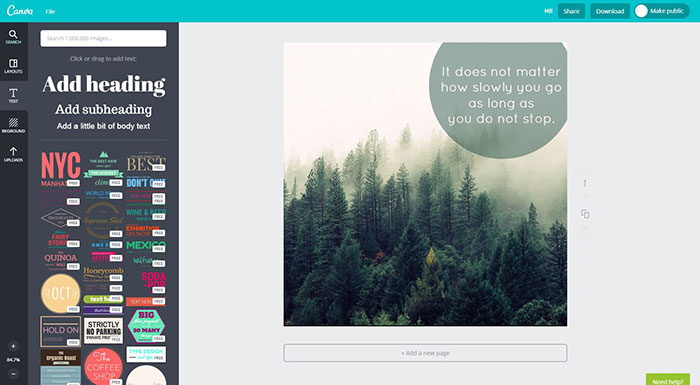 PicMonkey lets you edit photos and other images. You can add text, filters, or frames — you can even upload your logo to include in designs.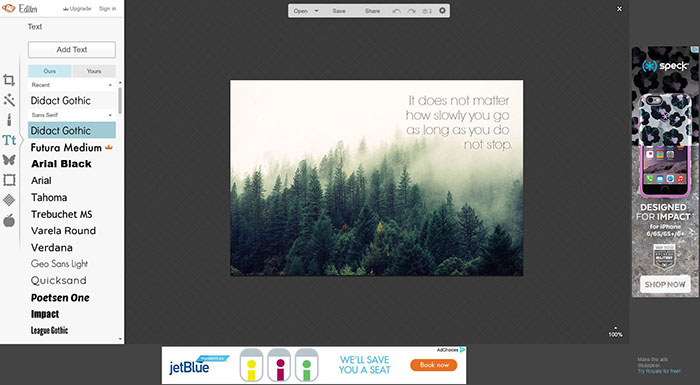 With BeFunky, you can add text, filter photographs, and include other elements in your design. They also have a bank of pre-made overlays, which is a neat feature.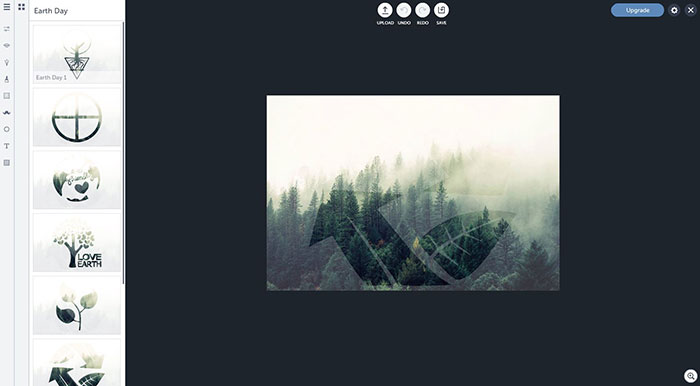 Design Logos
Every business needs a logo. Whether it's on your website, print marketing materials, or the door to your brick & mortar, your logo is often the first impression potential customers get of your business — you want it to showcase what you do, look professional, and be aesthetically pleasing.
With tools like LogoGarden and Logomakr, you won't need to hire en expensive graphic designer to create an awesome logo – you can do it yourself. Below are a few examples of what you can craft in less than 20 minutes.
With LogoGarden, you can choose from a huge database of shapes and images. You can add text, change colors and fonts, and even find symbols to add.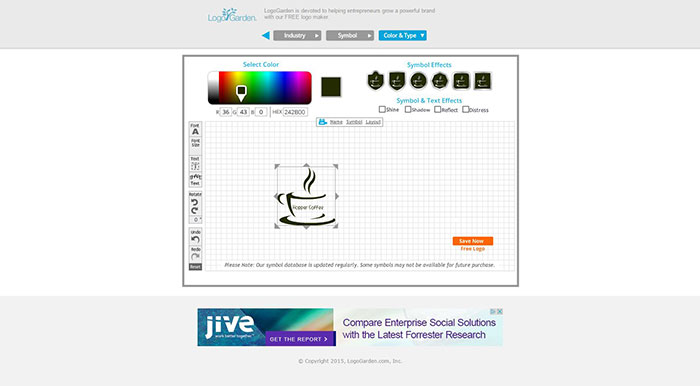 Logomakr has a large bank of existing shapes and symbols to choose from. Once you decide, you can change colors and fonts and add text to make it your own.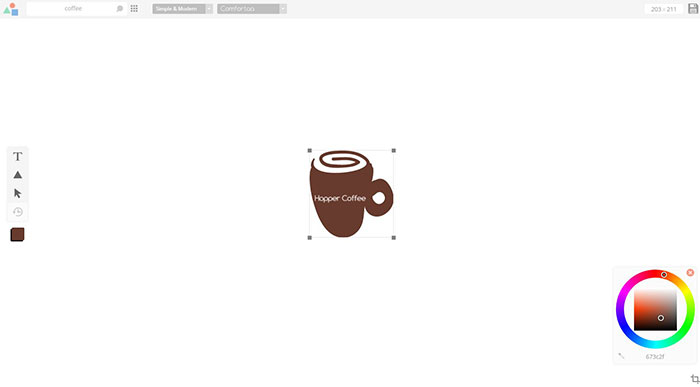 Make Quotes Awesome
Including quotes from customers, industry experts, and employees is a great way to make your content and website more interesting and relatable. You can take it a step further by making those quotes look nice as images.
Tools Recite and Quotescover can help you turn ordinary quotes into neat images that you can include on your website, social media, and any other content.
17. Recite
With Recite, simply type in the quote, choose from the many existing templates, and click 'Create.' Everything is taken care of for you.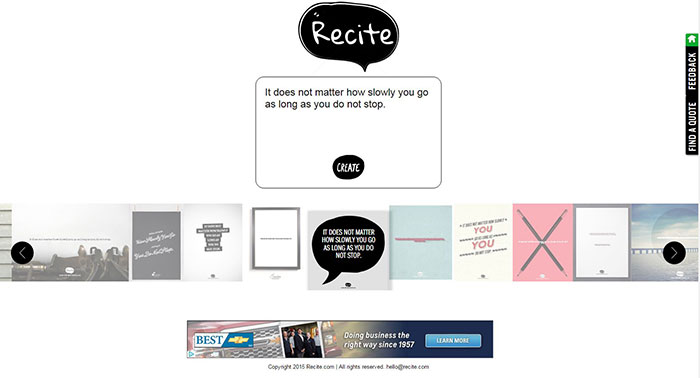 Quotescover is a super easy way to make visual quotes that are customizable. You'll start with a template, then choose from preloaded font collections and color themes.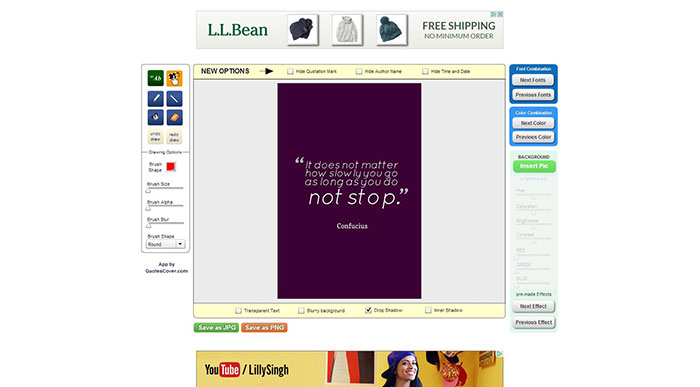 Bonus
Photoshop isn't a free tool, and there's definitely a learning curve when first using it. That being said, it's one of the most capable and usable options for image editing on the market. If you have any experience and want your images to be super high-quality, it's a contender, for sure.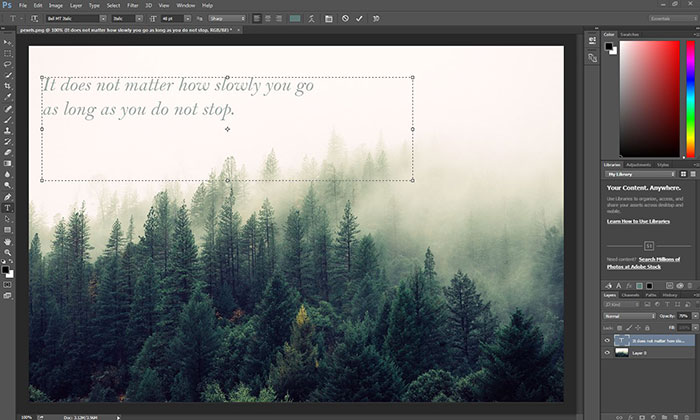 Get Visualizing
With the help of these tools, your website, content, and other marketing materials will be looking awesome in no time. So get to it!
Are there any tools you use that we missed?