Work for a local business? Awesome.
There aren't many things more exciting than operating a business that caters to your community.
But getting new customers and retaining existing ones is hard.
To boost your local biz, you need to get clever and creative with your marketing. We've rounded up the 15 best resources on marketing a local business to get you started.
General Marketing
Did you spend all your money on interior decorating? Fear not!
You can market your small business with no budget. In this post, Matt Silverman explains how becoming an expert, cultivating 'super users,' and paying attention to SEO can give you a leg up.
He explains how cultivating a community of those who love you can spell out marketing success:
When an endorsement comes from someone outside of your company, like a trusted blogger or social sharer, it has greater value and reach than anything you could send through official channels. You can't control what the social web says about your brand directly, but by identifying and wooing brand ambassadors, you can certainly have an influence — the kind that no paid advertisement can match.
Read this if you're so budget-strapped you're about to beg Mom for money.
Partnerships, events, and emails. Kara Ohngren lays it all out in this infographic on Entrepreneur.com. The graphics are a bit corny, but the tips are awesome for those on tiny budgets and the whole thing is easy to read.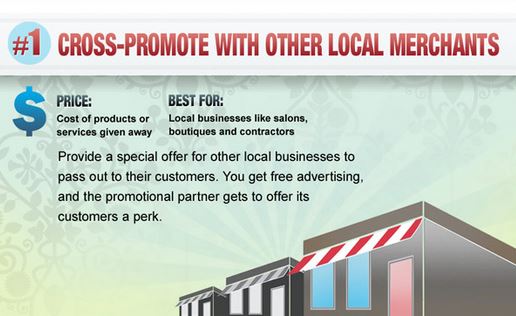 Read this if you want some ideas as quickly as possible and you don't have a hefty budget.
The U.S. Small Business Administration (SBA) has a ton of resources for those looking to grow, manage, and start their local businesses.
Here are few of the topics featured:
Using Technology to Stay Competitive

Ideas for Growing Your Business

Build Your Own Franchise

Developing a Marketing Plan
Read this if you want to plan your growth and financials with tried-and-true advice from the U.S. government.
Search Engine Optimization (SEO)
I love this post because it doesn't just spew information on getting your local business recognized by Google. Instead, it has 'action items' for each tip, making it easy for you to implement.
If a small business owner checks off each of these action items, they've got a head start in being recognized when someone searches online.
Wesley uses Billy's Bakery, a chain in New York, as an example to guide you through the process.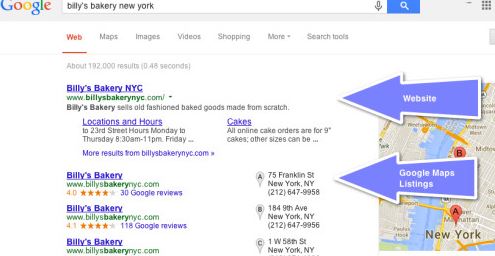 Content marketing, the process of creating educational and informative content for your prospective audience, is all the rage.
But if you're a local business, do you really need it?
Pratik explains the potential alternatives to content, as well as how having a responsive website that's easy to use can reap positive results for SEO. If you don't have the budget or the time to create a blog, or just aren't actively engaging in content marketing, read this post!
This is one of Rand Fishkin's favorite posts for local business owners. It's full of graphics that explain how the local search ecosystem works, providing the information you need to get through the process.
David explains that Google+ Local is in the center of it all, at least in 2013.
You want to be in the driver's seat when it comes to SEO and there are a lot of factors to consider. Give this post a look to get you up to speed.
Review Sites
Special offers could get more customers in the door. Pretty tempting, right?
In this post, Myles explains that 66% of consumers would recommend a local business based on the offers they give out. If you're known for great deals and cool loyalty programs, you're more likely to get recommended.
[caption id='attachment_15269' align='alignnone' width='536']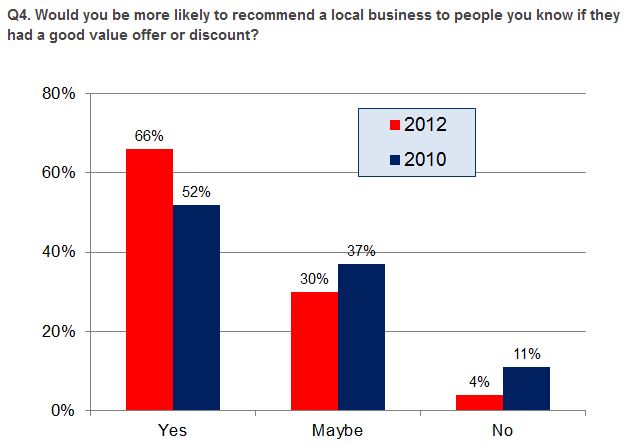 Source: Search Engine Land[/caption]
Myles also shows a number of other Word-of-Mouth (WOM) statistics. Thirty-two percent of people are now making recommendations via Facebook, while only 9% make recs via Twitter.
Moz's Local Reviews and Ratings section makes it easy for you to get the information you need. The resource covers setting priorities, how reviews work, getting more reviews, and managing your online reputation.
The resource is comprehensive, but it's also easy to read with a great flow.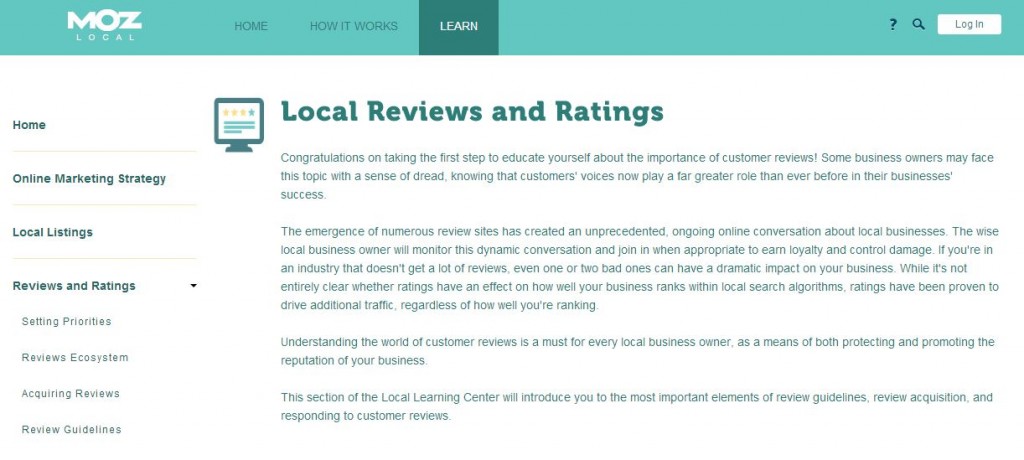 Everyone knows that having top-notch reviews is important, but how do you actually get them?
In this post, we detail the most popular review sites, how to use them, and how to encourage customers and clients to review you.
We also discuss negative reviews and how to use them to your advantage.
Unconventional Local Marketing Techniques
You're intent on getting business off the ground, but you've got no budget. What to do?
Use a guerilla technique-- basically something that uses unconventional methods rather than hefty funds. For instance, you could make your storefront a giant billboard instead of actually buying a billboard.
Check out these 100 guerilla marketing ideas that require no money at all. Neil has tons of ideas on how you can market your business cleverly, unexpectedly, and (most importantly) effectively.
Considering billboards for your small or local business?
Read this post weighing the pros and cons. Billboards are great for local businesses catering to a certain neighborhood, but not as effective for an online business that cater to people across the country.
The choice is up to you, but know your facts before you get started.
A surprisingly cheap and effective way to market a local business is through a branded car. For about $3000, you can wrap the car you've got, and create a moving billboard.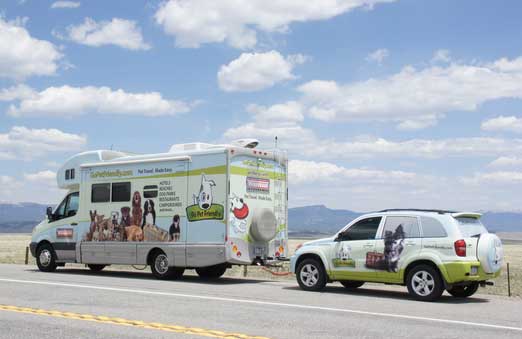 This post explains everything you need to know about branding your car-- how much it costs, what the benefits are, and how long your moving billboard will last.
Social Media for Local Businesses
Many small businesses turn to Facebook for social media promotion, but what the heck works? With Facebook's changing algorithms, it's tricky to get something the network will show to your followers.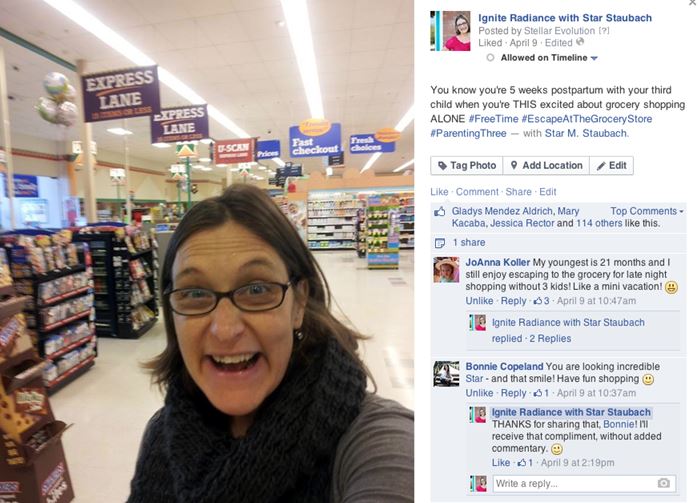 Read this post to learn what small businesses should post on Facebook to see success.
Social media isn't just part of a broad marketing strategy. It can actually drive local business. This post on Business Insider explains how social media can push your business to the top.
This post makes it easy for you to take your social media to the next level.
From engaging with customers, to encouraging reviews, to being visible in your community, social has the power to push your business to the top.
Need a real life example to prove how social can take your business to the top? Read this post by Lydia Dishman on a local shop that used social media to boost sales...all the way to $7 million.